Posted on
Thu, Jan 7, 2010 : 6:05 a.m.
Plan would have eliminated Saline High School's math department in favor of online classes
By David Jesse
Saline school officials were exploring the possibility of eliminating the high school math department and offering math classes online instead as part of the district's planned budget cuts, AnnArbor.com learned.
The district even went as far as notifying the head of the teachers union last month that math teachers at the high school may be laid off.
But on Wednesday, Superintendent Scot Graden said he has no plans to recommend that the school board make those changes. He said the notice of intent was just part of a budget-cutting process he's promised would leave nothing off the table.
Tim Heim, president of the Saline Education Association, shared documents about the proposal with teacher union members when they returned from break this week. The word quickly spread around Saline, prompting community outcry.
"I was shocked by his notice of intent," Heim said. "When you look at the body of knowledge of those instructors, you know you're going to get a quality education. What are you going to get online? Who is going to be at the parent-teacher conferences?
"We've talked about online learning, but more as part of a great smorgasbord, but not to make it mandatory for every student."
Parents are also upset about the plans.
When Saline parent Kelly Saiva-Cork heard the district was considering eliminating the high school math department, her first reaction was disbelief.
"I was completely stunned," said Saiva-Cork, who has a pre-schooler and third-grader in the district. "I've heard no one in favor of this. … I've taught classes at Washtenaw Community College and thoroughly understand this is not going to work for the majority of students in high school,"
Saiva-Cork said she plans to attend next Tuesday's school board meeting to voice her concerns. She said the district needs to consider other alternatives, including closing a school or the district's administration building.
And if the district proceeds with the plan?
"We would move," Saiva-Cork said.
According to documents obtained by AnnArbor.com under the Freedom of Information Act, Graden, Heim and other district and union officials met Dec. 16 to continue discussions about the district's budget and possible cuts to make up for reductions in state aid.
Saline is looking at a nearly $2 million budget shortfall this year and projects a bigger shortfall next year. The district has already identified $385,000 in cuts for this year.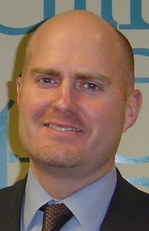 On Dec. 15, Graden e-mailed school board members about the upcoming meeting and a meeting district administrators had with their attorneys. He said the district was required to notify the Saline Education Association about the possibility of transferring work customarily performed by members of the teachers union, and said he planned to meet with Heim the next day.
"I am not sure that the issue will be made public, but want you to be aware the SEA will be officially notified that we are reviewing all options," Graden wrote.
"This notice does not require us to take any action related to the possible move towards online instruction - all options remain open to the Board. However, if we don't notify the SEA of the possibility - we may be in violation of the collective bargaining agreement if we decide to pursue the implementation."
Two days after the union meeting, Graden and Heim met again. Graden gave him a list of 19 full-time equivalent cuts, including every math teacher at the high school and the alternative high school.
Heim said Graden told him the district planned to move math instruction online. Heim said no discussion took place between the district and the high school's math teachers about the move.
Graden said Wednesday afternoon the notice of intent was simply a way of giving the district the flexibility it needed as it looked at cuts.
Graden did not quantify how serious administrators were about making the move. He said it was looked at because of a numbers game focusing on the number of staff they would need to cut to make the budget work in a worst-case scenario if they're unable to get other concessions or cuts.
As Graden and district administrators started to hear from concerned parents, they responded with e-mails, blog posts and tweets on Graden's Twitter account.
"We are continuing to work through a challenging budget reduction process," the e-mail sent to community members said. "Recently, there has been information shared with some staff members about possible mid-year reductions. It appears information discussed internally regarding 'worst case scenario' options is now being shared as having already been decided.
"One of the scenarios was related specifically to high school math and the possible use of online instruction. It is important to understand that no formal recommendations have been made to the Saline Board of Education regarding this option."
Graden said Wednesday he wants to continue working with the teachers union to generate the savings needed, while continuing to provide students with a high-quality education.
Graden and the school board are expected to discuss budget cuts for this school year on Tuesday, Jan. 12, with Graden delivering his formal recommendation to the board on Jan. 26.
• Read the letter of intent to the teachers union president, dated Dec. 16, 2009.
David Jesse covers K-12 education for AnnArbor.com. He can be reached at davidjesse@annarbor.com or at 734-623-2534.