Posted on
Fri, Dec 23, 2011 : 1:55 p.m.
Police continue investigation of apparent suicide west of Ann Arbor
By Kyle Feldscher
Update: EMU Police Chief Greg O'Dell mourned after his death at age 54
Police are still on the scene of what is believed to be a suicide off Huron River Drive in Scio Township this afternoon.
The victim, a 54-year-old Ann Arbor man, appears to have died from a self-inflicted gunshot wound, the Washtenaw County sheriff's department said in a press release issued shortly after 4:30 p.m.
Several police cars, including at least one police dog team, left the scene on Huron River Drive west of Wagner Road. One officer appeared to be wiping tears from his eyes.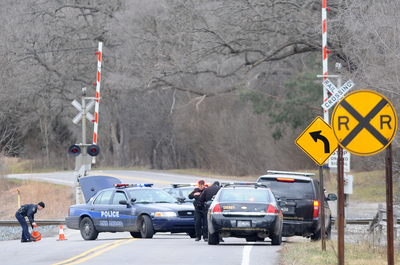 Washtenaw County sheriff's department spokesman Derrick Jackson said earlier today police have a suicide note that was found at a home in the city.
The family immediately called police, who started a search for the person who wrote the note.
That person's vehicle was located on the edge of Huron River Drive shortly after 12:30 p.m. via OnStar, and the search for the person intensified, with officers from around the county called to assist. Ann Arbor police have also been gathering at a home on the west side of Ann Arbor.
Family notifications are under way, and will continue before officials disclose his identity, police said.
"We're still piecing together exactly what happened," Jackson said.
Huron River Drive was closed for some time, and police were turning away cars and blocking media access to the scene. Police remained on the scene by mid-afternoon.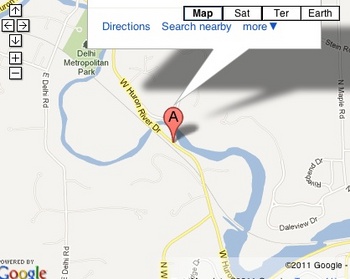 Resources exist in Washtenaw County for people who may be experiencing thoughts of suicide. Anyone in that circumstance is urged to get immediate help.
1-800-273-TALK (8255) is a 24-hour National Suicide Prevention Hotline (Military veterans press #1 ).
734-662-2222 Ozone House is a 24 hour hotline for youth.
734-996-4747 is a 24-hour hotline at U of M Psychiatric Emergency Services.
Kyle Feldscher covers cops and courts for AnnArbor.com. He can be reached at kylefeldscher@annarbor.com or you can follow him on Twitter.