Posted on
Sat, Dec 15, 2012 : 10:28 a.m.
Report: Ann Arbor Public Schools' buildings worth more than $518M
By Danielle Arndt
Ann Arbor Public Schools' buildings are worth more than $518.47 million, according to a new report.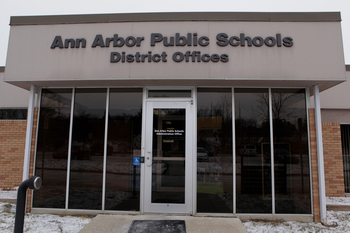 AnnArbor.com file photo
Earlier this fall, the
Board of Education
requested a list of all of the properties AAPS owns in order to put "everything on the table" during this year's budget discussions.
Ann Arbor officials have estimated the district faces a budget deficit of $17 million for the 2013-14 academic year.
Executive Director of Physical Properties Randy Trent said the $518 million total was compiled using building replacement figures the district's insurance provider supplies.
"The insurance company writes a policy on the building that (it) guarantees it will pay as a replacement cost for the building, if (the building) is totally destroyed," Trent said.
A replacement cost is different than an appraisal and applies only to the buildings, not the property as a whole. But Trent said his department wanted to give the school board an idea of how much AAPS owns without incurring any additional costs.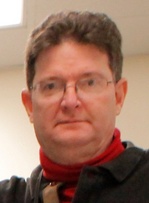 An appraisal would assign value to the total property — the land and the buildings on the land — but because public schools do not pay property taxes, there are no appraisal figures sitting in an assessor's office somewhere, Trent explained.
"An appraiser writes an appraisal for a fee," he said. "Unlike a house or a business, school district property is not given an assessed value for taxation purposes from the city (or township). We simply supplied the replacement values for the buildings because it's what we had to give the board."
Pioneer High School, which sits on 177 acres, has the highest replacement cost at $74.17 million, followed by Skyline High School at $72.36 million. Burns Park has the highest replacement cost of the elementary schools, about $8.99 million.
Aside from a 165.33-acre piece of vacant land in Missaukee County, there is one other property that AAPS owns but does not use. The former Freeman Elementary School, located at 3540 Dixboro Lane, was closed around 1984. However, Go Like the Wind Montessori School has rented the building from AAPS for nearly 25 years.
Read about the Missaukee County property here.
The insurance replacement cost figures are not ideal for planning purposes. The figures would provide little value if AAPS decided to close and sell a building, for example. Trent said the market would impact how much the buildings actually are worth when trying to sell any properties.
"It's the same with houses," he said. "People think their houses are worth a lot more, or they may have sunk a lot more into them than they are worth by the time they put that 'for sale' sign in the ground...
"We just thought the board probably didn't know what a big land owner it is and what a very big investment we have in our schools."
Also, when the district talks about closing a building, the sale of the property would be considered additional revenue. When attempting to balance a budget, officials look at two things: budget reductions and revenue enhancement.
The administrative and operational cost savings that could incur from closing a building would make closing a building a budget reduction, while selling property would be a revenue enhancement.
Trent estimated closing a building would save the district approximately $500,000 in salaries and utilities. Deputy Superintendent of Operations Robert Allen also released a list of potential reductions for closing a few specific buildings at Wednesday's Committee of the Whole meeting.
Closing Community High School could save the district $1.4 million in administrative, salary and operational costs. Closing one comprehensive high school could save AAPS $3 million, a middle school could save $1 million and closing three indiscriminate elementary schools could result in an estimated budget reduction of $1.5 million.
Allen said at Wednesday's meeting these estimates were thrown out on the table because board members and parents have asked during past budget talk about the "what ifs" of building closures. He said administration wanted the board to have some idea of its building operational costs.
Closing schools and the concept of redistricting has surfaced as a budget reduction possibility numerous times in the past five years, as the Ann Arbor Public Schools have encountered greater and greater financial constraints. School leaders said there currently are no recommendations on the table to close a building.
The last major reorganization of the Ann Arbor Public Schools was around 1984 when the Freeman building was closed, Trent said.
Prior to passing $188.5 million budget for 2012-13, Ann Arbor administrators suggested closing the Roberto Clemente Student Development Center and combining the program with Ann Arbor Technological High School, the district's other alternative secondary education program, or housing the Clemente program in Pioneer.
The Clemente building itself, according to a facilities report, has a replacement cost of $4.125 million.
In June, AAPS officials estimated closing Clemente would result in a savings of $400,000 to the district. At Wednesday's Committee of the Whole meeting, Allen's report indicated administrators are leaning toward combining Clemente with Pioneer, for an estimated savings of $200,000, which primarily would save in administrative and utility costs.
The school board decided not to shut the doors on Clemente this past budget cycle, but instructed the administration to study all of Ann Arbor's alternative programs and to make a new recommendation for these programs in the winter of this school year.
A board report on the district's alternative programs has not been scheduled yet. At Wednesday's meeting, Superintendent Patricia Green told school trustees they could expect one "very shortly."
Danielle Arndt covers K-12 education for AnnArbor.com. Follow her on Twitter @DanielleArndt or email her at daniellearndt@annarbor.com.