Saline school board to tackle budget Tuesday; contract negotiations ongoing
Posted on Tue, Jun 26, 2012 : 5:56 a.m.
Saline Area Schools' Board of Education will be tasked with approving a budget Tuesday that Superintendent Scot Graden said — as of 3 p.m. Monday — is still being tweaked.
Board members also will be asked to pass the budget with the district's union negotiations ongoing.
"We are literally continuing to work on (the budget) today and tomorrow," Graden said Monday. "We certainly have to have a balanced budget. We are not in the position to be looking at deficit spending."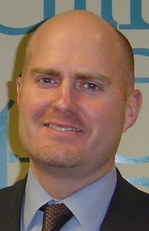 The district
faces a structural deficit
of about $2.7 million and a fund balance deficit of about $1.2 million due to the State Senate's
failure to vote
on the
Michigan Public School Employees Retirement System
(MPSERS) reform bill.
Saline was paying particular attention to the MPSERS reform movement because of its $1.7 million structural deficit, Graden said. According to a district-by-district analysis released by the state, Saline Area Schools would have saved about $1.03 million in retirement costs per the reform bill, which passed in the State House of Representatives on June 14. The bill would have frozen districts' contribution rates at about 24.5 percent of their total payroll rather than increase contribution rates to about 27.4 percent.
"We had our eyes on it and were pretty hopeful it would be done in time for us to pass our budget," Graden said of the MPSERS reform bill. "We would love to hear it be acted on later this summer … but for now, our budget is going to have to include the 27.4 percent."
He said it's tough, and the district is looking at both program and staffing adjustments as a result.
The administration will present its proposed budget to the board at Tuesday's meeting, Graden said, adding this year has not been a typical budget process due to the open contracts with the district's three collective bargaining units, Saline Area Schools Administrators Association, the Saline Education Association and Saline Education Support Personnel.
These contracts expire at the end of the month. At the last regular board meeting on June 13, the SESP spoke with fervor asking the district not to privatize support staff.
Graden said the budget administrators are drafting assumes the negotiations will not be final by Tuesday's meeting and has built into it the same parameters as the current contracts. Graden said if concessions can be agreed upon, the district will need to amend its budget.
If the Board of Education does not pass a balanced budget and the district enters deficit spending, it will be the third district in the county, in addition to Ypsilanti and Willow Run, to operate on a deficit.
"My sense is that we will not be passing a deficit budget," Graden said. "The board is the board, and its their decision, but my belief is they do not want that (fate) for us either."
Staff reporter Danielle Arndt covers K-12 education for AnnArbor.com. Follow her on Twitter @DanielleArndt or email her at daniellearndt@annarbor.com.