Posted on
Tue, Nov 27, 2012 : 5:55 a.m.
Saline school board to evaluate Superintendent Scot Graden, vote on contract extension Tuesday
By Danielle Arndt
The Saline Area Schools Board of Education will conduct its annual review of Superintendent Scot Graden Tuesday night.
It also will entertain a motion to extend his contract for one additional year, President Lisa Slawson said.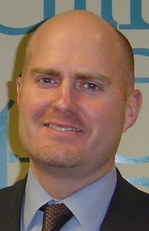 In 2011
, the board extended Graden's contract through June 30, 2016, and set a base salary of $125,000 through June 30, 2012.
It was not clear Monday whether the board would offer Graden a salary increase Tuesday night as well.
His current contract stipulates that he may receive a raise to his annual base salary beginning July 1, 2012, through June 30, 2016, at the discretion of the school board.
The board evaluates Graden's performance every fall using a rubric-style evaluation. In addition, Graden gives quarterly presentations "sharing artifacts and data" on the progress he has made toward his superintendent goals, Slawson said in a previous article.
These presentations are used as a basis for the board's evaluation.
Each trustee also typically fills out a form ranking the superintendent in various categories. The board members score Graden on a point system of 1.0 to 4.0 and write feedback individually. In 2011, Graden received a 3.2 out of a 4.0.
Each board member's comments are added to a document compiled by the president and that comment sheet, along with a form showing the averaged trustees' scores for each category, is filed in Graden's personnel file.
Slawson said the board will conduct Tuesday's evaluation in closed session. Then, the trustees will reconvene in open session to vote on extending the superintendent's contract and Slawson will read aloud a statement to the public summarizing the board's review of Graden's leadership and performance.
Other components of Graden's existing contract are:
An administrative stipend of $6,500 annually through 2016.
Reimbursed out-of-pocket expenses for school functions up to $1,900 annually.
21 holiday days.
15 vacation days.
15 sick days per year, which can accumulate up to a maximum of 130 days.
Paying 20 percent of his insurance premium costs or the state's "hard cap," as determined by the board, starting this academic year.
The meeting starts at 6:30 p.m. at the Liberty School Media Center, 7265 Saline-Ann Arbor Road.
Download the complete agenda for Tuesday's Board of Education meeting here.
Danielle Arndt covers K-12 education for AnnArbor.com. Follow her on Twitter @DanielleArndt or email her at daniellearndt@annarbor.com.