With poll:

Senate candidates Rebekah Warren and Pam Byrnes differ on plans to fund transportation

Posted on Mon, Jul 19, 2010 : 6:04 a.m.
(This story has been updated with additional comments from both candidates.)
The Michigan Public Transit Association has come out in support of both Rebekah Warren and Pam Byrnes in the 18th District state Senate race.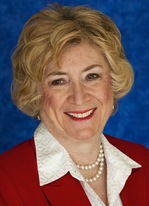 The announcement of the dual endorsement prompted both Democrats, who will face off in the Aug. 3 primary, to publicly state over the weekend that improved transportation will be a major factor in Michigan's continued economic recovery.
But they have different plans for funding it.
As chairwoman of the state House Transportation Committee, Byrnes, D-Lyndon Township, argued she has led the effort to maintain and improve the state's road infrastructure. She is currently the sponsor of a bipartisan package of bills that would increase state funding for roads and public transit through a combination of increases to the gas tax and vehicle registration fees.
Her committee has held hearings across the state on the issue in recent months.
"The increased gas tax and registration fees are a solution to an immediate problem," Byrnes said, citing the replacement of the Stadium bridges in Ann Arbor as example of a project that could use the increased revenue.
But Warren went on the offensive over the weekend and argued that Byrnes' legislation has failed to gain traction in the Legislature, despite the fact that she chairs the House Transportation Committee and serves as speaker pro tempore.
"Clearly just raising the gas tax is the wrong reform," said Warren, who currently represents Ann Arbor in the state House. "The people of Michigan deserve to have a better solution than just more of the same broken system."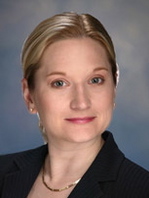 Warren said the transportation funding formula itself needs to be changed to support projects like the Ann Arbor-to-Detroit commuter rail. She expressed concerns that a gas tax increase would be a temporary solution, especially in the face of increasing fuel efficiency in new vehicles and public demands to reduce reliance on foreign oil.
Warren said both statutory and Constitutional limitations on transit funding should be eliminated to allow transportation planners at the local and regional levels to design and fund systems that better meet their residents' needs.
"Rural Michigan and urban Michigan rightfully have quite different approaches to transportation," she said. "Putting more flexibility into the funding stream and integrating road, transit and land use planning can help us stretch our dollars further."
The state's transportation system, including mass transit, is funded through the constitutionally protected Michigan Transportation Fund, for which Byrnes notes the primary sources of funding are the gas tax and vehicle registration fees. Byrnes said while Warren suggests a need to revamp the funding structure, she offers no source of revenue.
Byrnes said those familiar with the legislation know there is a provision that calls for creation of the Fuel Tax Restructuring Commission. Recognizing the limitations of the fuel tax, she said, a long-term funding reform needs to be found. She said the commission will study changing technology and alternative fuels to determine and recommend a new tax structure.
"The state simply does not have enough money to adequately fund our transportation infrastructure," she said. "Without increased revenues, the state stands to lose $2 billion over the next four years in federal transportation funds because we cannot meet matching requirements. No amount of readjusting the current formula will produce new funds to leverage federal dollars. It simply shuffles a shrinking pot of money."
Byrnes, who served on the Washtenaw County Road Commission prior to being elected to the state House in 2004, also picked up endorsements this past week from the United Transportation Union and the County Road Association of Michigan.
"Our state needs leaders like Pam Byrnes who understand how vital the local road and bridge network is to Michigan's economy and our quality of life," CRAM Director John Niemela said in a statement, calling transportation a crisis in Michigan.
Jerry Gibson, UTU's Michigan legislative director, said in a statement that Byrnes has been an effective leader on transportation issues.
"Representative Byrnes always listens intently, asks the right questions and has a vision for improving transportation in Michigan," he said. "She is not only attuned to the concerns of our membership, but also the concerns of all of the state's residents."
Beyond fixing roads and bridges, Warren said improved public transit is essential. She said she thinks transit is treated as an afterthought right now, when instead it could be a major force for investments in community development and a source of new jobs.
Warren cited a poll conducted by the Ann Arbor Transportation Authority that showed plans to expand the bus and rail systems In Washtenaw County are supported by nearly three-fourths of area voters, who link good transit to a high quality of life.
"Transit is an essential sustainability tool for our communities," Warren said. "It not only helps residents cut their everyday costs, but also provides an economical and environmentally friendly alternative to cars and roads."
Warren said some Washtenaw County residents spend more than 90 percent of their income on housing and transportation costs, when the acceptable range is half that. She said she and her husband were able to become a one-car family two years ago and save $3,000 a year thanks to the transit services in and around the Ann Arbor area.
"We still struggle to get into Metro Detroit by transit for ball games or going out to eat," she said, "but the transition has been surprisingly easy and empowering. For the benefit of all of us, Michigan needs to invest more heavily and directly in ensuring a comprehensive transit system for this region."
In addition to increasing revenue through traditional means, Byrnes said the state needs to find innovative ways to maintain and build infrastructure.
"This is why I supported legislation that allows for the state to enter into public-private partnerships," she said. "Projects such as WALLY and the Ann Arbor-Detroit rail line are potential public-private partnerships. Such a partnership would allow these projects to go forward faster than if the state were to undertake them alone. This legislation has passed the House and has had hearings in the Senate Committee on Transportation."
Warren and Byrnes will face off in the Aug. 3 Democratic primary, alongside Scio Township resident Thomas Partridge. The winner will take on either John Hochstetler or Gary Wellings, who are vying for the Republican nomination.