City Council challengers say they're worried Ann Arbor's quality of life is declining
Posted on Thu, Jul 15, 2010 : 3:28 p.m.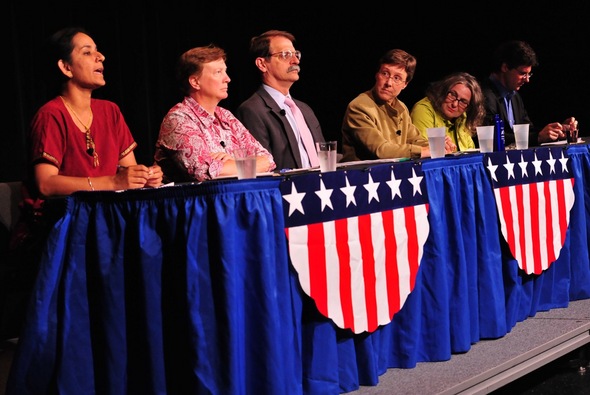 Ryan J. Stanton | AnnArbor.com
Three challengers seeking election to the Ann Arbor City Council went head-to-head with the incumbents in a debate this week, saying the quality of life in Ann Arbor is starting to slip.
"Ann Arbor is great, but it sure is declining," said Sumi Kailasapathy, an accountant who is running against incumbent Sandi Smith in the 1st Ward. "And if we let this trend continue, businesses aren't going to come here."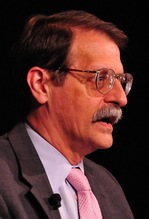 Jack Eaton, an attorney challenging incumbent Margie Teall in the 4th Ward, agreed.
"What the government needs to do is make sure that employers who are attracted to Ann Arbor are not repelled by our horrible roads, our crumbling bridges, our reduced safety services, or our shabby looking parks," he said.
"We need also leadership that doesn't make us pay more for fewer services," he said. "Just a few years ago, we passed a solid waste millage. Now we're going to receive less service paying more taxes. For example, we'll no longer have the curbside leaf pickup."
Lou Glorie, a real estate agent who is seeking the 5th Ward seat held by Carsten Hohnke, said one problem is a lot of "pork" in the city budget. She said the city's current leadership is guilty of "betrayal of the trust of the people."
"This is why the citizens of this town have to take over," she said. "We have to say this kind of work is not just the work of politicians. We have to be involved in re-centering our government on us."
Kailasapathy, Eaton and Glorie are running as part of an unofficial slate alongside mayoral candidate Patricia Lesko. Together, they hope to overthrow the current council majority in the Aug. 3 Democratic primary election and take control of city hall.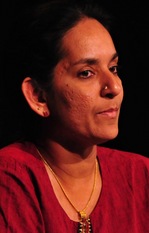 Mayor John Hieftje is defending his seat along with Smith, Teall and Hohnke. They argue the city is making strides and doing relatively well considering the economy is in the doldrums.
"I have worked to tighten our city's budget year after year," Teall said. "We have reduced the size of our government by 25 percent since I have been on council, but we are still able to provide the core city services that our city residents rely on and to invest in critical infrastructure without having raised taxes."
But the challengers say the fact that the city has cut employee counts by 25 percent this past decade, while costs have not gone down, is cause for concern. They cited deep cuts to police, fire and parks.
"In the years just prior to the 2008 budget, our spending increased dramatically," Eaton said. "In those same years, we were cutting police and fire staffing. When the budget became tight, we went back and we cut police and fire staffing some more. I believe that we need to revisit those areas of the budget that grew during that expansive period and determine where we can cut other than in police and fire or parks."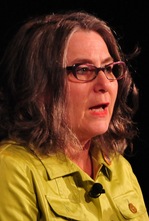 Kailasapathy cited figures that the fire department has been cut back from 122 to 90 employees since 2000, while the police department was reduced from 235 to 152. She also said the number of parks employees has dropped from 78 to 17, while the city administrator's office "tripled in size."
Kailasapathy's depiction of what has happened in police and fire is accurate, city officials say, but what's happened in other areas requires some clarification. City officials told AnnArbor.com that, through a restructuring several years ago, parks employees were split up and are now counted in multiple categories, including parks and recreation, park operations and forestry — so it's hard to make an apples-to-apples comparison today.
Teall refuted Kailasapathy's assertion that the city administrator's office staffing has tripled in size. She said the only reason it might appear that way on paper is because, again, the structure of who employees report to has changed.
"We have been cutting," Teall said. "We've been cutting for at least eight years, perhaps 10 years, and the city government has been restructured."
Glorie said residents she talks with are concerned.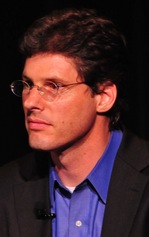 "I hear about their worries and I share them as well," she said. "We see our government spending money, borrowing money for projects that we consider nonessential, while critical infrastructure like the Stadium bridge crumbles."
Kailasapathy said the city should be worried about its millions of dollars in unfunded pension liabilities.
"This is I think the most pressing issue that is facing the city government right now," she said. "We really need to renegotiate with the unions in honesty."
She also cited growing debt from projects like the police-courts building. AnnArbor.com recently reported that city debt rose more than 25 percent over three years, from $167.2 million in June 2006 to $209.9 million in June 2009
City records show the city's governmental activities spending also has increased from $96.9 million to $130.2 million from 2006 to 2009. That includes all of the city's basic services like police, fire, public works, and general administration.
Records show a large portion of that increase happened between 2008 and 2009. About $9.9 million was due primarily to an increase in construction costs for the new police-courts building and for early retirement buyouts in the police department. And expenses for public safety increased by about $9.4 million due to increased wages and benefits and increased fleet costs.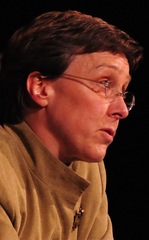 Hohnke said the city must continue to find ways to manage the cost side of the budget, which can be done by continuing to leverage technology and through regional collaboration with Washtenaw County and other municipalities.
Hohnke, who is still in his first term on council, said the city has accomplished a lot in the past two years.
"I'm particularly proud of the successful efforts that I've been able to lead with members of the community in rolling up our sleeves and providing real impacting solutions to problems on the ground in our neighborhood," he said. "Whether it's keeping Mack Pool open or the West Side Farmer's Market, whether it's securing county and city support for adding an Ann Arbor Skatepark to our recreational system, or improving the walking and biking infrastructure in our community, or expanding our recycling system to add plastics."
Smith, also in her first term, said as a small business owner, she knows firsthand how to trim excess fat from an operation. She said she also is a creative problem-solver and has found ways to make ideas work.
"I've accomplished many things, such as doubling the occupancy of the emergency shelter system last winter," she said. "I stopped the staff proposal to put parking meters in 1st Ward residential areas, I cut through red tape to bring a residential parking program to near-downtown neighborhoods, and I supported the expansion of our recycling system, saving the city $650,000 a year."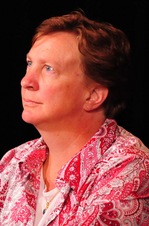 Hohnke said the city has taken steps to make it easier for downtown merchants to do business. For example, the council recently changed regulations to allow merchants to use sidewalk sandwich board signs to advertise their businesses. The council also halted loading zone changes that were unpopular.

Smith said attracting more businesses and expanding the tax base will help improve the city's bottom line. She said that's partly why she supported Heritage Row, a project that the challengers were glad to see defeated recently by council.
Smith said the project was going to add $250,000 to the tax rolls, and that's something that should be seriously considered.
"My opponent and her colleagues on the slate seem to oppose change, but change is inevitable," Smith said. "Ann Arbor does not look the same as it did when I got here. It doesn't look the same as it did 20 years ago and it doesn't look the same as it did 10 years ago. Change should be seen as an opportunity."