Posted on
Mon, Jul 9, 2012 : 5:59 a.m.
The silent epidemic: How heroin is infiltrating Washtenaw County
By Kyle Feldscher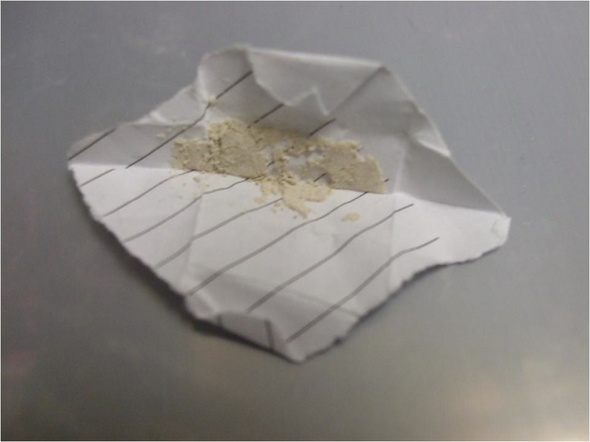 Courtesy of the Washtenaw County Sheriff's Office
Previous story: JoAnna's story: How heroin almost killed her and still tries to steal her soul
Heroin's tracks in Washtenaw County confirm what police and medical experts warn is now a serious problem: There's been an 80 percent increase in heroin-related arrests and a 375 percent increase in heroin sales and manufacturing offenses over three years. By last year, the drug was involved in 30 percent of all drug overdose deaths in the county.
Cheap and addictive, heroin is becoming the drug of choice for hardcore users across Michigan. Driven by the increasing frequency of prescription drug addiction, heroin is the next logical step for the opiate addict.
"I would call it an epidemic. It's that bad," said Lt. Jerry Cooley, head of the Livingston and Washtenaw Narcotics Enforcement Team. "It's Detroit. It's Lansing. It's everywhere. Every high school is being inundated with it.
"It's terrible."
According to Michigan death certificate files, overdose deaths involving only heroin rose about 186 percent from 2007 to 2009, with the majority of the jump taking place from 2007 to 2008. Deaths involving cocaine and heroin usage — known as a speedball — rose about 57 percent during that same time frame.
Washtenaw County Medical Examiner Jeff Jentzen said there were 20 heroin overdose deaths in the county in 2011. Deaths from heroin overdoses have doubled each year since 2009 — from five that year to 10 in 2010, Jentzen said.
The average age of a heroin overdose patient: 26.
Despite the documented increases in death and crime related to heroin, recent cuts to police forces around the state lead law enforcement officials to admit concern about whether the spread of the drug can be contained.
Officials with the Washtenaw County Sheriff's Office, Ann Arbor Police Department, Pittsfield Township Public Safety Department and the University of Michigan Addiction Treatment Services all agreed with Cooley's assessment. Heroin is not an Ypsilanti problem, an Ann Arbor problem or a Pittsfield Township problem. It's something that's touching every corner of Washtenaw County.
The addiction
Dope. Junk. Dirt. Smack. These are just four of the unflattering words that heroin is known by in unofficial circles. The fact that many names for heroin are harsh and ugly reveal something about the very nature of the drug and the addiction it causes.
Dr. Edward Jouney, a clinical instructor at the U-M Addiction Treatment Services, said prescription drugs in the opiate family — such as Vicodin and Oxycontin — are linked to heroin use. Prescription drugs are gaining notoriety quickly, Jouney said, even outstripping dependence to alcohol, cocaine and heroin.
"Prescription drug problems, specifically with the painkillers, are like a freight train going down a mountain that's out of control," he said. "It's not just a local problem, it's a national problem. And it's a big one. This is something that will kill people."
Sgt. David Archer, of the Washtenaw County Sheriff's Office, said that's consistent with what law enforcement officers are hearing on the east side of the county. Archer works out of Ypsilanti Township and has extensive knowledge of the habits of many heroin abusers in the area who come into contact with deputies.
Prescription drugs can come from almost anywhere: The medicine cabinets of inattentive parents, doctors writing prescriptions or from the street-level dealers who can get them in any number of ways, Archer said.
"They're easier access for kids. I mean, you can go into mom and dad's medicine cabinet," Archer said. "The kids get into it and try it, and all of the sudden they're hooked.
"From what we're seeing on the street level, it's really turned in the last five or six months."
However, for the user who becomes dependent on the drugs and wants more of that feeling, there are two big problems with prescription painkillers that heroin solves. For one, pills aren't cheap: One Oxycodone pill might cost between $30 and $50 on the street, said Detective Chris Fitzpatrick of the Ann Arbor Police Department.
Secondly, the high from a pill taken orally takes longer to kick in than many dependent users want to endure, Jouney said. With a single hit of heroin available for about $10 and the ability to shoot, snort or smoke the drug and get high almost instantaneously, those problems are solved, he said.
The potency of the addiction is directly related to how quickly the addict can be high, Jouney said.
"One of the things that really distinguishes how addictive a drug is is how rapidly the addict gets the high," he said, adding that most people are shooting heroin. "Typically, the most rapid onset is from inhalation, or smoking. The person smokes it and it goes through lungs and into the bloodstream and then into the brain. Next would be intravenously, which is a very rapid method."
Initially, the heroin high just makes the user feel good, Jouney said. A sense of euphoria takes over and thoughts about troubles or anxiety are erased, replaced by a floating feeling. However, as the addiction progresses the original chase for euphoria is replaced by the desperate quest for normal.
Heroin withdrawal is an indescribable nightmare. Listing the symptoms — diarrhea, nausea, dilated pupils, watery eyes, runny nose, a racing heart and goosebump flush, among others — hardly does the full extent of dopesickness justice, Jouney said. With withdrawal from the drug coming within 12 to 24 hours after the last hit, desperation can quickly set in.
Desperate cravings can cause a decent person using heroin to turn into a petty crook, Jouney said. Lying, cheating and stealing are usually the first steps a person will take if they run out of money to feed their habit, he said.
"You start to develop cravings and urges, and that translates into compulsive behavior that, to a certain extent, you can't control," he said. "That person will go extraordinary lengths in order to get the drugs. That involves stealing, women often prostitute, people will steal from their families."
"It's not that they're a bad person," he added. "This is just the disease process that's basically taken over their minds."
The crimes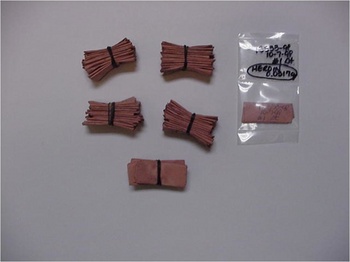 Courtesy of the Washtenaw County Sheriff's Office
Heroin use is nothing new: Branded as a miracle cure for any number of diseases or ailments in the early 20th century, it gained a lethal national reputation in the 1970s and 1980s when celebrities like John Belushi and Janis Joplin — among many others — died with heroin in their system. That reputation continues to this day.
However, Ann Arbor area police say heroin also has another reputation today — it's a major motivation factor for crimes like robbery, home invasion or larceny.
About 80 percent of the drug busts performed by the Washtenaw County Sheriff's Office involve heroin, said Archer. Every week, there are three to four heroin busts resulting in arrests by road patrol deputies as well, he said.
One informant told Archer that dealers in Washtenaw County are actually being forced to lower their prices due to the market forces at work.
"It's cheaper than prescription drugs, and one source told me the dealers are lowering their price because there's so much competition," he said.
Pittsfield Township Deputy Police Chief Gordy Schick said it's not unusual for his department to find the drug as the root cause of sudden increases in home invasions or robberies. After spending three years working at a county jail, Schick said he is never surprised at the depths people will go to when they need a fix.
"Some of the people we've come into contact with on the street, they will sell their soul for heroin," he said.
Pittsfield Township, with its large number of department and grocery stores, deals with many shoplifting cases that are later determined to be initiated for drug money. Late in 2011, officers there investigated the theft of a shopping cart full of meat and hundreds of dollars worth of baby formula; Schick said it's highly unlikely that those crooks were throwing a huge barbecue or feeding an extremely hungry baby.
iPads, iPods and other electronics are usually frequently targeted items for heroin-fueled thieves, he said.
There is also prostitution taking place in parts of the township that Schick believes is traced to heroin and the desperate attempts to raise money for the drug.
It's common knowledge in policing circles that upticks in crimes like home invasions can often be explained by even one drug user acting out in an attempt to raise money for his fix, Cooley said.
Although the use of heroin is on par with the level crack cocaine abuse in the 1980s, police said they haven't seen the violent crime that was associated with crack. However, when there is violent crime, Cooley said it can almost always be tracked back to a dispute over drugs.
"When you have the violent crimes where people get shot and stuff, that's usually drug related," he said.
Heroin use also is resulting in another type of crime: At least two people were charged criminally in Washtenaw County with providing the drugs that led to fatal overdoses in the last year.
Ronald Bowman had a charge of delivery of a controlled substance causing death dropped when he pleaded guilty to a charge of delivery/manufacture of a controlled substance less than 50 grams. Bowman was accused of giving Stephanie Gedert, 23, a lethal dose of heroin in August 2011.
Brendan Lathrop faces a charge of delivery of a controlled substance causing death for allegedly providing the heroin that led to Nick Belanger's fatal overdose in January.
Meanwhile, Michigan State Police statistics show that heroin arrests have increased 80 percent in Washtenaw County from 2007 to 2010, when the latest data was available. The increase in the number of heroin sales and manufacturing offenses during the same time period almost seems too high to be true: There's a 375 percent increase, according to state police.
Depressants — and non-heroin opiates such as the prescription drugs Oxycontin and Vicodin — accounted for a larger percentage of the county's drug overdoses than heroin in the last year, according to data from the Washtenaw County Public Health Department. Forty-one people were admitted to University of Michigan Hospital in 2011 for a depressant or opiate overdose. From April 2011 to March 2012, 61 people were admitted to St. Joseph Mercy Hospital for a depressant or opiate overdose.
In comparison, U-M Hospital saw 12 heroin overdoses in 2011 and St. Joe's had 11.
The distribution network
Despite the dispersion of the drug across Washtenaw County, it's a close-to-invisible problem for those not directly affected by an addicted family member, friend or victim of a crime.
Local officials believe much of the drug is coming into the country from Afghanistan. According to police, the big-time dealers are in Detroit, with the city of Ypsilanti and Ypsilanti Township serving as a sort of regional distribution center for the rest of the county.
Deputy Sheriff Jeff Carek said many local dealers drive to Detroit or Inkster to meet their connections and then bring the drugs back to eastern Washtenaw County. From there, the drug is hidden in apartments and houses that are sometimes unoccupied but serve as a junkie's convenience store, according to police.
Carek said users will often call up their dealers and meet them at a spot, a location that can change a few times in order to throw off any investigators. The fact that the drug can be kept off of street corners and kept within these hidden, secretive deals means the general public might never see a drug deal.
"The old days of rolling into a neighborhood and doing a head nod and buying dope off some guy without ever having met him before are over," Carek said. "Getting into a group that accepts you (when you're an undercover officer) is extremely difficult because we have certain rules and limitations that we have to abide by as an undercover."
Washtenaw County itself is in the middle of things, as far as the distribution of drugs goes, Archer said. To the east is Detroit, south is Toledo, north is Saginaw and Flint and to the northwest is Lansing. All of those cities have a market for heroin, he said.
Nearby Pinckney in Livingston County also has seen heavy usage of heroin, making headlines last year when heroin overdose deaths were occurring at a record pace.
Interstate 94, U.S. 23 and Michigan Avenue are all major pipelines for drug activity, Schick said.
Fitzpatrick, who has run polygraph tests for the Ann Arbor police for the past 13 years and works all drug cases coming from the street, said heroin-related crimes in Ann Arbor typically involved the story of an addict going to Detroit for a fix. However, that's changed in the last year or so.
"It seems like in the last year now, Ypsilanti is the destination and they don't go all the way into Detroit," he said.
The policing
All too often, crime prevention isn't about solving cases or arresting suspects. Instead, it can be about raising enough awareness to successfully push one area's problem into someone else's area.
None of the investigators who spoke to AnnArbor.com felt that the heroin problem could be solved anytime soon. Much of their concern comes from the inability to allocate more officers to fighting the drug.
The budget problems many municipalities are dealing with come at a truly unfortunate time, Cooley said. Washtenaw County is just now seeing an increase in heroin usage and heroin-related crime and he doesn't even want to contemplate what happens if police budgets continue to get slashed.
"We're a small unit. We're a really small unit," he said of LAWNET. "We used to be more than twice as big as we are and could cover a lot of area. I get really frustrated … there are so many things (investigators) want to do that we can't get to because it's so tough."
"The budgets are really putting a hurting on us and it's just bad timing, because the increase in heroin has gone up so much," he added, pointing out that enforcement of Michigan's Medical Marijuana Act and prescription drug investigations also take up much of the team's time.
Adding to the problem is that there are few, if any, undercover police officers working for local police departments these days.
Patrol officers are trained to look for signs of heroin addiction and possible clues to the drug's presence, but undercover operations just aren't feasible, according to Fitzpatrick.
"That's a LAWNET thing," he said. "We don't have the resources at our level to conduct the covert operations for undercover things."
Most busts done by local law enforcement officers come during traffic stops or arrests, when a user might be suspected of a different crime but have heroin or drug paraphernalia on them, according to police. There are long-term investigations going on into a number of Washtenaw County's heroin movers and shakers by deputies, Pittsfield Township police and LAWNET investigators.
But for the most part, being in the right place at the right time is the best way to police the drug.
"There is activity that takes place beneath a roof, but a lot of it is transient," Schick said of Pittsfield Township. "We have to be at the right place at the right time or responding to complaints. We rely on informant-based information, confidential hot lines for tips. We do rely on the community for insight because we can't be everywhere. There's no direct formula."
But, as their numbers decrease, investigators around the county are sharing more information and working together more than ever before.
Archer said the sheriff's office did away with the traditional law enforcement problem of not sharing information on each other's investigations. Now, in daily briefings, detective and deputies get together and shape a game plan.
Archer leads a community action team in Ypsilanti Township that does preventive work with citizens, trying to get out ahead of criminals. Sheriff's office spokesman Derrick Jackson said that preventative action is markedly different than how deputies handled the onslaught of crack in the 1980s.
"We kind of reacted," he said. "Now we're on the front end of it, and have a unit dedicated to doing preventative stuff and finding the key players in crimes ahead of time before something really, really bad happens."
Schick said detectives from many police agencies in the county get together on a monthly basis to share information.
It's a simple idea, but it's one that might help all investigators in the area work together to lessen the avalanche of heroin coming into the county, he said.
"Will we win the war? No. It's gonna be here," he said.
"But you do the best with the resources you have."
Kyle Feldscher covers cops and courts for AnnArbor.com. He can be reached at kylefeldscher@annarbor.com or you can follow him on Twitter.