Posted on
Thu, Feb 21, 2013 : 7:12 p.m.
University of Michigan to consolidate central campus dining in upcoming renovations
By Kellie Woodhouse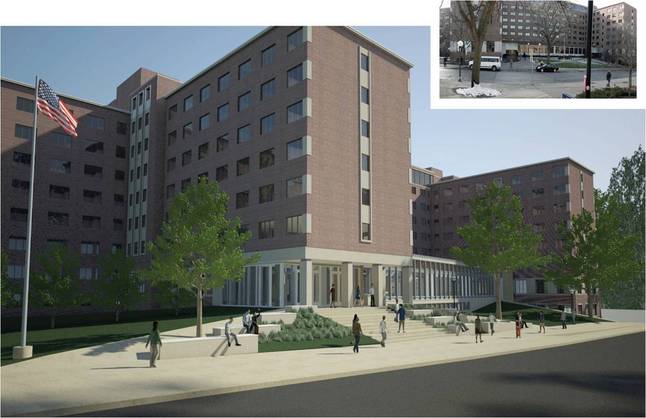 U-M image
University of Michigan
is planning to consolidate much of its central campus dining into a refurbished
South Quadrangle
dining hall.
After a $60 million renovation, South Quad's dining hall will have the capacity to seat 950 students a time, a significant uptick from the current limit of 650 students. That increase is necessary given the school plans to eventually close dining halls in the West Quadrangle and Betsy Barbour dormitories, which have a capacity of 375 diners and 120 diners, respectively.
The university has consolidated dining halls before. When renovating its hill neighborhood heritage halls, near the health campus, U-M consolidated dining services to one location, the Hill Dining center, which received a $21 million renovation.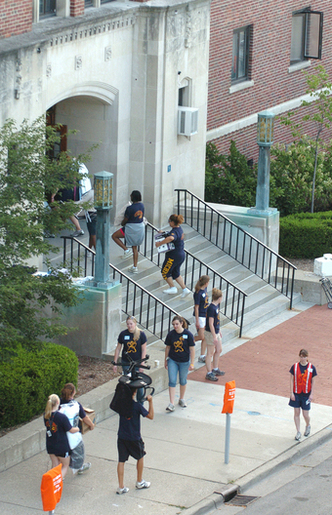 "This isn't the first experiment but the second," U-M Chief Financial Officer Timothy Slottow told regents during the Thursday meeting.
The design for the new dining center and accompanying dormitory renovations were presented before regents during a Thursday meeting, along with a proposal for a $114.5 million renovation of West Quad that includes gutting its current dining hall and creating community spaces for residents.
The eight-member governing board approved both projects.
The proposed South Quad dining hall design bucks the concept of a traditional college dining hall and instead embraces micro-restaurants and open, varied seating for students.
Focus groups of students met with architects, including Christopher Purdy, to discuss the design.
"They're really focused on a variety of food options, they're focused on very high quality food, they're focused on social space, their focused on fresh and healthy options," Purdy told regents. "That input really drove the design concept for the dining space, which focuses on micro-reatuarants so its not a large, traditional dining hall."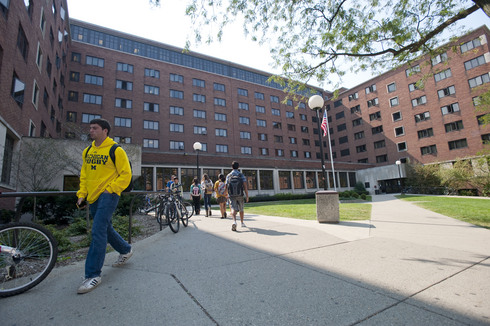 Courtney Sacco I AnnArbor.com
The South Quad renovation also includes the creation of new community spaces, music practice rooms and a game room, as well as the renovation of resident bathrooms and a new building entrance.
Community spaces also are a central focus of the West Quadrangle renovation. While the dormitory's dining hall will be gutted, new study spaces and group collaboration spaces will be installed.
U-M vice president for student affairs E. Royster Harper emphasized the importance of community spaces, saying they increase student collaboration and create more dynamic student experiences.
Improved community and living-learning spaces have been a recurring theme in the 10 residence hall renovations U-M has proposed or completed since 2008, which have or will cost $626 million.

View The Quads in a larger map
Kellie Woodhouse covers higher education for AnnArbor.com. Reach her at kelliewoodhouse@annarbor.com or 734-623-4602 and follow her on twitter.