Posted on
Fri, Oct 21, 2011 : 5:58 a.m.
Washtenaw County officials bicker over Head Start options - including shift to WISD
By Ryan J. Stanton
Another emotional meeting of the Washtenaw County Board of Commissioners culminated Thursday night with back-and-forth bickering between commissioners.
At the center of the debate was a proposal by the county's administration to cut funding for Washtenaw County Head Start in 2013.
County Administrator Verna McDaniel's proposed two-year budget recommends the county withdraw as the grantee for Head Start, an early childhood program designed to help break the cycle of poverty by providing preschool children from low-income families with services to meet their emotional, social, health, nutritional and educational needs.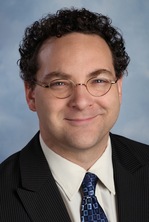 The county's budget shows a line item for Head Start that increases from $4.72 million to $4.85 million for calendar year 2012. However, it shows that line item zeroing out in 2013 as officials explore seeking another administrator for the program.
Head Start serves more than 500 preschool children in the county and employs about 35 full-time employees. The bulk of the program's budget is made up of federal funding, while about $528,000 comes from the county's general fund.
The administrator's proposed two-year budget recommends continuing that $528,000 expenditure in 2012, but that would zero out in 2013 under the current proposal.
That's just one of many cuts in the proposed budget, which addresses a $17.5 million structural deficit in the general fund. The board aims to adopt a final budget on Nov. 16.
The idea of having an organization like the Washtenaw Intermediate School District take over administration of Head Start has been talked about for months, and comments made at Thursday's meeting suggest that's still a possibility.
"We're not here to get rid of Head Start," stressed County Board Chairman Conan Smith, D-Ann Arbor. "That is not my goal, and that's not the vote that I want to take."
Smith said he hasn't talked to a single commissioner who questions the value of Head Start, but he said the county shouldn't think it's the only organization that can provide the program.
"If we reduce our budget allocation to Head Start, the only way that's going to get my vote is if I'm comfortable and confident that there is another excellent provider who's going to make sure that this service stays in Washtenaw County," Smith said.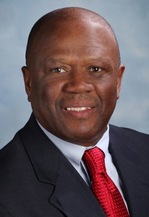 Commissioner
Ronnie Peterson
, D-Ypsilanti, dominated the discussion, speaking out angrily about the cuts and accusing fellow county officials of playing "politics with children."
"If you say children come first, you stick by your conviction," Peterson said at one point during a verbose speech, receiving applause from audience members — many of them parents and teachers who came to voice support for Head Start.
Peterson said he feels he's been left out of the loop on discussions about passing off Head Start to the WISD or another organization.
"I'm a sitting commissioner and I did not know that discussion was taking place," he said. "I have been left out of the loop, and that's nothing unusual, but I'm pretty upset about it."
He accused fellow county officials of having secret back-room discussions, which he called mean, cruel and offensive.
Commissioner Yousef Rabhi, who chaired Thursday's working session, told Peterson he also hasn't been involved in any discussions with the WISD.
"I don't know what conversations were had," said Rabhi, D-Ann Arbor. "But in terms of the process, you're absolutely right. If the county were to give up being the grantee, it would be out of our hands basically at that point. And even if the WISD expressed interest, it doesn't necessarily mean they'll be the ones to pick it up."
Commissioners heard a brief presentation from Pat Horne McGee, director of the Head Start program. She told commissioners Head Start has been cutting back for years.
Peterson said it's unfortunate cuts to children's program are being made when the county administrator recently proposed $15,000 pay increases for top county officials.
"Where did that money come from?" he said. "We're faced with an economic challenge, but the challenge ain't that great when you're giving out $15,000 bonuses."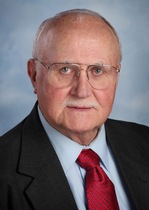 Peterson and Prater both made statements suggesting there are 16 different county departments receiving increases in funding in the proposed general fund budget. Prater said he's added it up and those increases total more than $6 million.
Smith stepped in to argue that Prater and Peterson were mistaken. He said what appear to be increases to some line items in the budget are really reallocations of internal expenses that were previously allocated to single lump-sum lines.
"So people's budgets are not dramatically increasing as it seems like they are from those numbers," he said, criticizing Peterson particularly for not being at meetings "to listen to these explanations about the budget that he needs to vote on."
General fund expenditures are going down from $99.4 million to $97.7 million in 2012, dropping further to $96.9 million in 2013, the proposed budget shows.
"The actual dollars that we have are going down," Smith said. "Those line items, those departments, are not getting overfunded. This is a tight budget with no fat in it."
Smith and Prater continued to go back and forth for several minutes, each offering different interpretations about the county's proposed budget.
"Not true. Absolutely not true," Prater said of Smith's arguments. "You're playing with numbers, my friend."
Two hours into the meeting, Commissioner
Rolland Sizemore Jr.
, D-Ypsilanti Township, tried to break the tension in the room with a light-hearted comment.
"Hi, guys. Are we having a good time out there tonight?" he asked members of the audience, smiling at them. Audience members responded in unison with an emphatic "no."
Sizemore went on to say he sits on the board of Head Start and thinks it's an excellent program, and one worth saving.
"There are ways that we may be able to find some money," he said. "I think the county has some buildings that we need to look at that we're renting or leasing, that maybe we don't need. So there may be some money in those pockets."
Sizemore specifically mentioned the county's western service center on Zeeb Road, which he said is about half-empty.
"We could maybe move some staff over there and stop paying rent and get rid of some of our buildings," he said. "That's an option I'm willing to look at."
Ryan J. Stanton covers government and politics for AnnArbor.com. Reach him at ryanstanton@annarbor.com or 734-623-2529. You also can follow him on Twitter or subscribe to AnnArbor.com's e-mail newsletters.