Posted on
Fri, Oct 14, 2011 : 5:59 a.m.
Proposed cuts to nonprofit agencies draw emotional response at Washtenaw County board meeting
By Ryan J. Stanton
The emotional toll of having to trim millions of dollars from the county's budget was apparent Thursday, as Washtenaw County commissioners heard pleas to spare funding for the care of animals as well as human services programs providing food and shelter assistance.
"This is probably the worst meeting I've ever attended of my 12 years of public service," Commissioner Alicia Ping, R-Saline, remarked at one point.
"With all of the cuts and the agencies that are going to go without, and the people who are going to go without, and the animals — I just think this is horrible," she said.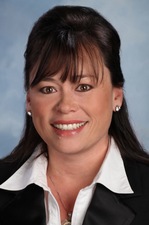 Several nonprofit agencies face deep cuts under the county administration's proposed two-year budget starting Jan. 1.
But it will be up to the county board in the coming weeks to make the final decisions, and multiple commissioners shared concerns at Thursday's working session about the cuts, some indicating they plan to fight to prevent some of them.
"These aren't just numbers on a piece of paper — these are people, these are animals," said Yousef Rabhi, D-Ann Arbor and chairman of the working session. "These numbers translate to actual services that affect people, and so that's really what we're faced with here."
Commissioners heard an outpouring of support for continued funding for the Humane Society of Huron Valley, which faces seeing its funding reduced from $500,000 to $250,000.
Several Humane Society volunteers spoke of the agency's effectiveness in providing services, including addressing animal cruelty and ensuring proper care for animals at the shelter.
Commissioner Ronnie Peterson, D-Ypsilanti, raised a number of questions about the cuts being proposed, stressing he had no part in the recommendations.
"Somebody developed this document and I didn't participate in it," he said. "And let me say, my fingerprints ain't on it nowhere, and a whole lot of other stuff in this budget."
Still being debated is exactly what level of services the county is mandated to provide as far as animal care, and what the county's contractual obligations are to the Humane Society.
"There is state law," Rabhi said. "We must provide some services to take care of animals. My primary goal is to find out what that mandate is to identify how much that mandate costs us."
Chuck Warpehoski, director of the Ann Arbor-based Interfaith Council for Peace and Justice, showed up with a letter signed by 94 area faith and community leaders. It urges commissioners to protect the safety net that sustains the county's neediest populations.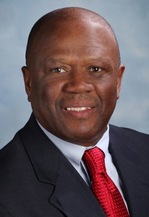 Among the $1.2 million in cuts to outside agencies, the proposed budget for calendar years 2012 and 2013 includes a $455,538 cut in human services funding — down from $1.46 million — for programs that address issues like homelessness, domestic violence and child abuse.
"We know you've got some tough decisions in front of you," Warpehoski said. "As you make these difficult decisions, please do not balance your budget on the backs of the poor."
To get a sense of just how high the need is in Washtenaw County, commissioners heard a report from Mary Jo Callan, director of the Office of Community Development.
Callan said a new 48-month limit on state cash assistance was supposed to take effect Oct. 1, but a judge recently ordered the state didn't provide proper notice, and so families still received welfare benefits for October, but they'll be kicked off starting Nov. 1.
Callan said about 72 families in Washtenaw County will be among those losing benefits immediately, and there might be a dozen more families every month thereafter.
The state Department of Human Services office for Washtenaw County reports handling more than 50,000 cases each month, about 40,000 of which are for food stamps.
Callan noted that, as of this month, the state has implemented new eligibility requirements for food stamps. Michigan has determined food assistance eligibility based on income for roughly a decade, but the new policy now includes a review of financial assets, and families with assets of more than $5,000 in bank accounts or some types of property no longer are eligible.
Nearly 2 million Michigan residents — almost 20 percent of the state's population — are on food stamps. That statistic has increased by more than 40 percent since late 2008.
Callan told commissioners about 4,700 people in Washtenaw County experienced homelessness last year, about 55 percent of them for the first time. She said shelters across the community are reporting increased demand over last year.
The county's budget proposes reducing funding for the Shelter Association's Delonis Center, a shelter near downtown Ann Arbor, from $160,000 to $25,000. Additionally, domestic violence funding for Project Safe House is proposed to drop from $96,000 to $48,000, while the coordinated funding for other human services would drop from $1 million to $886,462.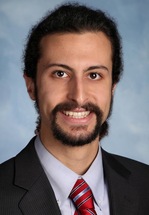 Rabhi said the drop in coordinated funding and cuts to the Delonis Center are the two line items that stand out most.
"Those are two areas that are of absolute importance to the people in our community who are facing these challenges that we've been talking about," he said. "With cuts from the state, cuts everywhere else, people are coming — they need these services."
Callan said the state has made fundraising for homeless shelters more difficult by eliminating the state tax credit for charitable contributions. She said that's estimated to cost shelters and homelessness agencies across the state about $16.5 million.
"The Shelter Association has indicated it cannot afford to open its warming center, which increases the risk to those on the streets this winter," she said, noting the agency is working with the city, county and others with hopes of filling the gap.
Callan said a new Washtenaw County hotline for families facing housing instability has been heavily used since launching. Last week, she said, it received 195 calls.
Of those, 38 percent were facing eviction, 16 percent were "doubled up" and could no longer stay in their current situation, 1 percent were facing foreclosure, 11 percent were homeless and needed help finding permanent housing, and 33 percent were seeking shelter.
"About half those who called were turned away because we don't have the resources to serve them," she said, expressing regret for sharing such grim news.
Callan told commissioners food banks and pantries in Michigan also stand to lose an estimated $20.3 million due to the elimination of state tax credits for charitable contributions. She said that comes at a time when pantries are seeing increased demand and other funding cuts.
Last year, Food Gathers distributed about 5.2 million pounds of food or about 4 million meals locally, Callan said. This year, it's on track for 4.4 million meals, she said.
Callan noted the state also is cutting child care subsidies, a move that could cost working families who rely on child care to maintain employment up to $75 per month.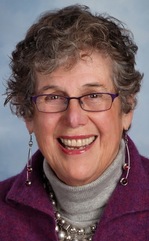 Commissioner
Barbara Levin Bergman
, D-Ann Arbor, said she cares about animals, but if the county's budget crunch forces her to make a choice between fully funding the Humane Society and taking care of families, children and the elderly, "there is no choice for me — absolutely none. These are terrible times."
She said it's an even harder choice when it comes to economic development, but she'd prefer to put food on the table for families.
"We have real food scarcity in this county," she said. "My first concern is for the well-being of children and families in this county."
Ping objected to what appears in the budget to be a $30,000 increase in funding for Ann Arbor SPARK, the area's economic development group.
County Administrator Verna McDaniel explained the budget is proposing an increased contribution to SPARK from Act 88 millage proceeds to make up for other lost funding. Act 88 is a state law that allows the county to levy a millage to support economic development.
"Actually, it is really not an additional amount," McDaniel said. "It's just that one funding source dropped off by the amount of $30,000, and so we are recommending that $30,000 be plugged back in through the Act 88 funding, because this funds the transition center where employees come in and find jobs and meet and match up for jobs in our community."
Ping said she appreciated the explanation but she's still opposed to the extra $30,000 coming out of Act 88 funding — especially considering the Food Systems Economic Partnership, a program that works to implement solutions to chronic food systems issues in Southeast Michigan, is facing losing all $15,000 of its funding from the county. FSEP also facilitates the Farm to School program and other educational outreach efforts.
"This is not pretty," Commissioner Dan Smith, R-Northfield Township, said of the county's budget. "It's not something anybody likes, but it's the reality that we have to deal with."
The administration's budget proposes an increase in the dues the county pays to be a member of the Michigan Association of Counties — up from $20,315 to $26,230. Rabhi indicated he intends to lobby for cancellation of the county's membership in the association.
"I don't think that we need to be a member of the Michigan Association of Counties anymore, folks," he said. "We need to be focusing on people who are starving and people who need a roof. When it's cold outside and when it's raining outside, they need to go somewhere."
Ryan J. Stanton covers government and politics for AnnArbor.com. Reach him at ryanstanton@annarbor.com or 734-623-2529. You also can follow him on Twitter or subscribe to AnnArbor.com's e-mail newsletters.