Posted on
Sun, Sep 12, 2010 : 10:03 a.m.
Cost of police services scrutinized as Ypsilanti, Ypsilanti Township discuss joint department
By Tom Perkins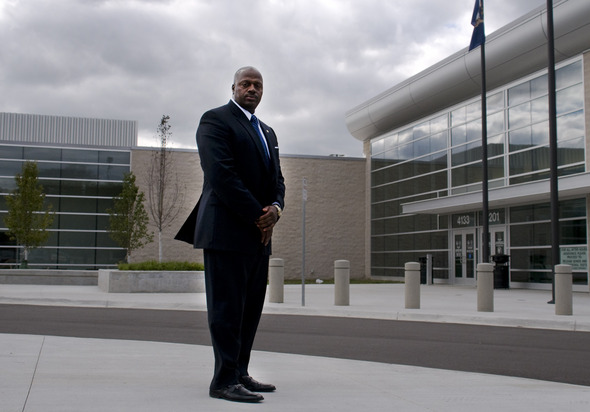 Tom Perkins | For AnnArbor.com
A move by Ypsilanti and Ypsilanti Township to explore a shared police department has reignited a decades-long discussion over regionalized policing in Washtenaw County.
The newest round of talks, with both sides set to meet Monday, follow cuts this year that have left fewer officers on the road in both the city and the township.
Thus far, few details of how a regional policing authority would work have been disclosed. The city and township also haven't said whether consolidation would save money and how much.
But Washtenaw County Sheriff Jerry Clayton is already questioning whether such an arrangement would be beneficial to the county's policing efforts or would be financially viable for both communities.
The city currently has its own police department, while Ypsilanti Township contracts for police services from the county Sheriff's Department. The township, with a $4.8 million police services budget, has by far the largest contract for police services from the county.
Clayton argues a new policing authority would add additional jurisdictional boundaries and contends the Sheriff's Department already provides police protection countywide at a lower cost than surrounding agencies.
Including overtime costs, Ypsilanti Township pays $161,000 per deputy — or "police services unit" — while Ypsilanti pays an estimated $242,000 per officer on the street, according to Clayton's analysis.
However, those numbers don't tell the full story of the cost of providing police services, officials on all sides of the issue say.
Officials from the City of Ypsilanti and Ypsilanti Township have underscored their talks are only preliminary. On Monday, the Ypsilanti Township Board of Trustees and Ypsilanti City Council will meet for a session to discuss the issue.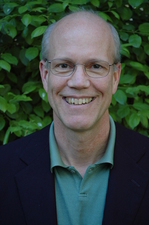 Ypsilanti Mayor Paul Schreiber said the city's interest in exploring the option stems from its uncertain financial situation.
"We have already had to cut several police officers, and in 2012 we are going to have more issues," he said. "It's incumbent upon us to look at every option."
Ypsilanti eliminated 2.5 positions from its police force in July, while the township decreased its ranks from 38 to 31 after a millage failed last November.
Ypsilanti Township is again asking voters to approve a police services millage in November. Should it fail, township officials said they'll likely lose at least two more deputies.
Representatives from the Sheriff's Department haven't officially been invited to Monday's meeting, but Clayton said he'll attend. He said any new arrangement impacts the entire county and how effectively and efficiently all law enforcement officers can perform their jobs. He said he'll push for a more "global" discussion on the issue.
"The city and township need to look at the creation of a new department from a countywide perspective," he said, stressing he won't sit on the sidelines during the discussion.
Clayton pointed to past studies that have shown such arrangements greatly benefit one community over another.
"An educated community is our best partner, so let's fill in all the gaps around the facts as much as we can, because in the absence of facts, myths emerge," he said.
The cost of policing Washtenaw County
Including $10,000 budgeted for overtime and a 4 percent rate increase in the 2011 fiscal year, those who contract with the county pay just over $161,000 per police services unit. A PSU is one deputy position - an average deputy earns around $62,000 annually plus benefits worth roughly $35,000 - but the PSU cost also covers the car and gun allowance. The contracting agencies also pay a small portion of indirect costs such as liability insurance, technology and training.
The contracting townships and villages also gets access the detective bureau, marine patrol, 12 general fund deputies and animal control, which are paid for entirely by the county. The sheriff's administration, WCSD headquarters and overhead are also picked up by the county.
The overhead costs and what percentage of indirect costs are shouldered by the contracting agencies have been a source of debate over the years.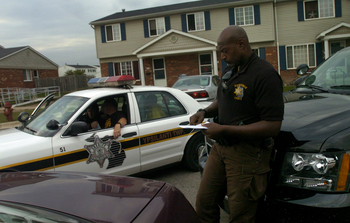 File photo
Although the cost-per-deputy increases have outpaced inflation over the past several years, the county has continued to subsidize policing costs. That's a point of contention among commissioners who represent cities and townships with their own police departments.
Clayton's analysis of the cost per officer on the street across the county shows Ypsilanti Township and others who contract through the county have the lowest rates, while Ann Arbor has the highest.
But some police chiefs cautioned that "officers on the street" isn't defined the same at each department, nor do the figures include detectives, command or administrative officers.
Saline Police Chief Paul Bunten said that for any comparison between departments to be accurate, it would need to look at more than budgeted dollars and officers on the road.
Ypsilanti Township contracts for 31 "police service units" at a cost of $161,000 per deputy. The City of Ann Arbor has 71 officers assigned to the street and an overall police budget of $26 million, equating to roughly $366,000 per officer. The City of Ypsilanti has a $4.6 million police budget for 19 officers on the street - or $242,000 per officer. Pittsfield Township operates with a budget of $5.1 million with 24 officers on the street, at a rate of approximately $212,000 per officer.
When factoring in the number of sworn officers at each department - including command officers - the figure per officer decreases across the board.
For example, the Sheriff's Department lists a total of 43 positions for Ypsilanti Township, including command, bringing the per unit figure to roughly $112,000. Ypsilanti has 32 sworn officers, dropping its per unit total to around $143,000. Ann Arbor's 124 sworn officers come at a cost of roughly $210,000 each. Pittsfield Township employs 37 sworn officers at a cost of approximately $138,000 per officer.
The difference between "officers on the street" and total sworn officers is attributed to command personnel, detectives and other specialized positions.
When comparing the level of police service for each municipality, Ypsilanti Township has the lowest number of officers per capita.
The township has one deputy for every 1,700 residents, equating to roughly $92 per resident in costs. The City of Ypsilanti provides one officer on the street for every 1,022 residents, at a cost of $237 per resident. Ann Arbor puts an officer on the street for every 1,520 residents, at a cost of $238 per resident. And Pittsfield Township employs one officer for every 1,550 residents, at a cost of $137 per resident.
Scio Township and Superior Township residents spend $82.50 and $110.87, respectively, per resident on police services. Both townships contract through the county.
In addition, the Sheriff's Department now has 12 general fund deputies entirely paid for by the county. Those deputies fill in for the various contracting areas as needed. For example, a general fund deputy would fill in for a deputy who went on military or sick leave in one of the contracting areas. General fund deputies are also used to respond to areas of the county with no contracted police coverage, such as Augusta Township.
The Sheriff's Department spent roughly $21.5 million of its $40 million budget this year on policing. Officials estimate receiving $13 million in revenues from contracting jurisdictions.
A decade of cost increases
Ypsilanti Township officials say the unpredictable year-to-year cost jumps from the county makes long-term planning impossible. For that reason, the township wants to rely less on the county for policing, officials say.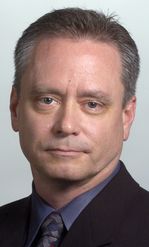 Ypsilanti Township Director of Police Services Mike Radzik said the structure for providing police services and funding is flawed. Clayton, an elected official, is in charge of the service delivery, while the Board of Commissioners holds its purse strings.
"It is just problematic on so many different levels," he said, noting it would be "negligent" not to consider other options.
The cost of contracting with the county has jumped from $83,000 per police services unit in 2004 to $161,000 in 2011 - an approximately 90 percent increase. Fiscal year 2011 brings a 4 percent increase, while rates rose 17 percent and 34 percent in 2007 and 2008, respectively.
Ypsilanti Township, Augusta Township and Salem Township sued the county in 2006 over those rising costs. A judge ruled against the townships in what turned into a years-long and expensive battle.
The bulk of the cost increases have been attributed to a miscalculation of the true contracting costs when the county began contracting for services in 2000. The county failed to include many of the operational costs needed per police services unit.
County officials have also said part of those cost increases are due to shifting more of the burden to the contracting agencies instead of subsidizing the costs with county dollars, as well as to the rising costs of providing services.
Clayton said he expects the contract rates to stabilize. He said the Police Services Steering Committee will make a recommendation to the county board in the coming months on what to charge per deputy.
Commissioners have the final say on what the jurisdictions are charged.
Clayton said the county board will have to make a "philosophical choice" about policing. He said some individuals on the board are vocally opposed to providing police services, while some believe it is a core service of the county.
"The sheriff's office role is to try and strike a balance," Clayton said. "My hope is that we have a structure where the price isn't so high that the current contracting jurisdictions and future jurisdictions can't afford it ... and having the contract so low that the financial liability on the county is so great that it sucks up all the money and they can't fulfill other responsibilities."
Commissioner Wes Prater, whose district includes part of Ypsilanti Township and York and Augusta townships, said he believes the cost of providing police services is already beginning to stabilize.
"I think it's important that when you begin to look at all the things that matter, law enforcement services are important, and it's hard to have good economic development without good law enforcement," he said.
County Commissioner Jeff Irwin, whose district represents the city of Ann Arbor, questioned why cities with their own departments - comprising 70 percent of the county's population - should shoulder so much of the burden for the townships' police coverage. He said he would like to see the county receive 85 percent of what it spends on the contracting jurisdictions, instead of the current level of 60 percent to 75 percent.
Irwin said Ypsilanti Township officials call public safety a top priority but continue cutting deputies and asking the county to pay for police services, which means it has to cut from other countywide services.
"There are some communities that are benefiting from this situation and some communities that are sucking wind," Irwin said.
Ypsilanti Township Clerk Karen Lovejoy-Roe said it boils down to "control and knowing your destiny in terms of the financial side."
"You always have to depend on 'Do you have the votes over there?'" she said. "Sheriff Clayton needs to get a long-term contract out of the Board of Commissioners with those rates locked down. I believe he would want to, but he's just like us - he can't force them to do that. It's all about the politics of the county Board of Commissioners and whether or not they want to be in the business of providing police services."

Editor's note: The number of officers in Ypsilanti and corresponding calculations have been corrected.
Tom Perkins is a freelance writer for AnnArbor.com. Reach the news desk at news@annarbor.com or 734-623-2530.