Posted on
Fri, Oct 14, 2011 : 5:54 a.m.
Washtenaw County weighs $125K cost of membership in SEMCOG
By Ryan J. Stanton
What is Washtenaw County getting for the $125,000 a year it pays to be a member of the Southeast Michigan Council of Governments?
That's a question county commissioners are asking as they consider whether to pull out of SEMCOG, a regional planning body covering seven counties in Southeast Michigan.
A two-year budget presented by the county's administration last month recommends eliminating the $125,000 annual payment to SEMCOG, as well as another $10,000 the county contributes to have SEMCOG act as the region's water quality management agency.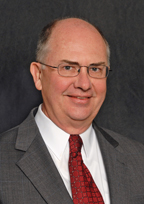 SEMCOG Executive Director
Paul Tait
appeared before commissioners during a budget working session Thursday night to urge them to reconsider walking away.
Tait argued it's important for the county to have a seat at the table in regional planning discussions.
Multiple commissioners seemed to agree with Tait, and none of them expressed any strong interest in following the county administration's recommendation.
Commissioner Ronnie Peterson, D-Ypsilanti, said it strikes him as troubling that the county is talking about canceling its membership in the region's planning body at a time when there's a strong push for regional collaboration.
"We're walking away from the main table, the table where everybody else sits," he said. "I don't know how you leave a coordinated body when everybody's talking about more coordination."
Tait relayed a three-page letter outlining the benefits of membership in SEMCOG, estimating the cost to the county of services provided would be about $1.36 million if SEMCOG were not providing them. That includes forecasts of population, households and jobs for county planning and budgeting, employment data for economic analysis, construction data to track development, transportation data and joint purchasing of aerial photography.
Tait also stressed that SEMCOG has been working on the county's behalf on implementation of an Ann Arbor-to-Detroit commuter rail service.
"In terms of the Ann Arbor to Detroit, we have been taking the lead with the Michigan Department of Transportation to get that service up and running," Tait said. "We're doing it on a shoestring, in terms of there's no dedicated funding for this."
However, continued delays in getting the Ann Arbor-to-Detroit service going led county officials last year to begin questioning SEMCOG's effectiveness.
Tait said progress is being made and the Federal Rail Administration just recently approved the cars and engines for the service.
"We just got word this morning actually that we won't have to do some additional, very burdensome, environmental assessment," he told commissioners, predicting there could be demonstration trains up and running by Jan. 1.
"That is the kind of thing that needs a leading champion," he said. "We have been providing that."
Tait said none of the other six counties that pay dues to SEMCOG have indicated any intention of canceling their membership.
Commissioner Yousef Rabhi, D-Ann Arbor, spoke in favor of maintaining membership in SEMCOG. He's one of the county's appointed delegates.
"I think one of the values of SEMCOG that I can speak to is the value of being part of a regional conversation and being at the same table with folks from the city of Detroit, folks from Macomb County, folks from Oakland County," he said. "And whereas we might not agree all the time on everything, a lot of times we can come around the SEMCOG table, and we can have the kind of conversations that are productive and can actually get us somewhere."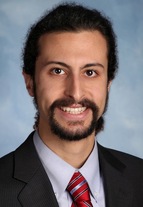 Rabhi agreed the county could derive a lot more benefit from SEMCOG, but he said that has more to do with the level of commissioner involvement.
"SEMCOG provides services that we can and should be using," he said. "If we do in fact choose to stay with SEMCOG, then I think it behooves us to look into what additional services we can work with SEMCOG on. I know that they provide different training and government efficiency programs, and they invited me to a grant management workshop."
He acknowledged finding money in the county's budget to maintain membership in SEMCOG is going to be a challenge, but he said that's why commissioners are at the table.
Commissioner Alicia Ping, R-Saline, is another one of the county's appointed delegates to SEMCOG. She said she's not sure how cancellation of the membership would impact the county, but she suggested maybe it's worth a try for a year or two to find out.
"And then we could rejoin," she said. "You know, there are other communities in our county that are still members of SEMCOG, so it's not like the whole county is going to go without."
Tait said SEMCOG is providing economic development and strategic planning services benefiting Washtenaw County, including work related to Aerotropolis, a county-backed initiative to unify seven communities and two counties around the development of a commercial hub that capitalizes on the 60,000 acres between Detroit Metro and Willow Run airports.
Tait also specifically cited technical support being provided by SEMCOG for corridor work on Washtenaw Avenue.
SEMCOG also is helping to make the county more competitive for state and federal transportation grants, Tait said.
Additionally, SEMCOG is handling preparation of county stormwater permits and assisting in compliance with air pollution standards.
SEMCOG membership also provides a forum for Washtenaw County to demonstrate its leadership and best practices, contributing to the progress of the region, Tait said.
Ryan J. Stanton covers government and politics for AnnArbor.com. Reach him at ryanstanton@annarbor.com or 734-623-2529. You also can follow him on Twitter or subscribe to AnnArbor.com's e-mail newsletters.