Posted on
Fri, Apr 27, 2012 : 9:48 a.m.
Weight Watchers president Florine Mark makes donation to U-M Cardiovascular Center; workshop on bullying held in Ypsilanti May 8
By AnnArbor.com Staff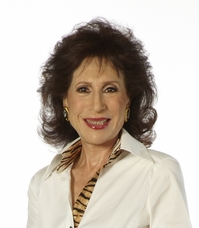 publicity photo
From Weight Watchers President Florine Mark giving more than $16,000 to the U-M Cardiovascular Center to Restoration Inc. sponsoring a forum on bullying, here's a roundup of some of the stories posted on AnnArbor.com's Community Wall this week:
By: Laurie: Weight Watchers Group President & CEO Florine Mark Supports Women's Heart Health with $16,247 Donation to U-M Cardiovascular Center
Weight Watchers Group President and CEO Florine Mark presented checks totaling almost $50,000 to representatives of three local medical institutions April 18. The monies will be used to advance women's health in metro-Detroit.
By: Angela Verges: Bullying...A look at both sides-A community problem
Restoration Inc. (a non-profit organization) is presenting a parent/child work shop about bullying. The workshop will take place on May 8, 6:30-8:30pm at Strong Tower Ministries, 134 Spencer Lane, Ypsilanti, 48198.
By: Mara Angeline Capili: The clock keeps ticking... Take control of your time!
By: Donna DeButts: Ypsilanti District Library Offers World War II Program
By: Dane Jackson: Lily Grace Cosmetics to host Tata Harper representative for exclusive seminar
By: Janet Hawkins: WCC Welcomes Michelle Mueller To Campus
By: Martha Laatsch: UMHS Offers Free Throat Cancer Screening, Saturday 4/28, 9 am - 1pm
By: bbbswashtenaw: Big Brothers Big Sisters of Washtenaw County Initiates New Site-Based Mentoring Programs in Ypsilanti and Seeks Volunteer Bigs
By: Sritter: AIM HIGH SCHOOL Open House
By: encreative: Chelsea's Company C Presents Spring Motown Show
By: Millie Chu: Tonight! "30 Seconds to Make It Happen!" A2 LEAP Learning & Networking Session 4/26, 6pm-7pm
By: State Parks Rock!: Rec 101: Intro to Mountain Biking
By: Ypsilanti Jaycees: Mom to Mom sale
Arbor.com's Community Wall is a spot for local people to post local stories, news and announcements. To post a story, sign in to AnnArbor.com, then go to www.annarbor.com/community and use the Got News? Tell Us function at the top to submit your news. If you have a photo to add, e-mail it to us at community@annarbor.com, and we'll insert it into your story.