Posted on
Tue, Jan 12, 2010 : 6 a.m.
Ypsilanti officials outline proposal to eliminate 6 firefighters, 5 police officers
By David Wak
Ypsilanti City Council members and department heads agreed Monday they don't want to cut public safety personnel in the city, but they say they're faced with hard options and few choices.
During a special budget meeting Monday evening, City Manager Ed Koryzno outlined a plan that would cut six positions in the 18-member fire department and five positions in the 35-officer police department.
The board took no action on the cuts Monday, but discussed the details at length. The council will meet again for a special budget session Jan. 19.
Koryzno said the city needs to make the cuts because of losses in taxes and state-shared revenue. He said the cuts would obviously impact city services, but there are few options.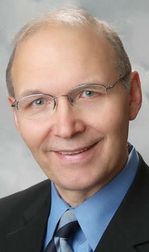 "These are the worst economic times to hit our state since the Great Depression," Koryzno said.
The city is working to cut $1.4 million of its $14.9 million budget to balance it through 2013. Koryzno and the City Council have held several budget sessions since last summer and say 80 percent of the cuts are expected to come from emergency services.
If the cuts are implemented, the city would save $441,000 for fire services and $520,000 on police services.
"The reason we are where we are is because we've cut all other areas," said Council Member Bill Nickels.
If the fire department was reduced from 18 to 12 firefighters, it also would likely be reorganized from three shifts of five firefighters to two shifts of six - although it's likely only four firefighters would be available most days to deal with emergencies because of time off and overtime costs.
Koryzno said any scheduling change would need to be negotiated in the collective bargaining agreement before it could be implemented.
Fire Chief Jon Ichesco said the department would have to rely more on mutual aid from neighboring communities. Ichesco added that four firefighters would be enough to adhere to the federal firefighting rule of "two men in, two men out" during fire responses.
The proposal calls for the police force to be reduced by eight from 35 to 27 officers. It also includes a plan to use drug forfeiture money to pay to have two of the officers work for LAWNET, a multi-jurisdictional, countywide undercover narcotics team. That would save two jobs; one city officer already works for LAWNET.
Another plan also was discussed and involved having a three-officer drug enforcement team work strictly in Ypsilanti. But that concept wouldn't have the financial backing or resources of LAWNET.
New Police Chief Amy Walker said she sees positives and negatives with both options.
The council also recently approved shifting its four police and fire dispatchers to work for the county's dispatch center, which will save the city $158,000 a year.
Several council members peppered Koryzno and Ichesco with questions about the two-shift system, possible overtime costs, and how much money the staffing cuts would save the fire department in the long run.
Mayor Pro-Tem Trudy Swanson-Winston said she's concerned the cuts would leave the fire department too thin to respond to emergencies.
"What are you going to do when one of you calls in sick?" Swanson-Winston asked.
Firefighter Scott Maddison is one of the six who would be laid off. He questioned the proposed cuts, saying any savings would be partially eaten up by overtime costs that he calculated at $192,000 annually. He said four-firefighter teams aren't enough to cover other emergency responses, such as downed power lines or auto accident extrications.
Firefighter Ken Hobbs, the union president, said he doubted neighboring fire departments could always be relied on to help Ypsilanti when they're also cutting services.
"You can't rely on your neighbors when they're having layoffs also," Hobbs said.
Ann Arbor officials planned to lay off 14 firefighters this month, but a tentative deal was reached to postpone the layoffs, while Ypsilanti Township is considering buyouts for some of its firefighters.
Ichesco said Maddison's $192,000 figure in overtime costs is inflated and estimated the actual costs at somewhere between $130,000 and $160,000.
Emergency services isn't the only area targeted for cuts under the proposal. Koryzno proposed a 5 percent pay cut for all non-union city employees, along with mandatory 13 furlough days annually. The city would also lay off two part-time employees in the finance department.
In addition, Koryzno proposed the Ypsilanti Downtown Development Authority start paying for city services, namely maintaining parking lots in the DDA district, which he said would bring in another $35,000 annually.
Swanson-Winston suggested the city attempt to hold off the cuts as long as possible - perhaps until early summer - so the city and fire and police officials could search for other ways to save money without job cuts. 
But Koryzno said the council should make a decision on the proposal no later than mid-February.
David Wak is a freelance writer for AnnArbor.com. Reach the news desk at news@annarbor.com or 734-623-2530.