Posted on
Wed, Feb 3, 2010 : 2:57 p.m.
Ypsilanti City Council approves budget priorities that cut public safety positions, non-union wages
By Tom Perkins
Ypsilanti's public safety department and administration will face significant cuts in the 2011 fiscal year as the city looks to make roughly $1.4 million in reductions.
City Manager Ed Koryzno is forecasting a budget deficit of $4.2 million by fiscal year 2015 if the "preventive" cuts aren't made immediately.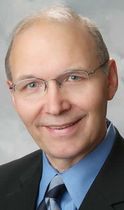 The City Council voted unanimously at its Tuesday night meeting to approve budgetary priorities addressing the situation. The measures include eliminating five police officers and three to six firefighters by July 1.
All non-union city employees will take a 5 percent pay cut and 13 furlough days beginning March 1, and City Council members' compensation will be reduced by 5 percent.
Public safety, which represent about 55 percent of the city budget, will compose 80 percent - or $1.1 million - of the reductions. Administrative cuts make up the bulk of the remaining 20 percent.
Koryzno will now flesh out the recommendations and present them to the City Council during April budget meetings. The council will then vote to adopt the budget for the next fiscal year in June.
"Council determined it would be financially prudent if budget reductions are made sooner rather than later, and those reductions are reflected in the resolution before you tonight," Koryzno said.
A five-year budget projection presented by Koryzno showed expenditures exceed revenues by $1.4 million in 2012 without the cuts. That figure grows to $4.2 million by 2015.
The general fund balance faces a shortfall of $1.34 million in fiscal year 2014 without the cuts. With the cuts, the general fund balance remains positive through fiscal year 2015.
"So basically we're buying ourselves two years of solvency with these cuts?" Mayor Paul Schreiber asked after the presentation.
"That is correct," Koryzno replied.
Council Member Michael Bodary agreed the cuts were necessary to avert larger problems down the road.
"Unless we make the personnel reductions that we're proposing right now to keep this from happening - and it still could happen - then we're just forestalling," he said. "I'm hoping by 2015, things will be better."
Koryzno blamed a decrease in tax revenues due to the poor economy and Water Street debt on the worsening financial picture. The Water Street debt payments grow from $70,000 in fiscal year 2011 to $1.38 million in fiscal year 2015.
The council also voted 6-1 to approve a new police contract, which includes minor concessions in base wage payments into health care and retirement benefits.
Council Member Pete Murdock was the lone no vote on the police contracts.
"You can look around and you see some of the things that Ann Arbor and the county and we have done with salary reductions and so forth, and I think we could craft something along those lines to reduce or eliminate the need for layoffs," he said. "But it would take some shared sacrifice on the part of everyone to do that."
Schreiber said the city has $9 million in reserves and would be in much worse shape financially had it not been "judicious in our expenditures."
"We were able to start saving for a rainy day, and its going to start raining next year," he said.
• See the financial budget documents presented Tuesday (pdf)  
Tom Perkins is a freelance writer for AnnArbor.com. Reach the news desk at news@annarbor.com or 734-623-2530.