Ypsilanti Township blight reduction efforts pay dividends as Pittsfield Township contractor plans move
Posted on Tue, May 31, 2011 : 5:58 a.m.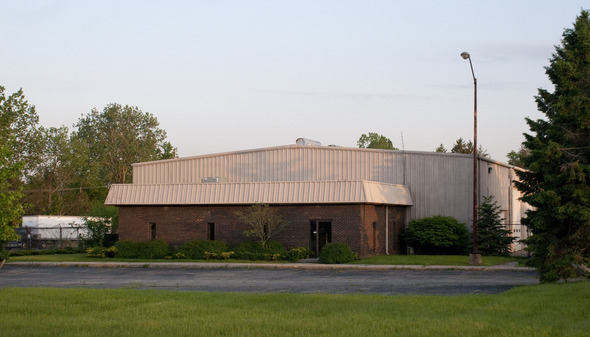 Tom Perkins | For AnnArbor.com
Is Ypsilanti Township's blight busting campaign paying dividends?
Township officials are pointing to the Niemi Corporation's possible move to the township as one sign of their efforts' success.
Niemi Corporation owner Dan Niemi said the turnaround he sees in the township's East Michigan Avenue corridor in part attracted his attention to the real estate there. Currently, the Niemi Corporation offices are housed in Pittsfield Township, and its construction yard is in Detroit.
Niemi said he signed a purchase agreement for the property at 2820 E. Michigan Ave. previously occupied by Tadi Construction and Water Works Plumbing. If inspections go as planned, Niemi hopes to close the deal by June 21 and move in by July 1.
"We received a warm welcome from township officials, it's a good location and there have been a lot of improvement along the eastern Michigan Ave. corridor," he said. "We're very excited to be moving in, so hopefully we'll be in there by the first of July."
Niemi pointed to the success of neighboring Washtenaw Door and Trim and Coach's Restoration as evidence that businesses can thrive in the area.
"We want to be part of that community," he said.
Consolidating his company's offices, construction yard, equipment and 12 employees into one location makes sense in terms of efficiency, Niemi said, and the 5.4-acre site holds an 8,000-square-foot shop and 1,500-square-foot office. The property's proximity to I-94 and short drive to Niemi's Pittsfield Township home also helped sell him on the location.
The company is a specialty construction contractor that focuses on pile driving, earth retention and marine construction. Among other Michigan projects on which it has been a part are the University of Michigan School of Public Health, U-M Museum of Art, Plymouth Green Crossing development and a Marathon Oil Refinery in Detroit.
Niemi launched Niemi Corporation in 2003 following 20 years with AJ Williams, a now defunct pile-driving contractor.
Niemi said his new company struggled and incurred losses for the first time in 2008 and 2009, but recovered in 2010 and is now performing well.
"Like every other business, we face our challenges, but last year was very good," he said. "We've rebounded nicely and we hope to keep that momentum going."
The township's Office of Community Standards is engaged in multiple projects both large and small along the corridor. The most significant is the ongoing clean up of the Ypsilanti Mobile Village. OCS officials also took action to have the remains of Woodard American Auto Parts cleared after it was destroyed by a fire last July.
In a recent email to township officials and the board of trustees, township planner Joe Lawson said Niemi came to the OCS to request assistance with an electrical inspection, but township staff offered, for a minor fee, to help out with an inspection covering electrical, plumbing, building and mechanical.
Lawson wrote that Niemi was pleased with the assistance and told Lawson he became interested in this property due to the "substantial improvements'" in the corridor. "I would like to consider this one of a number of victories yet to come," Lawson wrote in the email. "With the hard work and dedication of the entire team, our work has begun to gain notice of not only the members of this community but those outside of our community as well."
At the township's May 17 board of trustees meeting, Trustee Stan Eldridge also told township officials he appreciated the hard work and is excited to see progress.
"Maybe we need to start looking at the glass as half full and start seeing the positive in things," he said.
Niemi said he's pleased to get even more involved in the community where his son already plays baseball.
"I like Ypsilanti Township. It has its challenges like most communities, but I see a lot of potential there," he said.