Posted on
Thu, Feb 7, 2013 : 5:58 a.m.
Deputies investigating whether homicide suspect and Detroit road rage shooting are linked
By Kyle Feldscher
Previous story: Suspect in shooting death had pleaded guilty in armed robbery case 4 days earlier
Investigators still are determining whether there's a link between a man charged in the killing of Brandon Charles and the court case in which he was supposed to testify hours after his death.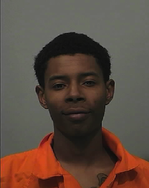 Courtesy of the Washtenaw County Sheriff's Office
Avantis Parker, 21, of Northville, was charged Wednesday with open murder, being a felon in possession of a firearm, possession of a firearm during commission of a felony and carrying a concealed weapon. The charges stem from the death of 28-year-old Charles, who was shot Jan. 29 in the 600 block of Calder Avenue in Ypsilanti Township.
Sgt. Geoffrey Fox, of the Washtenaw County Sheriff's Office, could not confirm whether deputies are searching for another suspect in the case.
"That aspect is something we're still looking into," he said. "Have we confirmed anything, as to other suspects? No. We're still looking if there's a connection to the road rage incident."
Charles was set to testify on Jan. 30 in a road rage shooting that took place early Jan. 1. After leaving the Detroit MGM Grand Casino at 3:10 a.m., Charles and his girlfriend were involved in a car accident with a Ford Expedition.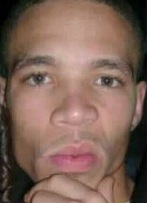 The Expedition followed Charles' Land Rover down the Lodge Freeway and then onto Interstate 94. At I-94 and Junction, the Expedition pulled alongside the Land Rover, shooting Charles once and his girlfriend nine times.
Willie Lee Wimberly, of Trenton, and Steve Smith-Rush, of Inkster, were charged in that case. The two men were still free on bond Wednesday afternoon. Wimberly was released Jan. 21 on a $250,000 cash bond and Smith-Rush was released Jan. 8 on a 10 percent of $10,000 bond.
Michigan State Police Lt. Michael Shaw was not available Wednesday to speak about whether Wimberly and Smith-Rush were still being investigated in Charles' death.
A preliminary exam for the road rage case was set for the morning of Jan. 30 in Wayne County, but was postponed after Charles was found dead in his vehicle. According to police, Charles was shot multiple times in the torso.
It remains unclear who actually pulled the trigger — Fox would not say Parker was the one who fired the fatal shots. When asked if Parker was being charged as the shooter or if he was an accomplice to the act, Fox said "I can't speak to that right now."
"With the charges that he's been arraigned on, we've proven that one or the other obviously applies," Fox said. "Or, he wouldn't have been charged with murder."
Charles was visiting a friend at the Calder Avenue home that night. Multiple 911 calls reported shots being fired at 9:45 p.m. Jan. 29.
Parker is being held without bond in the Washtenaw County Jail and has a preliminary exam scheduled for 8:30 a.m. Feb. 19 at the Washtenaw County Service Center in Pittsfield Township.
Charles' death was just four days after Parker pleaded no contest to two felonies and pleaded guilty to another in the robbery of a pizza delivery driver in Ypsilanti Township in April. He pleaded no contest to assault with intent to rob while armed and armed robbery, and pleaded guilty to possession of a firearm during commission of a felony. He was scheduled to be sentenced on April 17.
Family members who spoke to AnnArbor.com at the arraignment said Parker was innocent. Todd Perkins, one of Parker's attorneys, said he was not prepared to comment Wednesday because he had not been given evidence in the case from the Washtenaw County Prosecutor's Office. He said that process has been started.
Kyle Feldscher covers cops and courts for AnnArbor.com. He can be reached at kylefeldscher@annarbor.com or you can follow him on Twitter.