Posted on
Wed, Feb 6, 2013 : 1:35 p.m.
Suspect in shooting death had pleaded guilty in armed robbery case 4 days earlier
By Kyle Feldscher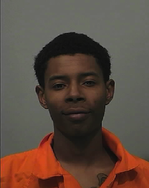 Courtesy of the Washtenaw County Sheriff's Office
A man charged with murder in the shooting death of an Ypsilanti Township resident last week had pleaded guilty to one felony and no contest to two others four days before the shooting, court records show.
Avantis Dominique Parker, 21, of Northville, was arraigned at the Washtenaw County Jail Wednesday on a charge of open murder and three other felonies in the death of Brandon Charles Jan. 29. He also faces one charge each of open murder, possession of a firearm during the commission of a felony, being a felon in possession of a firearm and carrying a concealed weapon. He's being held in the jail without bond.
Family members who attended the arraignment said Parker is innocent. His attorney entered a not-guilty plea on his behalf.
Charles, 28, was found dead in the driver's seat of a Ford sedan at 10 p.m. Jan. 29 in the 600 block of Calder Avenue in the West Willow neighborhood of Ypsilanti Township. He died of multiple gunshot wounds to his torso just hours before he was scheduled to testify in a criminal case in Detroit.
It's unknown if there is another suspect in the shooting that deputies are searching for, or if Parker or someone else actually fired the shots that killed Charles.
On Jan. 25, four days before the shooting, Parker, 20, pleaded no contest to assault with intent to rob while armed and armed robbery and pleaded guilty to possession of a firearm during the commission of a felony, according to court records. One count of armed robbery will be dismissed at sentencing, records show. Those charges stemmed from an incident in Ypsilanti Township on April 24, when he was accused of pulling a handgun on a pizza delivery driver.
Police tackled Parker before he was able to get to a gun hidden in a blanket after being confronted about the incident.
Parker and his then-girlfriend Sophie Peak were both charged in that case. Washtenaw County Sheriff's Office deputies alleged Parker pointed a gun at a man who was delivering a pizza Peak had ordered. The delivery driver backed away from Parker, who fled the area before deputies were called, investigators said.
When deputies came to the scene, Peak came out of her home and claimed the pizza from the driver, deputies said. She did not pay for the pizza, and the driver and deputies went to her door to get the money, deputies said.
Parker answered the door and deputies began questioning him about the incident. During questioning, Parker lunged for a blanket, and deputies tackled him and shook out the blanket, causing a gun to fall out, deputies said.
Parker was held in the Washtenaw County Jail but was released on May 2 after paying a $25,000 surety bond. He's been free on bond since then.
According to court documents, Parker was scheduled to turn himself in at the Washtenaw County Jail on March 1 to start serving a jail sentence. He's scheduled to be formally sentenced in that case at 9 a.m. on April 17.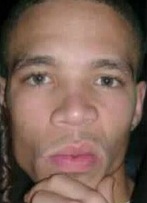 Parker was arrested in connection with Charles' death on Tuesday, deputies said.
Parker was mostly silent during Wednesday's arraignment, allowing his attorneys to do most of the talking. Most of what the attorneys said was inaudible to the general public watching the video arraignment in the Washtenaw County Service Center.
Todd Perkins, one of Parker's attorneys, said he's not received information on the case from prosecutors to this point and declined to comment on the case at this point.
Charles was set to testify Jan. 30 in a road rage incident in Detroit on New Year's Day. Police said Charles and his girlfriend were shot multiple times after the vehicle they were in collided with a vehicle in which Willie Lee Wimberly and Steven Deshaun Smith-Rush were riding. As of last week, police were still investigating any link between that shooting and Charles' death.
It's unclear if Parker is in any way connected to that shooting.
Charles' funeral is scheduled for 11 a.m. Friday at the C&H Community Home for Funerals, Lucille's Memorial Chapel. The chapel is at 411 S. Adams St. in Ypsilanti. There will not be a public visitation held prior to the funeral. Charles will be buried at the United Memorial Gardens in Plymouth. Kyle Feldscher covers cops and courts for AnnArbor.com. He can be reached at kylefeldscher@annarbor.com or you can follow him on Twitter.