Posted on
Wed, Dec 19, 2012 : 2:59 p.m.
Fat Philly's & Burgers restaurant closes 6 months after opening in Ypsilanti Township
By Katrease Stafford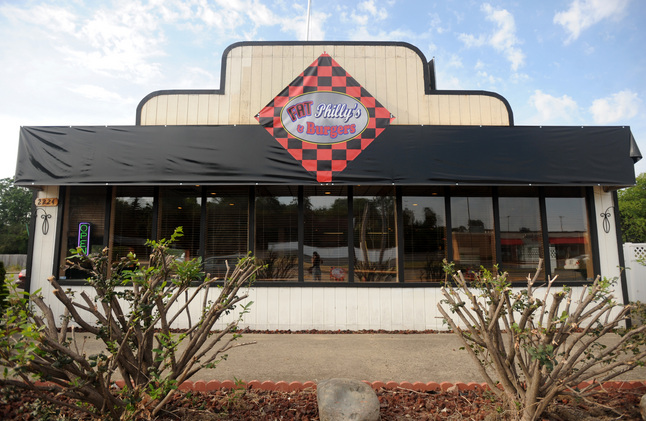 Angela Cesere | AnnArbor.com
Fat Philly's & Burgers in Ypsilanti Township has closed after being open for just six months.
Fat Philly's, located at 2224 Washtenaw Ave. at the corner of Hewitt, opened July 13 after owner Anthony Wilkins spent six months searching for a location. Wilkins searched across Washtenaw County, Novi, and Royal Oak before settling on the location in Ypsilanti Township.
Wilkins could not be reached for comment.
Township Planner Joe Lawson confirmed the closure but was not sure as to exactly when the store closed or why the owner made the decision.
"I just found out yesterday," Lawson said. "I haven't spoken with the owner so I don't know the circumstances with the owner."
On the Fat Philly's Facebook page, an employee posted a comment in response to a customer asking if the store was closed and said they were closed and it was "time for a location change and a lot more changes."
The restaurant, which is nearly 3,000 square feet, seats about 89 customers. Prior to Fat Philly's, the Fattoush Grill was housed at the same location. Township officials said they don't have on record the exact closure date, but the last time Fattoush was inspected was in September 2010.
Before Fattoush, the Tios Mexican Cafe was at the same Washtenaw location. That restaurant closed in 2010 following nine years of business, citing years of struggling financially.
"Ypsilanti is just getting killed," Tios Owner Tim Seaver said at the time. "There's just really no business on the block."
Wilkins told AnnArbor.com in July that he didn't have any issues with the location and that was what had been driving business. Wilkins also had said he planned on expanding and branching out to other locations.
"The visibility is awesome and with rush hour, there's a huge amount of traffic that comes through," Wilkins said.
The building is owned by Wei Chen, who purchased it from the Bank of Ann Arbor in 2011 for $182,000. The building was assessed at $111,400, making its market value nearly double at $222,800.
Katrease Stafford covers Ypsilanti for AnnArbor.com.Reach her at katreasestafford@annarbor.com or 734-623-2548 and follow her on twitter.