Posted on
Mon, Apr 22, 2013 : 1:23 p.m.
Man accused in West Willow homicide to serve up to 22 years for 2012 robbery charges
By Kyle Feldscher
One of the men accused of killing 29-year-old Brandon Charles will serve up to 22 years in prison for a robbery in Ypsilanti Township last year, court records show.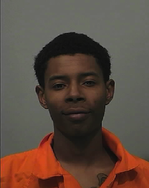 Courtesy of the Washtenaw County Sheriff's Office
Avantis Parker, 21, pleaded no contest to assault with intent to rob while armed and armed robbery and pleaded guilty to a charge of possession of a firearm during the commission of a felony on Jan. 25. On Wednesday, Washtenaw County Trial Court Judge Archie Brown sentenced Parker two between four years and three months and 20 years in prison on the armed robbery charge and the charge of assault with intent to rob while armed, court records indicate.
Brown also sentenced Parker to two years in prison for the charge of possession of a firearm during the commission of a felony, records show. That charge carries a mandatory two-year sentence that must be served before the sentences for the robbery charges can begin.
Also sentenced on Wednesday was Parker's on-again-off-again girlfriend, Sophie Peak. Peak pleaded guilty to a charge of unarmed robbery on Jan. 25 and will serve one year in the Washtenaw County Jail and three years of probation.
Parker and Peak ordered a pizza on April 24, 2012, to be delivered to the 400 block of Bedford Drive in Ypsilanti Township. When the driver arrived, Parker is accused of approaching the man, pulling out a handgun and demanding the food and the money.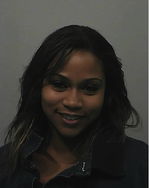 Courtesy of the Washtenaw County Sheriff's Office
The driver backed away from Parker and did not give him money or food. Parker fled the area on foot, and the driver called sheriff's deputies.
While investigators were talking to the man, Peak came out of the home and claimed the pizza she ordered. She took the food without paying for it and went back to the home.
Deputies and the driver went to confront Peak and get her to pay for the pizza and Parker answered the door. Investigators questioned Parker before he moved toward a nearby blanket. Deputies subdued him before he was able to get to the blanket, which was hiding a gun.
The two entered pleas in the case on Jan. 25 and were not remanded to the Washtenaw County Jail, despite prosecutors asking Brown to do so. Four days later, Charles was shot and killed in a car in the 600 block of Calder Avenue in Ypsilanti Township.
Police allege that Parker and Willie Wimberly, 30, killed Charles after he turned down a $10,000 bribe not to testify against Wimberly in an earlier shooting. Testimony at a preliminary exam earlier this month revealed Parker knew Charles and called him to set up a drug deal on the night of the homicide.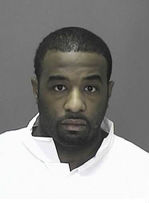 Courtesy of WCSO
At the preliminary exam, Peak was the critical witness for the prosecution against Parker and Wimberly. She was at the scene of the incident on Jan. 29 and was given immunity in the case to testify against Wimberly and Parker. She provided much of the information that led to charges against the two men.
Parker was being held in the Livingston County Jail without bond in the case. Wimberly is being held in the Washtenaw County Jail without bond and the two of them are facing trial on various charges related to the homicide.
Parker faces charges of open murder, being a felon in possession of a firearm, possession of a firearm during the commission of a felony, carrying a concealed weapon, conspiracy to commit first-degree murder and intimidating a witness.
Parker returns to court with Wimberly for a pretrial hearing in front of Brown at 1:30 p.m. May 22. If found guilty, both men could face up to life in prison.
A message was left with Peter Kelley, one of Parker's attorneys, seeking comment on the case Monday afternoon.
Kyle Feldscher covers cops and courts for AnnArbor.com. He can be reached at kylefeldscher@annarbor.com or you can follow him on Twitter.