Posted on
Mon, Apr 15, 2013 : 12:11 p.m.
Man pleads no contest to killing 15-month-old boy in October
By Kyle Feldscher
Note: An initial statement from the sheriff's office said Curtiss pleaded guilty to the charges. He pleaded no contest. The headline and story have been corrected to reflect this.
On the morning his trial was scheduled to begin, Ypsilanti Township resident Michael Curtiss accepted a similar plea deal he turned down last month and pleaded no contest to killing a 1-year-old boy.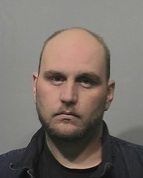 Curtiss, 34, pleaded no contest to second-degree murder and first-degree child abuse and will serve at least 30 years in prison, Washtenaw County Sheriff's Office Sgt. Geoffrey Fox said Monday. Curtiss' trial in the case was scheduled to begin Monday morning, but Washtenaw County Trial Court Judge Donald Shelton accepted the plea offer before the trial began.
"It's an awful case," Washtenaw County Chief Assistant Prosecutor Steve Hiller said. "The little boy should still be alive and he isn't."
Curtiss is charged in the death of 1-year-old Chase Miller on Oct. 21. At 12:30 a.m. that day, deputies went to the 1100 block of Fall River Road in Ypsilanti Township for a report of a child possibly choking. When they arrived, they found Curtiss holding Chase Miller, who showed no signs of life.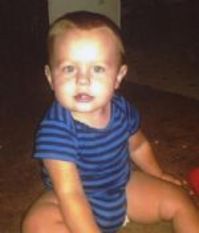 Chase was declared dead at St. Joseph Mercy Hospital after numerous attempts to revive him were not successful.
Curtiss was babysitting Chase that night, and testimony at a preliminary examination revealed he pushed the 15-month-old boy into a TV stand while high on heroin. Curtiss told police he lost his temper when the boy vomited on himself and admitting to abusing the child before the fatal shove, according to testimony at a preliminary exam.
Blunt force trauma to the head killed Chase, according to officials in the Washtenaw County Medical Examiner's Office.
Curtiss appeared in court on March 26 after a one-week delay. The case had been delayed in order to allow Curtiss and his attorney, Washtenaw County First Assistant Public Defender Lorne Brown, time to consider the plea-deal offer.
However, Curtiss turned down the offer to plead guilty to second-degree murder and first-degree child abuse with a sentencing agreement of between 30 and 50 years. He said at the time he would take his chances at trial because the prison sentence was comparable to the maximum of life in prison he would have faced.
"It's already a life sentence, the way I see it," Curtiss said that day.
Brown declined to comment on the case when AnnArbor.com reached the public defender's office Monday morning.
A plea of no contest shows the defendant in a case is not going to fight the charges. However, it is not an admission of guilt. For the purposes of sentencing, a no contest plea is treated the same as a guilty plea.
Both second-degree murder and first-degree child abuse carry a maximum punishment of life in prison. Curtiss is scheduled to be sentenced at 1:30 p.m. May 14, Fox said.
Curtiss remains lodged at the Washtenaw County Jail without bond.
Kyle Feldscher covers cops and courts for AnnArbor.com. He can be reached at kylefeldscher@annarbor.com or you can follow him on Twitter.