Posted on
Tue, Jan 29, 2013 : 4:52 p.m.
Man sentenced to prison for sexually assaulting teen: 'I am not the monster they say I am'
By Kyle Feldscher
Leonardo Devinci Christian said Tuesday he made some bad choices but is not the monster people think he is after he pleaded guilty last month to sexually assaulting a teenager.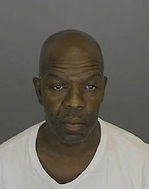 Courtesy of WCSO
Christian was sentenced to between three and 15 years in prison for second-degree criminal sexual conduct, a charge he pleaded guilty to in December. While sobbing in court Tuesday, Christian told Washtenaw County Trial Court Judge Donald Shelton he'd been sexually assaulted from age 3 to age 14 and tried to deal with it by helping others.
"I vowed I would never let this happen but somehow I did," he said.
At other times in the hearing, Christian lashed out at the media who reported on the case, almost yelling, "I am not the person I was made out to be in the media," and "I am not that person."
Eventually, he was led off to prison by Washtenaw County Sheriff's Office deputies to begin serving his sentence.
He also pleaded guilty to sexual penetration by a person with HIV/AIDS on an uninformed partner; Shelton sentenced him to 23 months to six years in prison on that charge. In December, Christian took a plea deal that resulted in 15 other criminal charges brought against him by Washtenaw County prosecutors being dropped.
The dropped charges included two counts of criminal sexual conduct assault with intent to sexual penetration, six counts of third-degree criminal sexual conduct, three counts of sexual penetration by a person with AIDS/HIV on an uninformed partner, two counts of accosting children for immoral purposes and two counts of fourth-degree criminal sexual conduct. Those charges were dismissed Tuesday.
Four different teenagers alleged Christian sexually assaulted them. Christian pleaded guilty to crimes involving two of the teenagers and the cases involving the other teens were dismissed.
The first boy who accused Christian of assaulting him said Christian gave him and his family tickets to an annual holiday meal Christian organized at Korey's Krispy Krunchy Chicken and Coops Charity Poker Room in Ypsilanti.
In addition to his charity work, Christian was known as a frequent observer at Ypsilanti City Council meetings, often taping them.
Christian did not delve into his history of being sexually abused, other than saying he never got counseling because it was not available when he was a child.
"I never dealt with the abuse and my way of dealing with it was doing something for someone else," he said.
Christian received credit for spending 159 days in the Washtenaw County Jail since he was charged on Aug. 31 in the initial case. He's been held in the jail on a $100,000 bond since December, after originally being given a $50,000 bond in August.
Despite Christian's insistence that he's not a "monster" and he was unfairly portrayed in the media, Shelton had these words for him before handing down his sentence.
"We are responsible for what we do. As for who and what we are, we are not necessarily what we say we are or what we think we are," Shelton said. "We are what we do. What you did deserves this sentence."
Kyle Feldscher covers cops and courts for AnnArbor.com. He can be reached at kylefeldscher@annarbor.com or you can follow him on Twitter.