Posted on
Wed, Nov 21, 2012 : 2:01 p.m.
School board candidate decides not to contest 16-vote election loss after all
By Danielle Arndt
A candidate who lost election to the Lincoln Consolidated school board by 16 votes has decided not to contest the election after all, due to the cost the district would incur.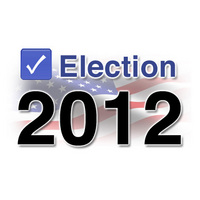 Tom Rollins
submitted a letter to local media on Nov. 12 stating his intent to ask the
Washtenaw County
Board of Canvassers for a recount. At that time, he had been told the cost of the recount likely would be the county or the townships' responsibility.
However, he has since learned the bill would fall to the schools and the cost would depend on the amount of staff needed, the time it takes to re-tally and what level of security the staff would require during the recount.
There were two, six-year terms on Lincoln's school board up for election on Nov. 6 and five candidates vying for the seats.
Connie Marie Newlon won the first seat handedly with 4,100 votes, or 23.83 percent of the total. Sixteen votes separated Rollins from incumbent and current Vice President Yoline Williams for the second seat.
Williams garnered 19.40 percent or 3,338 votes, while Rollins earned 19.31 percent or 3,322 votes.
Upon learning that the recount would cost Lincoln schools money, Rollins issued a second statement to the media Wednesday saying he would not submit his petition.
"I stated before I would not proceed with a recount if the school district was charged," he said in an email. "I have wished Yoline Williams much success and I hope that Yoline and Connie can get the district moving in the right direction."
The Lincoln schools have experienced some turmoil recently, primarily due to the controversial decision to close Redner Elementary, relocate its children, rename the building Bishop Elementary and transform the elementary into a home for the Lincoln Multi-Age (LMA) program. This caused some unrest among parents and additional scrutiny of the school board.
Superintendent Ellen Bonter said in a previous article about the possible recount, it would be unfortunate if Rollins went through with requesting a re-tallying of all the votes. She said it is difficult for the district to incur any kind of additional cost, given the current climate of limited funding for schools.
Read the previous AnnArbor.com article here.
Danielle Arndt covers K-12 education for AnnArbor.com. Follow her on Twitter @DanielleArndt or email her at daniellearndt@annarbor.com.