Posted on
Sat, Mar 9, 2013 : 5:58 a.m.
Sweetwaters Coffee & Tea to open Ypsilanti location in March
By Katrease Stafford
Related story: Insomnia Cookies coming to Ypsilanti's Cross Street
Sweetwaters Coffee & Tea will open its first Ypsilanti location this month, said owner Lisa Bee.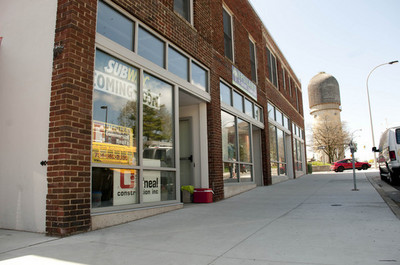 Tom Perkins | For AnnArbor.com
Wei and Lisa Bee signed a lease last November to open in the 1,300-square-foot building at 735 W. Cross St.
Bee said they haven't set an exact opening date, but she hopes to open by March 20.
Bee has hired about 15 people to staff the Ypsilanti location.
"We've hired all of the staff and they've been trained at the downtown store," Bee said.
Bee said during the past few years, she's visited several Ypsilanti shops and thought the city would be a good place to expand into.
"We've been going to different new places that have opened up in Ypsi and it seems Ypsi is kind of up-and-coming," Bee said. "The residents and community are open to really good food and drinks."
Bee also said the location of the building, which is right across from the Eastern Michigan University campus, also was a factor in the decision.
Bee said the shop underwent renovations and will seat between 30 and 40 patrons. The space will feature one large communal table and smaller ones as well.
"We re-did the interior," Bee said. "The other thing that's nice about Ypsi is design-wise, it's not as conservative. We were able to do some fun stuff."
Bee said the interior will have an "industrial" look to it, but she didn't want to provide too many details prior to the shop opening.
"I don't want to ruin the surprise," Bee said. "But it's a really cute store, we never want to be cookie cutter and never want all of the stores to be the same. Overall it has a different feeling."
The menu offerings will largely be the same and feature BakeBar desserts, which are made by Sweetwaters. Bee said 90 percent of the cakes and desserts already sold at her other Sweetwaters locations are BakeBar, but she plans to use the Ypsilanti location to test out new products.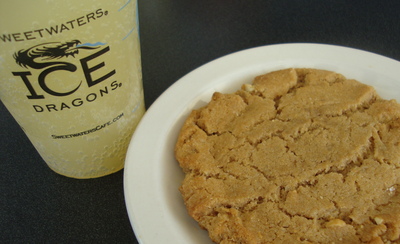 Mary Bilyeu| AnnArbor.com contributor
"Ypsilanti will be the test run," Bee said. "We will be supplying all of the desserts for all of the Sweetwaters and testing out some new products in Ypsilanti. We've always been wanting to bake our own desserts... It just seems like the palate of Ypsilanti residents seems to be a bit more adventurous."
Bee said the Ypsilanti location will have an initial soft opening, followed by a grand opening two to three weeks later.
"We just can't wait," Bee said. "I think our staff are just champing at the bit to open up... We're super excited."
Sweetwaters was founded in 1993 and has three locations in Ann Arbor: one on East Washington Street downtown, one in Kerrytown and one on Plymouth Road.
This stretch of Cross Street will see the opening of two restaurants in the span of two months. Sweetwaters will open in March, just one month before Insomnia Cookies, which is slated to open some time in April.
The recently renovated building at 729-735 W. Cross St., is already home to two, first floor retail tenants — a Subway sandwich shop and the Ypsilanti T-shirt Co. shop.
Katrease Stafford covers Ypsilanti for AnnArbor.com.Reach her at katreasestafford@annarbor.com or 734-623-2548 and follow her on twitter.