Windish files for recount in 3rd Ward Ypsilanti City Council primary race
Posted on Mon, Aug 20, 2012 : 6:09 p.m.
After losing the Democratic primary for the 3rd Ward seat on the Ypsilanti City Council by a wide margin to Pete Murdock, Ted Windish has filed for a recount of the vote.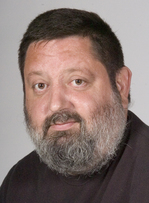 File photo
Windish
garnered 47 votes
to Murdock's 440 votes.
Mike Eller,
the other Democratic candidate for the 3rd Ward, garnered 242 votes.
Murdock was also the clear winner in all three precincts in the 3rd Ward.
The last day to file recount petitions was Monday.
When filing for a recount, candidates must pay a $10 deposit for each precinct in which a recount is requested. If the outcome of the race changes as a result of the recount, the deposit will be returned.
Recounts cannot begin until 48 hours after the state completes its canvas of state-level races. As of Monday, the Washtenaw County Board of Elections has not received notice it can begin its recounts.
Recounts have also been requested in several other primary races across Washtenaw County, including in the 4th Ward City Council race in Ann Arbor and in Sylvan Township, where a 4.4 mill tax to pay back debt the township owes to Washtenaw County passed with a seven-vote margin.