Posted on
Wed, Apr 24, 2013 : 5:58 a.m.
Pension costs and hybrid model concerns nearly halt approval of 4-year Ypsilanti police contract
By Katrease Stafford
Ypsilanti City Council members' concerns about rising pension costs and the creation of a hybrid public safety department resulted in two votes and a lengthy closed session Tuesday prior to the approval of the Police Officers Association of Michigan contract.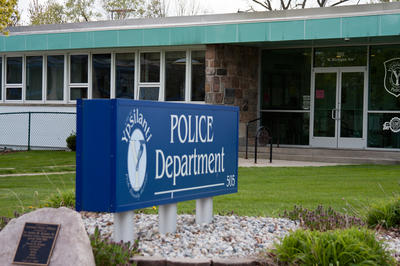 Steve Pepple | AnnArbor.com
Council Member Pete Murdock said the pension system is "bankrupting the city" and Council Member Susan Moeller said many citizens within her ward do not support the creation of a hybrid police and fire department model.
Council originally voted Tuesday night 3-3 to not approve the contract. Members Brian Robb, Moeller, and Murdock voted against it and mayor Paul Schreiber, Council Member Ricky Jefferson and Mayor Pro Tem Lois Richardson voted in favor of it. Daniel Vogt was absent.
Despite the raised concerns, council went into closed session around 9:45 p.m. to discuss the contract further and emerged at 11:15 p.m., where Murdock moved to reconsider the contract. The vote to reconsider was 5-1, with Moeller voting against it. The second vote on the police union contract passed 4-2, with Robb and Moeller voting no.
The four-year contract is effective July 1, 2012 through June 30, 2016. The last contract expired last year.
Moeller said she voted against the contract because it contained elements of the hybrid safety model and no raises for four years for police, which she doesn't agree with.
"I appreciate that the union supported and voted for it, however I'm not going to vote for it," Moeller said. "The reason is because the public safety issue is in the contract and many citizens are against the PSO... The fact that there's no raise for for four years for police officers, it's not their fault we have Water Street debt... I don't believe police and fire should be forced to pay for mistakes that were created on this council."
POAM President Robert Peto said the contract needed to be approved in order for the department to become sustainable again. Peto, who was initially reluctant toward the hybrid department, said the union agreed upon it with one critical stipulation.
"Has our workload dropped?" Peto said. "No. Has it increased? Astronomically. We offered to take on a career that we did not choose. We said yes, we showed interest, under one stipulation. I said this from the beginning, I was one of the most reluctanct officers you'll ever see against public safety. The stipulation was that it would not affect anyone under the roof of the fire department right now. If someone new comes in, they can be cross trained and they're not going to know the difference. We worked through that."
Pito said the negotiations have been tough and long, but the union cooperated during the process and made several concessions in an effort to move the city toward financial solvency.
"We are strong as a police officers department," Peto said. "We are not strong enough to carry the weight on our backs of the entire city... We just want to keep the place afloat in light of financial considerations."
The contract states that "the parties agree that the city, at its sole discretion, may create the classification of public safety officer." A major component the city sought to complete was to include the necessary language that would allow the POAM union to incorporate the position of public safety officer into their union.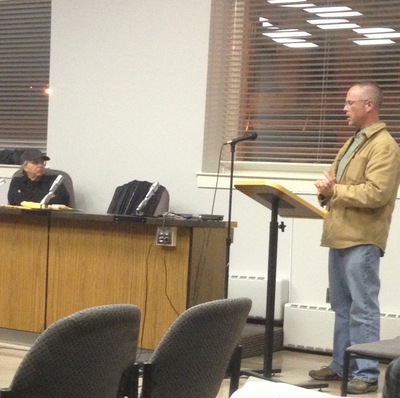 Katrease Stafford | AnnArbor.com
In the event that the city elects to create the classification of a public safety officers, unit members who become PSO's will receive seven percent above the police officer wage scale.
Robb said council needed to take the opportunity to address the city's pension costs.
"This is a bad contract for one because it doesn't deal enough on the pensions," Robb said. "The fact that we're not capping it now, it's a big mistake. This is unbelievably important to us."
Schreiber urged the other council members to reconsider their votes, saying the city needed to act fast in order to maintain service levels.
"We have our police officers and firefighters and they are understaffed and overstressed," Schreiber said. "If we're going to protect our citizens, we have to do something about it. We can't go on the way we have... I think this will move us forward. It's not perfect, but I'm going to support it."
Key elements of the contract for current employees as of July 1, 2012:
The four-year contract allows for no increase in wages for existing employees. The city and union have been in negotiations for more than 10 months.
The 18 current members of the POAM will receive a one-time $500 signing bonus after the contract is ratified by all parties.
The contract addresses the overtime issue within the department. The POAM road patrol works 104 hours of overtime per year. All POAM officers will receive a one-time lump sum payment each April 1st for $1,500 starting April 13. However, the overtime adjustment bonus will not be paid to employees hired after July 1, 2012 until they reach a certain pay classification.
Existing employees will will be allowed to bid up to four weeks of vacation time. Five weeks of vacation time will be restored on Jan. 1, 2015.
Pensions will be kept at a three percent multiplier and employee contribution is at 10 percent
Current employees will receive a maximum pension that is 90 percent of their final average of compensation.
Click below for the proposed benefits for new hires effective July 1, 2012 and for a wage scale of police officers and public safety officers:
Katrease Stafford covers Ypsilanti for AnnArbor.com.Reach her at katreasestafford@annarbor.com or 734-623-2548 and follow her on twitter.