Posted on
Tue, Oct 25, 2011 : 4:13 p.m.
Ypsilanti City Manager Ed Koryzno stepping down for new role with state treasury office
By Tom Perkins
Ypsilanti City Manager Ed Koryzno will advise financially stressed communities to help them avoid takeover by an emergency manager in his new position at the Michigan Department of Treasury.
He announced at Oct. 18's regular council meeting his plans for retiring from the city after 15 years. Koryzno said he will not be an emergency manager.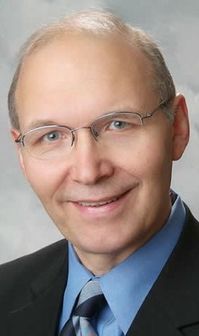 Per his contract, Koryzno is required to give the city 90 days notice, and his last day will be January 20, 2012.
Koryzno accepted a two-year contract extension in March and said at the time that he intended to stay in Ypsilanti to help see it through a rough financial time. On Oct. 18, he said the opportunity to work with the state presented itself after he signed the extension and added that the city's financial picture had nothing to do with his departure.
"I had an opportunity to take a job with the state that I think would be challenging and still allow me to stay in touch with local governments," he said.
Ypsilanti is projecting a $10.69 million budget shortfall in 2017, and many have raised fears of a state emergency manager takeover. Koryzno said it wouldn't be impossible for him to end up working with Ypsilanti down the road.
Council members thanked Koryzno for his work and service after the announcement.
"He has been the glue that held Ypsilanti together," Mayor Paul Schreiber said. "He has dealt with not only the current council but councils we've had previously, and his style is understated but strong."
Schreiber praised Koryzno for ensuring each council member had an equal voice, which Schreiber said is how Ypsilanti's governing arrangement is supposed to work. He said Koryzno has been particularly effective in working with council on the budget and insisting that all of council be a part of the process, not just a sub-committee.
"He's been the consummate professional for Ypsilanti," Schreiber said.
Schreiber also noted that Koryzno has mentored employees who are now city managers in three cities in the state.
Most recently, former assistant City Manager April McGrath accepted a position as Ferndale's city manager. But with her and Koryzno's departure, city staff will deal with its projected $10.69 million deficit with at least two new faces in its leadership.
Officials have been discussing whether the city should pursue an income tax or a millage to fund the debt payments for the Water Street property purchases. The city faces $30 million in Water Street debt and must make payments that will soon grow to $1.3 million annually.
Responding to Koryzno's critics, Schreiber said he thought Koryzno was unfairly blamed for Water Street. He said Koryzno made the proposal in 2000 when real estate values were shooting up, and council ultimately voted.
"So it was a council decision," Schreiber said.
There was no discussion on how the city would seek a replacement, though Schreiber said last week that he thought the city may hire an interim replacement who had no interest in permanently filling the position. He said the council would then have to decide whether it wanted to hire a search agency and develop a timeline.