Posted on
Fri, Jun 7, 2013 : 2:48 p.m.
Woman testifies against ex-boyfriend in kidnapping case: 'I was kicking, fighting and scratching'
By John Counts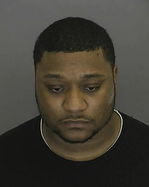 Courtesy of YPD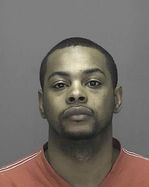 Raymond March
Facebook photo
A 25-year-old Ypsilanti woman testified Tuesday about the harrowing six hours she spent as a hostage in an apartment after being abducted by her ex-boyfriend and another man last month.
Farrah Cook, 25, took the stand to testify against 27-year-old Jeremy Abston, the father of her three children, during a preliminary examination in the 14A-1 District Court. After listening to testimony from Cook and a woman who was in the apartment when Cook escaped, Judge Joseph F. Burke ultimately bound the case over to circuit court where Abston will appear for a pretrial hearing July 17.
Cook's testimony detailed how she was grabbed by a man she didn't know, dragged into the backseat of an unfamiliar Pontiac Bonneville and held against her will inside an Ypsilanti Township apartment where at one point Abston held a pair of scissors over her heart while she spoke on the phone to her mother.
The abduction
Cook testified she was leaving for work around 5:30 a.m. May 6 when she saw a man she didn't know in the parking lot of Hamilton Crossing in Ypsilanti. She had recently moved there to be near her mother after breaking up with Abston, whose last known address was in Ann Arbor, in December 2012. The man was near a vehicle parked two or three spots away from hers, she said.
Police say that man was Belleville resident Raymond March, 21, who also has been arrested and charged in the case. March waived his preliminary examination May 21.
"I remember being nervous," Cook said of what she felt when she saw the man. "He attacked me. He was telling me to shut up and get in the car. I didn't understand what was going on. I was basically being thrown into the car like a rag doll."
As the man was forcing her into the backseat of the car, Cook said she saw Abston sitting in the backseat. He grabbed her ankles and pulled her inside the car so roughly that one of them was sprained, Cook testified.
"I was kicking, fighting and scratching," she said.
She started screaming Abston's name, which infuriated him, Cook said. He told her he was going to have to kill her because she was yelling his name and possibly identifying him, she testified.
During cross-examination, Cook said she did feel a little better when it turned out to be Abston in the backseat, which meant that strangers weren't abducting her.
The apartment
Cook testified that March and Abston drove her to The Villas, an apartment complex off Golfside Road in Ypsilanti Township. She had lost one of her shoes and was limping.
"I couldn't run," she testified, because of the ankle injury.
The two men led her to an apartment where she had never been before. She said Abston knocked and a boy she didn't know let them in. They entered the darkened apartment, where Abston made her sit on a couch.
Shortly after they arrived, March and Abston were listening to a police scanner application on a smartphone when they heard police were already looking for their vehicle.
March panicked and left, and didn't come back, Cook said.
"Jeremy was nervous," Cook said. "He got to pacing back and forth."
Tedium and terror
The six or seven hours that followed were filled with tedium and terror, Cook's testimony suggested. Throughout the day, Abston played movies on a DVD player. Cooks said she didn't remember what the titles were because she was too afraid to watch them.
Abston seemed conflicted about what he was doing, Cook testified.
"In his mind there was a switch," she said.
He would alternate between asking her for advice about what he should do to holding a pair of scissors pointed at her chest while Cook spoke to her mother on her cellphone.
"He told me to tell her that it was a joke and that I was on my way to work," she said. "The scissors were on me. The sharp end."
Cook said she attempted earning Abston's trust throughout the ordeal, telling him that it would be a good idea to take apart her cellphone in case police could track it. Abston followed the advice and disassembled her phone.
When cross-examined by Erika Julien, Abston's court-appointed attorney, Cook said she was employing trust-building tactics to get Abston on her side so he would eventually let her go unharmed.
"I was telling him to let me go," she said. "It could have been an ugly situation."
Abston, however, kept flip-flopping back and forth, she said. During cross-examination, Julien asked Cook why she didn't scream or say anything to the other people in the apartment.
"I didn't want to get Jeremy in trouble," Cook said, breaking down and crying on the stand.
Abston, who she dated for four years before breaking up in the winter, sat quietly at the defense table with an expressionless downcast face throughout most of the testimony, including when Cook took a moment to wipe the tears from her eyes.
The escape
Abston and Cook weren't the only people in the apartment from roughly 6 a.m. to 1 p.m. Cook testified that she saw two children and a middle-aged man and woman coming and going throughout the day. Testimony did not make it clear how Abston knew the people.
Cook said the woman was leaving the apartment to go grocery shopping with the two children while she and Abston argued. The woman told Abston and Cook they had to leave or she was going to call the police.
Abston told the woman — Edlise Gulley, who later testified against him — that Cook was the mother of her children and that she owed him money, which is why they were fighting, Cook said.
Abston then grabbed Gulley's phone so she wouldn't call police, causing the three of them to get into an altercation. Gulley said she grabbed a butter knife to defend herself. Meanwhile, Cook was using the opportunity to try to run out an open door.
"There was a whole lot of pushing and shoving going on," Gulley said.
Abston caught Cook as she tried running through the door, according to testimony.
"He ripped my jacket," Cook said.
She finally made it out the door, however, and ran to another building in the complex and called police.
Aftermath
The two suspects were eventually tracked down and arrested. March was captured a few days later on May 10 at a residence in Inkster. He is charged with unlawful imprisonment, conspiracy to commit unlawful imprisonment and interfering with the reporting of a crime and aggravated assault for his alleged involvement in Cook's abduction.
Abston was arrested May 23 at a residence in Detroit. He is charged with unlawful imprisonment, conspiracy to commit unlawful imprisonment, interfering with the reporting of a crime, assault with a dangerous weapon, larceny in a building, three charges of interfering with electronic communications, aggravated domestic violence, assault and battery and malicious destruction of property worth less than $200.
Abston is being held at the Washtenaw County Jail on a $250,000 cash bond.
March continues to be held in the jail on a $250,00 cash bond and is due back in court June 13.
John Counts covers cops and courts for AnnArbor.com. He can be reached at johncounts@annarbor.com or you can follow him on Twitter.