Posted on
Sun, Apr 7, 2013 : 6:01 a.m.
Ypsilanti and Milan highlight 2013 All-Washtenaw County Boys Basketball Dream Team
By Kyle Austin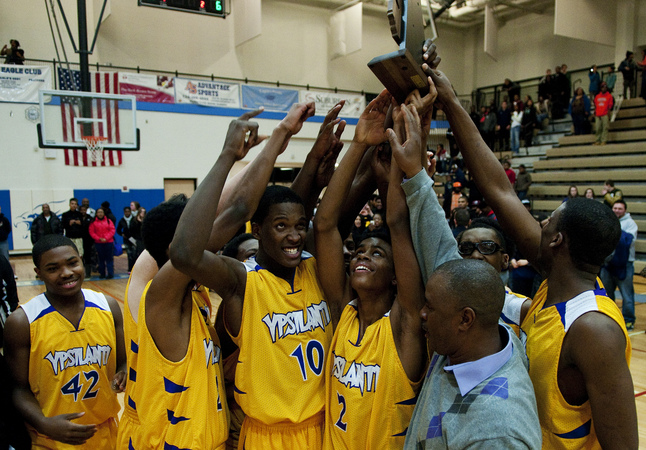 Daniel Brenner | AnnArbor.com
Related:
In the end, two Washtenaw County boys basketball teams stood above the rest, as Ypsilanti and Milan captured district titles.
And they didn't get there without some standout players.
The Phoenix and Big Reds are both well represented in our 2013 AnnArbor.com All-Washtenaw County Boys Basketball teams.
Milan has a pair of dream teamers, including C.J. Turnage, our 2013 Washtenaw County Boys Basketball Player of the Year. Ypsilanti has one dream team player and a dream team coach, plus one member of the Class A first team.
In all, we've selected five dream teamers from all classes, five Class A first team players and five Class B-C-D first team players, plus honorable mentions.
DREAM TEAM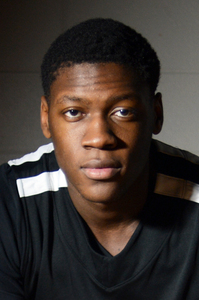 C.J. Turnage
Forward, Milan
He's listed as a guard, but Turnage can play all over the floor, and his versatility made him plenty difficult to guard. Turnage picked up his offensive game as a senior, shooting 71 percent from the floor while averaging 19.1 points per game, 3.9 assists per game, 7.9 rebounds per game and 2.9 steals per game. He was the biggest reason for his team going 22-2 on the season and getting to a regional title game afterupsetting Jackson Lamb and Temperance Bedford in the Class A district championship. Milan is 40-5 over the last two seasons. Associated Press Class A All-State honorable mention.
Turnage is the 2013 AnnArbor.com Washtenaw County Player of the Year.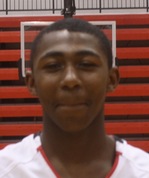 Latin Davis
Guard, Milan
As a sophomore true point guard on a team that finished the year 22-2, Davis shot better than 50 percent from the field in averaging 13.9 points per game, and added 4.4 assists per game. This is despite only playing in the fourth quarter of five games. Some of Davis' biggest games came in the playoffs, as he scored 25 points in the Big Reds' district title win over Temperance Bedford and 22 in the regional finals against eventual state champion Romulus.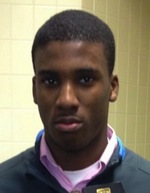 Lavonte Davis
Forward, Ypsilanti
Stats don't do Davis justice -- he was one of five Phoenix players to average in double figures during Southeastern Conference play -- but Davis was one of the biggest reasons Ypsilanti got to within a game of the Breslin Center. Davis averaged 9.05 points, 11.3 rebounds, 3.2 blocks during the regular season and 6.2 points, 10.4 rebounds and 2.4 blocks per game in the postseason. The Northwood-bound senior provided strong leadership to a young team that improved considerably throughout the year.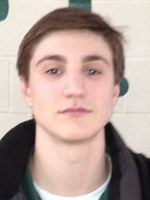 Jason Houle
Forward, Father Gabriel Richard
Houle averaged more than 22 points per game to lead Washtenaw County in scoring Father Gabriel Richard's new up-tempo system. A large chunk of that came from behind the 3-point arc as Houle averaged more than three 3-pointers per game, and shot 40 percent from deep. But he also showed an ability on the inside, grabbing 6.8 rebounds per game to lead his team.
Jibreel Hussein
Forward, Pioneer
Hussein averaged 15 points per game, shooting 41 percent from the field. He also recorded more than three steals per game, as Pioneer went 15-4 in the regular season -- including a win over Class A runner-up Detroit Southeastern. And he showed the propensity to make the big play. Against Skyline in late January, he hit a 3 with seconds left that sent his team to the win. Against first-place Bedford the next month, he recorded a game-sealing steal on an inbound play.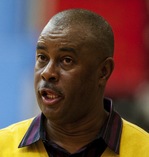 Steve Brooks
Coach, Ypsilanti
Last year was supposed to be the year of the Phoenix, with a squad featuring six seniors, five of which would go on to play college basketball. After a disappointing district loss, Ypsilanti started just two seniors this year, and one freshman. That group came together as the season went on, and swept Pioneer, Skyline and Huron in districts before winning its first regional title since 1981 and nearly knocking off Saginaw High in the state quarterfinals.
CLASS A FIRST TEAM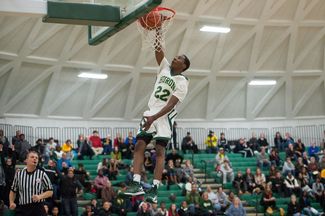 Xavier Cochran, guard, Huron: The lone River Rat to start every game, Cochran averaged 12.6 points, including 25 against Ypsilanti in a district title game and 22 against Detroit Southeastern.
Reece Dils, guard, Saline: Perhaps the area's best pure shooter, Dils was the fourth-leading scorer in Washtenaw County at 16.8 points per game.
Jaylen Johnson, forward, Ypsilanti: The 6-foot-9 junior improved as the year went on, culminating in a dominating district performance where he averaged 19.7 points and 15.3 rebounds in three games.
Derek Seidl, forward, Dexter: Seidl paced Dexter with 12.6 points and six boards per game while shooting 50 percent from the field.
Ethan Spencer, forward, Pioneer: A unanimous All SEC Rec selection, Spencer stuffed the stat sheet with 9.4 points, 5.7 rebounds, 3.4 assists and, 1.6 steals while leading his team in assists from the center position.
Coach: Josh Tropea, Milan: Tropea led the Big Reds to a 22-3 season, following an 18-2 season the year before for back-to-back Huron League titles. And after running through the Huron League, his team captured its first Class A district title with a win over Temperance Bedford.


CLASS B-C-D FIRST TEAM
Daquanta Brown, guard, Willow Run:
Brown averaged 15.7 points per game, and took off during league play by notching 20 points or more in four of six games.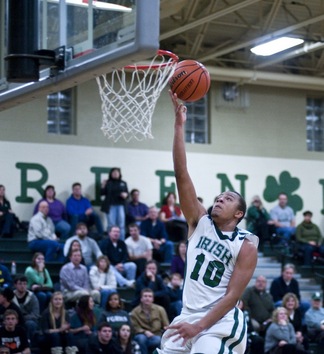 Kamari Davis, guard, Father Gabriel Richard: Davis was good for 15.4 points per game, plus 5.9 rebounds and three assists in the high-flying FGR offense.
Luke Hollandsworth, forward, Chelsea: Hollandsworth proved a bright spot for the Bulldogs, putting up 12.5 points and six rebounds per game to earn first-team All-SEC White honors.
Adrian Harrison, guard, Arbor Prep: As a freshman on a second-year team, Harrison averaged 13 points, four assists and 2.6 steals per game.
Andrew Khouri, guard, Greenhills: The Gryphons senior narrowly missed out on the county scoring title, but still averaged 21.4 points per game while shooting 40 percent from 3.
Coach: Tim Cain, Willow Run: In his first year coaching a program in its final year, Cain decided halfway through the year that his team needed a reboot. So he took away their jerseys and made them try out again. The Flyers went 8-2 after that and and finished the year 10-11.


HONORABLE MENTION
Corey Allen, Ypsilanti
Peter Bakker-Arkema, Skyline
Nasheed Bass, Huron
Mathias Donat, Washtenaw Christian
Michael Hendrickson, Saline
Janeau Joubert, Ypsilanti
Jake Korican, Manchester
Sherrod Motley-Dismuke, Lincoln
Tevis Robinson, Pioneer
Max Recknagel, Saline
Demetrius Sims, Huron
Koji Vroom, Rudolf Steiner
Marquis Wesley, Skyline
Aedan York, Pioneer
FINAL AREA RANKINGS
Ypsilanti (20-5)
Milan (22-2)
Pioneer (15-5)
Huron (14-6).
Skyline (10-10)
Saline (9-11)
Dexter (11-9)
Lincoln (8-13)
Greenhills (19-2)
Father Gabriel Richard (9-13)
Willow Run (10-11)
Arbor Prep (7-12)
Chelsea (3-17)
Washtenaw Christian (12-9)
Rudolf Steiner (11-10)
Whitmore Lake (6-15)
Calvary Christian (3-18)
Manchester (1-20)
Kyle Austin covers sports for AnnArbor.com. He can be reached at kyleaustin@annarbor.com or 734-623-2535. Follow him on Twitter @KAustin_AA.