Posted on
Sun, Apr 7, 2013 : 6:01 a.m.
State finalists aplenty on 2013 All-Washtenaw County Girls Basketball Dream Team
By Pete Cunningham
Daniel Brenner | AnnArbor.com
Related:
Dream Team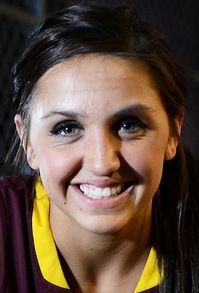 McKenna Erkfritz
Forward, Manchester
A 6-1 senior, Erkfritz was the grease that kept Manchester's machine going all the way to the Class C state championship. Many players in the state had better statistics than Erkfritz's 15.4 points, 7.4 rebounds, 2.8 steals and two blocks per game, but with a pair of teammates also averaging in double digits scoring, she was happy to spread the wealth. The only statistic that mattered to Erkfritz was wins and losses and Manchester finished 27-1, its only blemish coming to Class A semifinalist Dexter. That's not to say Erkfritz's stats weren't impressive. A four-year starter, she finishes her career at Manchester as the all-time leader in 12 statistical categories: Points in a game (37), season (430) and career (1,328); 2-point field goals in a game (12), season (162) and career (502); free throws made in a season (162) and career (308); rebounds in a game (22), season (251) and career (839); and blocks in season (69). Associated Press Class C All-State honorable mention, First team All-Cascades Conference and AnnArbor.com Washtenaw County Player of the Year. Erkfritz will attend Northwood University.
Ariel Bethea
Forward, Ann Arbor Huron
The 5-9 sophomore is a mix between a traditional guard and wing with the speed and quickness of a guard and strength and post moves of a forward. Huron coach Steve Vinson calls her "explosive" on offense she has the ability to take over games on defense. The versatility boded well for 17-6 Huron, who used her at three different positions throughout the season. She averaged 10.1 points, 3.7 rebounds, 1.1 assists and 2.5 steals per game and shot 45.6 percent from the field. Against Skyline, she scored a season-high 26 points. According to Vinson several Division 1 programs are interested in Bethea.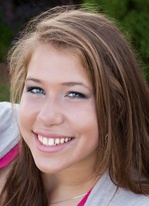 Jackie Oestreich
Forward, Ann Arbor Greenhills
The 6-2 senior center was the focal point for her team's offense and defense and as a result was often double and triple teamed, but that didn't keep Oestreich from putting up ridiculous numbers. Oestreich averaged a Washtenaw County high 24.5 points, 14.5 rebounds and 2.9 steals per game for the 11-8 Gryphons. The senior forward scored double digits in every game of the season. She topped 30 points on five occasions, including a season-high 42 points against Novi Franklin Road Christian. For the year she scored more the half of her team's points. She was named a First team Associated Press Class C All-State selection and Michigan Independent Athletic Conference MVP. Oestreich will attend Lake Superior State University on a volleyball scholarship.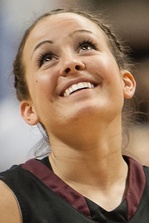 Makenzie Svihra
Guard, Dexter
A 5-3 senior, Svihra ran the point for Dexter as it went all the way to the Class A state semifinals, winning district, regional and Southeastern Conference White Division championships along the way. Svihra averaged 7.9 points per game, but on a team that only scored 44 per game - 32.4 from the district finals on - her role can't simply be defined by gaudy offensive numbers. "Makenzie Svihra was instrumental in our run to the Breslin Center," said Dexter coach Mike Bavineau. "She was our main ball-handler and helped orchestrate our team. She faced constant pressure and always was able to deliver in the clutch."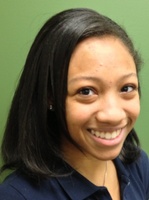 Zakiya Wells
Guard, Ypsilanti Arbor Preparatory Academy
A 5-6 sophomore, Wells led a young Arbor Prep team with only eight players and no senior to a 17-5 record. Wells averaged 13.4 points per game, a slight dip from her freshman year as a result of getting more players involved in the offense, including All-State freshman teammate Nastassja Chambers. She also averaged five assists, four rebounds, and four steals per game, and led the team in scoring, assists, steals and free throws. Wells' speed and quickness made her dangerous on both ends of the court with a remarkable ability to create turnovers and get to the hoop. First team Associated Press Class C All-State selection.

Cori Kastel
Coach, Manchester
Kastel led Manchester to a 27-1 record with its only loss coming to Class A semifinalist Dexter. Manchester won the Class C state championship, the first team state championship in school history.
Class A First Team

Desiree Cougill, center, Ann Arbor Pioneer: Averaged 14.8 points, 10 rebounds, two rebounds and two blocked shots per game.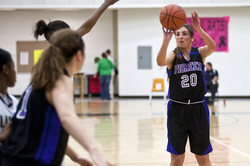 Caitlin Ellis, forward, Saline:
Averaged a double double for the season with 10.4 points and 10.2 rebounds per game.
Jennifer Fichera, guard, Ann Arbor Pioneer: Had 12.7 points, nine rebounds, four steals and three assists.

Micah Robinson, guard, Ann Arbor Huron: The junior averaged 6.1 points, 2.8 rebounds, 3.2 assists, and 2.1 steals and had the ability to get to the hoop when the River Race ats were divorced.

Dominique Foley, guard, Ypsilanti Lincoln:Averaged 12 points and three assists and led Lincoln to it's best season in school history with 20 win.

Mike Bavineau, coach, Dexter: Led Dexter all the way to the Class A state semifinals.
Class B-C-D First Team
Jessie Manders, guard, Manchester:
Averaged 10 points, 4.8 rebounds, 2.1 assists and 2.9 steals per game for the state champion Dutch.
Taylor Manders, guard, Manchester:
Averaged 13.9 points, 4.6 rebounds, 3.3 assists and 3.1 steals per game for state championship team.
Karlee Morris, forward, Ypsilanti Arbor Preparatory Academy:
Average nine points and nine rebounds for the state ranked Gators.
Grace Sauers, guard, Chelsea:
Averaged 11 points, 2.8 assists and 1.5 steals for the district champs.
Riley Singleton, forward Chelsea:
Averaged 12.6 points and 7.9 rebounds for the district champs.
Rod Wells, coach Arbor Prep: Led young, second-year and eight-person team to 16-4 record and a state ranking.
Honorable Mention
Arie Cargor, Ypsilanti Lincoln
Nastassja Chambers, Ypsilanti Arbor Prep
Jesse Coltre, Manchester
Bailey Darwin, Chelsea
Alexis Garner, Ann Arbor Huron
Jasmine Jones, Ypsilanti
Emma Kill, Dexter
Auzhane King, Ann Arbor Huron
Riley McDonald, Dexter
Melissa Needham, Saline
Janae Sims, Ann Arbor Skyline
Anika Sproull, Ann Arbor Rudolf Steiner

FINAL AREA RANKINGS
Dexter (23-4)
Manchester (27-1)
Ann Arbor Huron (17-6)
Saline (14-9)
Chelsea (17-7)
Ypsilanti Arbor Prep (17-5)
Ypsilanti Lincoln (13-8)
Ypsilanti (13-8)
Ann Arbor Pioneer (9-12)
Ann Arbor Skyline (7-14)
Ann Arbor Greenhills (11-8)
Ann Arbor Rudolf Steiner (14-4)
Ypsilanit Willow Run (9-12)
Saline Washtenaw Christian (12-7)
Ann Arbor Father Gabriel Richard (3-16)
Whitmore Lake (3-18)
Milan (2-19)