Posted on
Fri, Oct 28, 2011 : 5:59 a.m.
Culture change will help Michigan football team turn corner, avoid another second-half collapse
By Kyle Meinke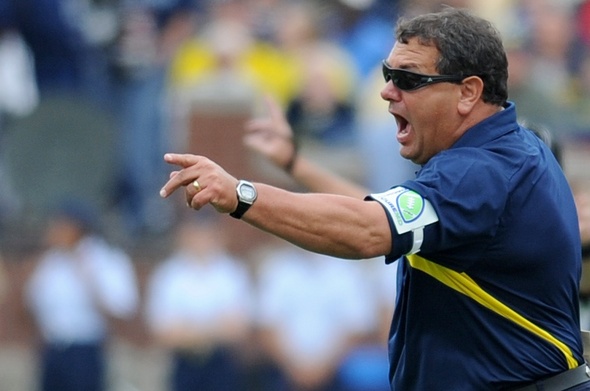 Angela J. Cesere | AnnArbor.com
Moments after concluding a memorable win last year against
Illinois
,
Michigan football
players couldn't help but exhale.
They were bowl eligible for the first time in three years.
"I feel like a weight has been lifted off of our shoulders," then-sophomore Craig Roh told reporters.
My, how times have changed.
This Michigan team earned its sixth win against Northwestern three weeks ago and qualified for its second consecutive bowl. Yet, the benchmark was greeted with little fanfare.
There were no Gatorade baths. No chest-puffing in the media.
Why?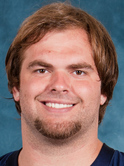 "If you focus on becoming bowl-eligible, you focus on winning six games, and that's not the Michigan standard," senior defensive lineman
Ryan Van Bergen
said this week. "Winning six games is a failure of a season by anybody's standards that played here, went here or coached here.
"We're focused on a Big Ten championship. We're focused on BCS bowl games."
As the No. 17 Wolverines (6-1, 2-1) prepare to face Purdue (4-3, 2-1) at noon Saturday on ESPN2, it is difficult to avoid parallels to the collapses of the past two seasons. They were 9-0 entering matchups against Michigan State, but lost those games and finished a combined 3-13.
Michigan was 6-0 this year before suffering its first loss to the Spartans.
But there are several indicators that suggest the Wolverines will not flounder this year. Some are obvious, such as their improved defense. Others are more subtle, such as the changing culture of this program.
The players' reaction to bowl eligibility is a good example.
That's not an indictment of the goals set by former coach Rich Rodriguez. He certainly wanted what his players, fans and school wanted, which were championships. But he was slowed by a three-win debut in 2008, which snapped Michigan's NCAA-best 33-year bowl run and exasperated those in and around the program.
"That kind of sent a panic wave through Michigan alums," Van Bergen said.
So, when Michigan made a bowl last year after a two-year absence, players -- and coaches and administrators -- celebrated.
"(Bowl eligibility) was something kind of hyped up the previous two years -- 'Are they going to make a bowl game, are they going to be bowl-eligible?' -- because we broke that streak three years ago," Van Bergen said.
Not anymore, though.
That falls on Brady Hoke, for whom "not good enough" is a well-worn locution. And bowl eligibly simply isn't good enough for him.
Hoke has made it clear since arriving here in January: He expects to compete for a Big Ten championship every year, including this one.
In that regard, the fact there wasn't a single bowl-related question or comment after his team qualified for one against Northwestern seems fitting. After all, six-win teams don't win league titles.
Juxtaposed against the reaction to bowl eligibility last year, though, the silence is stark.
During a season in which a few big things have made a huge difference, this small one has meant just as much. That attitude and expectation have trickled down to Hoke's players.
"The leadership is different, the attitude is different," Van Bergen said about the culture change this year. "I think the main reason (a losing skid) won't happen is we won't let it happen.
"There's not going to be a crash-and-burn. This one stumble isn't going to lead to this stopping. We're going to keep picking up momentum. We're not going to be stopped from our goals."
Those goals start with a Big Ten championship.
If they miss, at least they'll miss with more than six wins.

PREDICTION

Only one time in 45 years has Purdue beaten the Wolverines at Michigan Stadium. That game, of course, came in these teams' last matchup in the Big House. In 2009, the Boilermakers helped seal Michigan's free fall from a 4-0 start to bowl-less finish with a stunning 38-36 win.
Not this time.
Michigan is coming off an idle week intrepidly warding off the demons of consecutive second-half collapses. It'll go back to what it was doing best: Tackling well and running free.
Michigan 35, Purdue 24
Kyle Meinke covers Michigan football for AnnArbor.com. He can be reached at 734-623-2588, by email at kylemeinke@annarbor.com and followed on Twitter @kmeinke.