Posted on
Wed, Nov 16, 2011 : 5:59 a.m.
Tough love: Defensive coordinator Greg Mattison is molding a thick-skinned Michigan defense
By Nick Baumgardner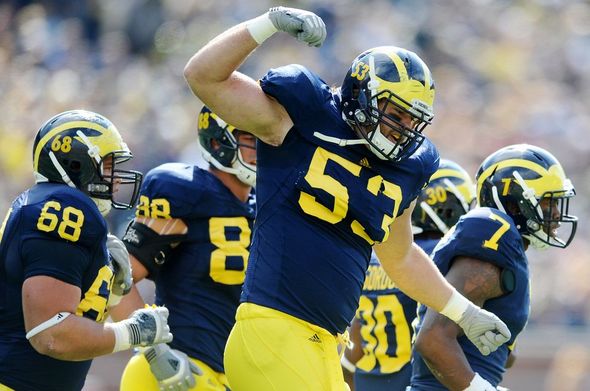 Melanie Maxwell | AnnArbor.com
When Greg Mattison first sat down for a meeting with the Michigan football team's defensive players prior to spring practice, he drew a line in the sand.
You could be a baby rabbit or an armadillo. One group plays, the other watches. There is no in between.
"You can't have skin like a baby rabbit in our room now," Mattison said. "If you do, you won't make it."
During that initial meeting, the first-year Michigan defensive coordinator flashed photos of both a rabbit and an armadillo to drive home a point. One has a soft coat and can't withstand much punishment. The other is known for its armor-like exterior.
Though it took some time, the lesson in mental endurance finally seems to be sinking in.
"That was our first meeting in the spring, he sat us down and said you're going to either have baby rabbit fur or armadillo skin," Michigan junior safety Jordan Kovacs said. "And my first reaction was 'God, this guy's going to get on us. I better have armadillo skin.'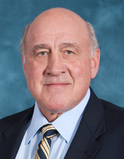 "For a lot of people (adapting to criticism) is pretty tough. That's something I've always been used to, you use the criticism and learn from it."
The once laughed-at unit Mattison inherited in the spring seems to have vanished into thin air.
Under former defensive coordinator Greg Robinson last season, Michigan allowed 35.2 points per game. Under Mattison this year, the Wolverines are yielding 15.2 points per game. Michigan is also allowing 61.5 fewer rush yards per game, 61.3 fewer pass yards per game and five less first downs per contest.
Last season, teams converted third downs at a 43 percent success rate. This year, the number has dropped to 36.84 percent. In the red zone a year ago, opponents succeeded 85.96 percent of the time. Mattison's helped knock that number down by nearly 20 percent.
And following Michigan's defensive dominance in a 31-14 win at Illinois last week, an emotional Mattison finally declared his unit a true "Michigan defense."
The stats and production are telling, but how have they improved so drastically?
Mattison says it's a player's game, and they're the ones on the field making things happen.
THURSDAY LIVE CHAT
Come back to AnnArbor.com at noon Thursday for a live chat with Kyle Meinke. He'll recap the Wolverines' win at Illinois, discuss news that emerged this week and preview the game against Nebraska on Saturday.
The players, though, tell a bit of a different story.
"These coaches have been such a blessing," Michigan junior defensive end Craig Roh said. "Just the keys they give us, the technique and the corrections and criticism, it's all really good.
"I don't like to look at last year, but I just know these (current coaches) are really good."
Earlier this season, Roh said he had an epiphany after Mattison told him his play wasn't good enough. Not only had Roh never heard that from a coach before, but more importantly, he'd never been given a clear explanation of how to get better.
No one hides from criticism in film sessions with Mattison and his defensive staff. Players say if you've made a mistake, you're going to hear about it. You're going to be criticized and then you're going to be singled out as the film rewinds over and over and over again.
But once that process ends, the teaching begins.
"First they rip you, but then they tell you what you did wrong," Kovacs said. "And you know that they have your best interest in mind and they really care about you and they really care about the program.
"It's easy to play for guys that just want you to succeed."
It's also easy to play for coaches with the NFL track record Mattison has.
"This guy was coaching (Baltimore Ravens linebacker) Terrell Suggs," Roh says. "If he coached Terrell Suggs, I should probably listen to (what he has to say)."
Mattison says the tough-skinned mantra doesn't start with him. It comes from first-year head coach Brady Hoke.
As quick as the coaching staff is to bluntly point out a player's mistake in order to fix the problem, Hoke's just as fast to correct his staff in similar situations.
"It's never personal, but I don't care if you're a four-year starter and All-American, the bottom line is, if we see (a mistake) on film it's going to be corrected and it's going to be addressed," Mattison says. "And Brady does it with the coaches. You better not have a skin like a baby rabbit around him, because he'll tell you if you didn't do a good job.
"But that's all you ever want when you're working. To be told what you can do to be better. That's the way it is."
Mattison says players and coaches now have a simple understanding when it comes to handing out criticism. It's never personal, and it's always done in an effort to help the team and the program move forward.
No coddling. No secrets. No excuses. No rabbit fur.
Just a bunch of armadillos figuring each other out, and turning a once porous defense into a true Michigan unit.
"If you're going to be on this defense, you've got to have tough skin," Roh said. "I didn't know what that meant at first, but I've learned slowly."
Nick Baumgardner covers Michigan sports for AnnArbor.com. He can be reached at 734-623-2514, by email at nickbaumgardner@annarbor.com and followed on Twitter @nickbaumgardner.