Posted on
Thu, Feb 16, 2012 : 2:52 p.m.
Owner to close Allure Boutique on East Liberty Street after 12 years downtown
By Lizzy Alfs
Editor's note: The photo caption has been changed to correct the date when the store will be closed.
The owner of downtown Ann Arbor's Allure Boutique plans to close his shop on East Liberty Street at the end of April after 12 years of operating a business downtown.
Abraham Hejazi launched 4 Seasons Perfume and Lingerie at 615 E. Liberty St. in 2000. In 2005, he moved 4 Seasons a few storefronts down, and in 2010 he then consolidated that store with the neighboring Allure Boutique.
The boutique's entire inventory — which includes lingerie, clothing, dresses, shoes and accessories — is currently marked 50 percent off.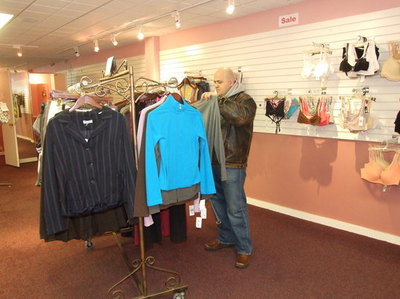 File photo
But the decision to close Allure marks only a temporary break from the retail industry for Hejazi; he plans to open another store in downtown Ann Arbor within the next year.
"I'm coming back, but bigger," he said. "We'll do perfume, lingerie and clothing all in one big store. First, I'm going to take a break."
The next time around, Hejazi said he plans to carry more sizes and a wider range of clothing in an attempt to target customers who aren't just University of Michigan students.
His decision to close Allure comes after the store struggled to get customers in the door — an issue Hejazi began noticing sometime in 2010 and attributes to several factors.
He said many of the prices at Allure were higher than customers were willing to spend, which he plans to adjust at his next retail endeavor.
"I'll carry inexpensive items, be affordable to everybody and still have fashion in it," he said. "Plus we'll carry some expensive items because you have your customers for that."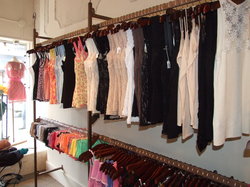 File photo
He added: "A lot of people in Ann Arbor like to support locals, but they don't want to pay top dollar to support locals when they don't have to."
He cited other factors that affected his business, like Borders and Poshh boutique closing, the unstable economy, the decline in retail shopping in downtown Ann Arbor, high rents and the growing popularity of online shopping.
Andrea Graef, owner of former This & That candy store, and Wendy Batiste-Johnson of Poshh boutique cited similar concerns when they closed their East Liberty Street stores last year. A leasing center for the student high-rise Zaragon West and Yoggie's frozen yogurt shop have since signed leases to take over the two spaces. Further down East Liberty Street, Organic Bliss and Sole Sisters both recently closed.
Hejazi estimated he's lost 20 customers a day since Borders closed across the street in September.
"I used to have so many customers in the morning, especially moms and kids who had just gone to Borders," he said. "We don't have this anymore."
When customers do come inside the boutique, he said many will try on clothes and then go find the cheapest price online, something Hejazi said he doesn't blame people for doing.
Due to the loss in foot traffic on East Liberty, Hejazi said he plans to avoid the street in favor of State Street or Main Street when looking for another retail space.
As he continues to sell off his remaining merchandise and prepare to close in April, Hejazi has one last message for his customers at Allure: "I love my customers. I will really miss them."
Mike Giraud and Randy Maas of Swisher Commercial are listing the Allure space for lease. Giraud said he's already had "significant interest" from a variety of users, including food, retail and service.
"It will not take long to find a tenant for the space," he said. "The State Street and Liberty Street area continues to be strong as far as interest in all sorts of commercial users."
Lizzy Alfs is a business reporter for AnnArbor.com. Reach her at 734-623-2584 or email her at lizzyalfs@annarbor.com. Follow her on Twitter at http://twitter.com/lizzyalfs.