Posted on
Tue, Aug 20, 2013 : 5:55 a.m.
Startup Roundup: AlertWatch wins patent; 5 companies receive $50K loans
By Ben Freed
It was a busy Monday for some of Ann Arbor's smaller innovative companies.
AlertWatch, housed in the North Campus Research Complex Venture Accellerator, announced that it has received a United States patent for its patient monitoring software system.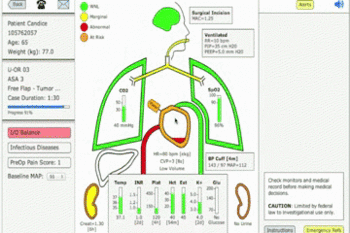 Courtesy AlertWatch Website
"With so much innovation occurring in the healthcare monitoring space, a strong portfolio of intellectual property is a great asset," CEO
Justin Adams
said in a statement. "Our firm is fortunate to have a founding team that is literally creating the future of patient monitoring."
AlertWatch announced earlier this year that it raised $1 million in venture funding, including $250,000 from the Michigan Pre-Seed Capital Fund.
The Pre-Seed Capital Fund, managed by Ann Arbor SPARK, also makes micro-loans to early stage companies, and announced loans of $50,000 each to four Ann Arbor businesses on Monday.
"The Michigan Microloan Fund Program is an exceptional tool for helping businesses bridge the gap between start-up and commercialization," Joe Licavoli, Ann Arbor SPARK's manager of capital programs, said in a statement.
"We are seeing an increasing number of companies that have been incubated in Michigan and have been steadily growing here ready to tackle the challenge of bringing a product to market."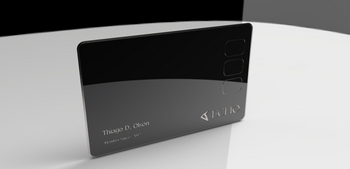 Courtesy Protean
Courtesy AlertWatch Website
The $50,000 loans were made to the following companies:
Daniel Johnson founded ExoDynamics while completing his Ph.D. at the University of Michigan. The company is creating a unique back brace to assist physicians during performing surgeries. The company came in third place in the emerging businesses category at the Great Lakes Entrepreneurs Quest Competition and won $15,000 for a second place finish in the Michigan Business Challenge in Februrary.
Also based in Ann Arbor, solartonic is a startup company developing outdoor energy efficient lighting applications with a plan to extend beyond "panel on frame" installations. The company is commercializing a line of fully integrated solar products.
Interleaved Magnetic Products is also focusing on energy efficiency, developing a new magnetic driven motor. The company's first commercialized product will be a personal audio loud speaker that is currently in development.
Protean Payment was founded by Vanderbilt University graduates who brought their idea for a digitized credit card to Michigan. Last year, the company won $25,000 at the Accelerate Michigan competition.

In June, Protean added Detroit Labs co-founder Henry Balanon as its chief technical officer. The company is planning to add more funding through a formal seed round later this year.

An additional $50,000 loan was furnished to Reconsider. The Ypsilanti based company is commercializing its services as an information and connectivity hub that encourages investing in local companies. The Eastern Washtenaw Microloan Fund Program provided the funding for Reconsider's loan.
Ben Freed covers business for AnnArbor.com. You can sign up here to receive Business Review updates every week. Get in touch with Ben at 734-623-2528 or email him at benfreed@annarbor.com. Follow him on twitter @BFreedinA2