Posted on
Sat, Sep 1, 2012 : 5:59 a.m.
Michigan Memories: University of Michigan student housing a century ago
By Kellie Woodhouse
This week 560 University of Michigan students moved into Alice Lloyd Hall, replete with 45 different types of chairs, several flat screen televisions, state-of-the-art community and meeting rooms and furnishings that four-star hotels would envy.
The price tag of Alice Lloyd's yearlong renovation, which finished this summer, was $56 million.
This year, 860-bed East Quadrangle is following in Alice Lloyd's footsteps with a $116 million renovation that will finish during summer 2013.
But what did college dormitories look like nearly 100 years ago? AnnArbor.com takes a look at U-M dormitories built between 1914 and 1967 to see how Wolverines of the past lived while on campus.
U-M Bentley Historical Library
Pictured above in 1919, five years after it opened, the Martha Cook building is one of the oldest U-M dormitories. The building was designed by the same firm that designed the the Law Quadrangle in the 1920s. The gothic-style dorm cost $260,000 to build and is one of three all-female residence halls remaining on campus, according to U-M archives.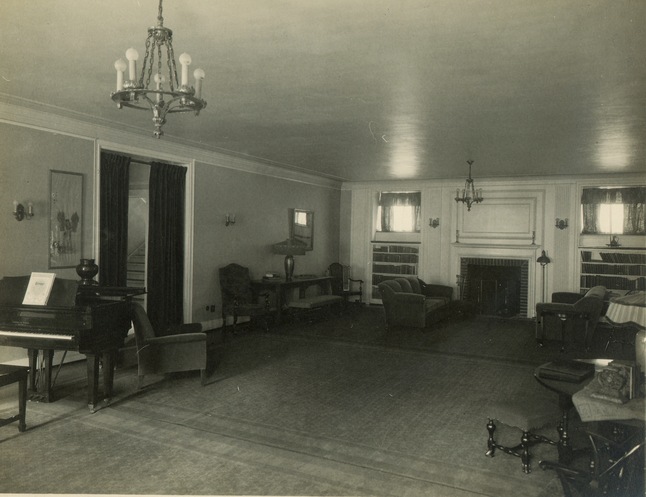 U-M Bentley Historical Library
A living room in Betsy Barbour Hall is pictured above after the residence hall was built in 1920 at a cost of $168,000 for the building and $42,000 for the furnishings, according to archives. Construction of the all-female dormitory took nine years to complete. Former regent Levi L. Barbour donated $100,000 toward the hall, which housed roughly 80 students, archives state.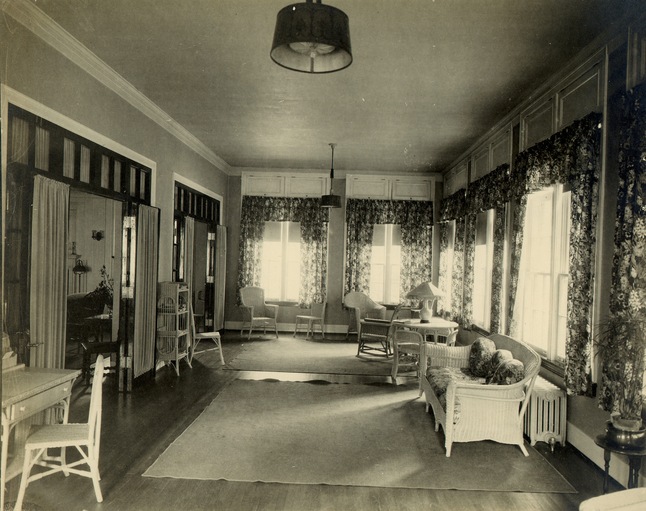 U-M Bentley Historical Library
A sunroom in Betsy Barbour hall, pictured here sometime between 1920 and 1947. The 120-bed residence hall remains open to females only.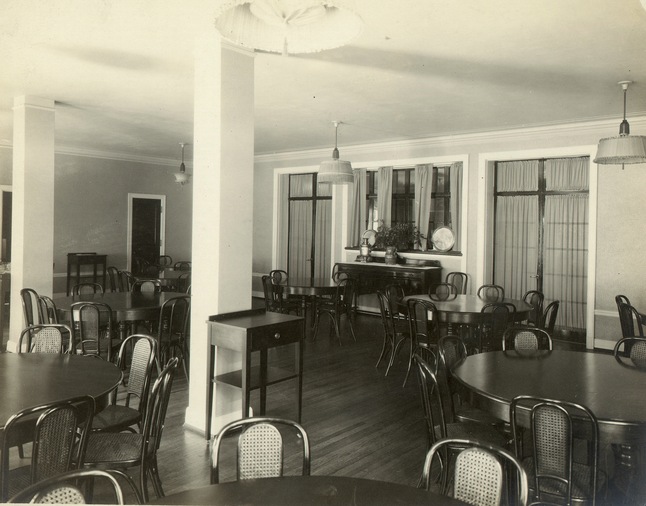 U-M Bentley Historical Library
The dining hall in Betsy Barbour, pictured here sometime between 1920 and 1947.
U-M Bentley Historical Library
In this photo (exact date unknown) South Quadrangle, which opened in 1951, is under construction. South Quad has a capacity to house 1180 residents and is one of U-M's largest residence halls.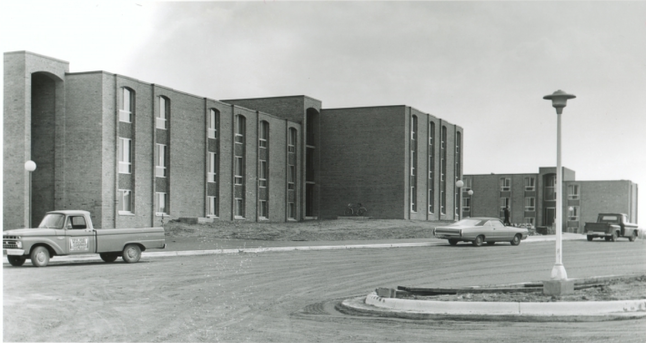 U-M Bentley Historical Library
Vera Baits II is pictured here shortly after it was built in 1967. Its sister dorm, Baits I, was closed last year after it was condemned as unfit by university housing. The 570-bed Baits II is located on North Campus. Baits II received a $12 million renovation this summer.
Kellie Woodhouse covers higher education for AnnArbor.com. Reach her at kelliewoodhouse@annarbor.com or 734-623-4602 and follow her on twitter.