Posted on
Mon, Sep 3, 2012 : 5:57 a.m.
Albert Howard so far running a quiet campaign to unseat Ann Arbor Mayor John Hieftje
By Ryan J. Stanton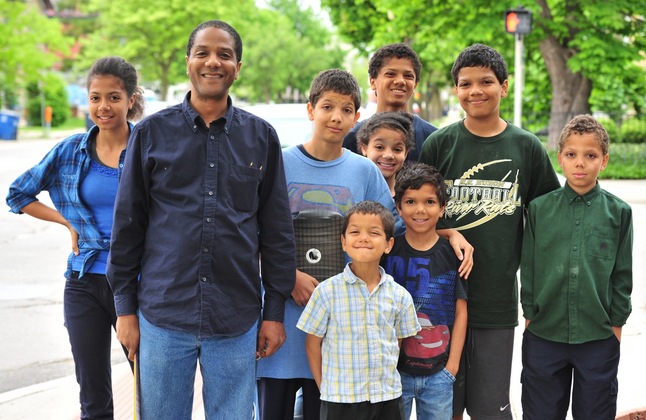 Ryan J. Stanton | AnnArbor.com
After seeing his allies
lose majority control of the Ann Arbor City Council
in the August primary, Mayor
John Hieftje
faces his own re-election test in November.
To stay in office, he must defend his seat in the Nov. 6 general election against Independent challenger Albert Howard, a long-shot candidate by most accounts.
Howard so far hasn't articulated his platform, but he has taken a few shots at Hieftje on his Facebook and Twitter accounts. He declined interview requests from AnnArbor.com and at least one other media outlet, saying he's only willing to respond to questions via email during the campaign.
"I will articulate my campaign platform/issues at the first public debate with Mr. John Hieftje," Howard wrote in an email to AnnArbor.com on Tuesday. "Official statements will be made via AlbertHoward.org, twitter.com/AlbertHowardUSA and facebook.com/AlbertHowardForAnnArborMayor2012. Email press interviews only after first debate."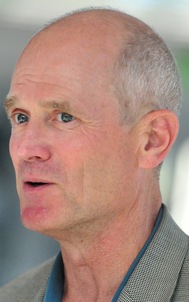 Hieftje said he'll be curious to find out why his opponent is running and his positions on issues.
"Every candidate has their own strategy," he said in response to his opponent declining to do candid interviews. "I'll continue to be available to anyone who wants to talk to me."
Hieftje, a Democrat, said if Ann Arbor voters give him another two-year term, he'll continue on the path he's been on since becoming mayor in 2000.
"I'll continue to focus on good government, fiscal responsibility, solid service delivery, environmental issues and looking into the future and trying to position the city well for the next 10 to 20 years," he said. "And I want to continue to work to get the city through the bad times without a tax increase, understanding there was a small increase for sidewalks and there is an art millage on the ballot now."
Howard recently launched a campaign website at AlbertHoward.org, but the "issues" section is light on substance at the moment. It features only an animated graphic image of a man wearing a hard hat and shoveling dirt, with the caption "under construction" underneath.
In a welcome message on his homepage, Howard explains that an "Angel of the Lord" instructed him to run for president of the United States against Hillary Clinton in 2008. The rest of the website includes mostly family photos of Howard and his wife and their eight children.
Howard, a conservative Republican pastor, runs a website where he's known for making religious prophecies. He's a lifelong Ann Arbor resident and 1984 graduate of Huron High School.
Hieftje, a former real estate professional, has proven himself popular among Ann Arbor voters in past elections. He was last re-elected in November 2010, pulling 82 percent of the vote compared with Independent challenger Steve Bean's 17.6 percent.
He also fended off Democratic challenger Patricia Lesko in the primary two years ago with 83.9 percent of the vote compared with Lesko's 15.6 percent.
But he has seen his political allies, who once held a strong majority on council, drop off over the past few years. In 2009, Stephen Kunselman ousted Leigh Greden, one of his allies.
Last year, Jane Lumm ousted Stephen Rapundalo, another of his allies. And in this year's primary, Sally Hart Petersen ousted Tony Derezinski, another of his allies.
Sumi Kailasapathy, a stanch critic of the mayor's agenda, also defeated Eric Sturgis, who had backing from the mayor's supporters, in the August primary this year.
Kailasapathy replaces Sandi Smith, one of two Hieftje allies who are stepping down voluntarily in November. The other one stepping down is Carsten Hohnke.
Hohnke most likely will be replaced on council by Chuck Warpehoski, who ran with the mayor's endorsement against Vivienne Armentrout and won in the August primary. Warpehoski now faces long-shot Republican candidate Stuart Berry in November.
In a recent post on Twitter, Howard quoted himself as saying: "God's glory destroys circumstances before it brings victory." He also tweeted this about his campaign: "God to the @AlbertHowardUSA 2012 mayoral campaign: You are on a no odds schedule."
Ryan J. Stanton covers government and politics for AnnArbor.com. Reach him at ryanstanton@annarbor.com or 734-623-2529. You also can follow him on Twitter or subscribe to AnnArbor.com's email newsletters.