Posted on
Sat, Feb 25, 2012 : 2:50 p.m.
AP report: Federal officials looking into Pittsfield Township's zoning denial for Islamic school
By Steve Pepple
The Associated Press is reporting that the U.S. Department of Justice has launched a formal investigation into Pittsfield Township's denial of a zoning change for a proposed Islamic school.
According to the AP story, U.S. Attorney's office spokeswoman Gina Balaya confirmed Friday that the Justice Department has opened a formal investigation, but said it "is in no way a finding of discrimination."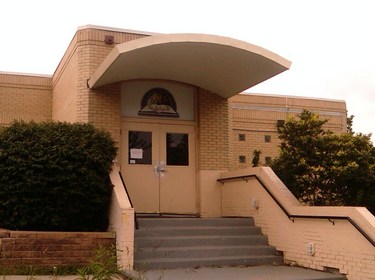 File photo | AnnArbor.com
Pittsfield Township and officials from the
Michigan Islamic Academy
could not be reached for comment today by AnnArbor.com.
Dawud Walid, executive director of the Michigan chapter of the Council on American-Islamic Relations (CAIR), was quoted in the AP story as saying the federal investigation is "a good sign" for the Muslim community.
CAIR and the Michigan Islamic Academy are already suing the township is federal court over the decision to deny rezoning for the school. The lawsuit -- filed in U.S. District Court on Wednesday -- claims that the zoning denial violates First Amendment's religious freedom clause and the federal Religious Institutions Land Use Protection Act.
In the past, township officials said their opposition was based on safety and traffic concerns and had nothing to do with the request being for an Islamic school.
"The Pittsfield Township Planning Commission and Board of Trustees have and will continue to follow federal and state law and local ordinances when considering rezoning requests," township Supervisor Mandy Grewal said in a statement issued after the lawsuit was filed.
Michigan Islamic Academy wants to build a 360-student school on about 26.7 acres of land at the intersection of Golfside Drive and Ellsworth Road. MIA says it current school on Plymouth Road in northeast Ann Arbor is inadequate to handle its student enrollment.
The township Board of Trustees rejected the rezoning request last October by an unanimous vote. That followed a recommendation by the township Planning Commission to deny the rezoning.