Posted on
Thu, Oct 11, 2012 : 3:30 p.m.
Berry vs. Warpehoski: 5th Ward candidates for Ann Arbor City Council disagree on role of government
By Ryan J. Stanton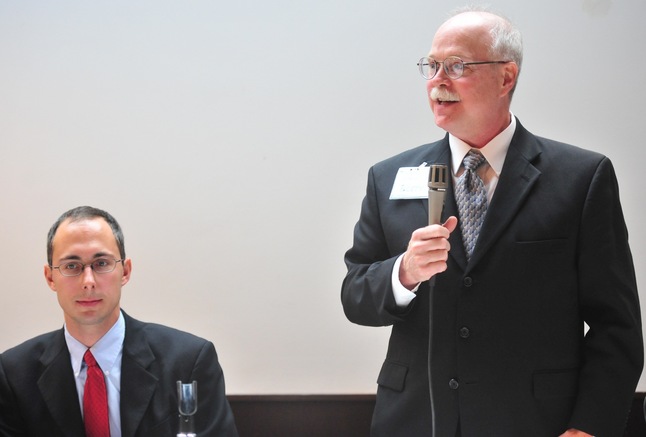 Ryan J. Stanton | AnnArbor.com
When he's out knocking on doors,
Stuart Berry
says it's hard to get his point across to voters because he's a Republican and many Ann Arborites don't want to hear what he has to say.
"But the ideas in Ann Arbor are not necessarily Republican or Democrat," he said. "We need to work toward improving the city, and the way we can improve the city is to have all ideas heard."
Berry, a long-shot candidate by most accounts, is competing against Democrat Chuck Warpehoski in the Nov. 6 election for an open 5th Ward seat on the Ann Arbor City Council.
Not a single GOP candidate has been able to pull more than 22 percent of the vote in the 5th Ward in years. Berry ran against incumbent Mike Anglin last year and lost 4-to-1.
This year's race gives voters a choice between two candidates with differing views on the appropriate size and role of government and what types of services a city should provide.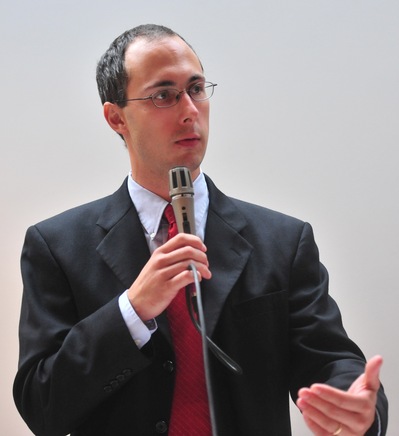 Ryan J. Stanton | AnnArbor.com
"I have no special interests and I have no hidden agendas," Berry said. "I support liberty, freedom and responsible, limited government."
Berry is a firm believer that government shouldn't be involved in enterprises that the private industry can handle. He said government should stick to providing services that would be either too hard or too dangerous for private citizens to provide on their own.
"Examples of things that are too hard would be roads and water and sewage and trash," he said. "And obviously examples of duties that would be too dangerous are police and fire."
Berry argues Ann Arbor has experienced single-party rule for too long. He believes the council is too distracted by issues like public art, and he wants to return the focus to basic services.
"Many people think Ann Arbor has just spread itself too thin," he said. "When I'm on doorsteps, I often get asked, 'What are they doing and when will it end?' "
Warpehoski agrees public safety and road repairs and trash pickup are essential, but he argues Ann Arbor should be more than just a basic town that provides basic services.
What makes Ann Arbor a destination choice — a place people choose to locate their business and choose to live — are the added amenities, Warpehoski said.
"Ann Arbor is a wonderful place to live and to do business, and the goal of City Council is to continue that greatness and to build on it," he said.
Warpehoski is the director of the Interfaith Council for Peace and Justice in Ann Arbor, a position he says requires bringing together people of different faiths and backgrounds. He believes his ability to listen to all sides of an issue will serve him well on council.
Warpehoski said the city will continue to face budget challenges, but it's important to strike a balance between providing basic services and pursuing initiatives that will carry Ann Arbor into the future. For instance, he's a major proponent of expanded transit, including bus and rail.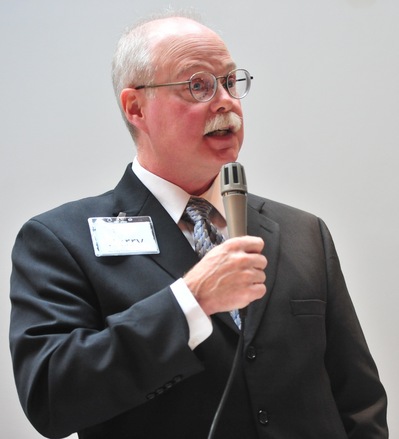 Ryan J. Stanton | AnnArbor.com
"So how we continue to bring services forward and then balance the different needs of the constituency is a vital challenge going forward," he said.
Berry moved to Ann Arbor in 1989 and works as a senior hazardous materials specialist at the University of Michigan. At a candidate forum this week, he quipped: "It's tough to be a nobody with no record." But he said he's hoping voters will consider his ideas.
"I want to be a part of a City Council that lets Ann Arbor be what it can be, not what a few think that it should be," he said.
Berry said he can remember years ago when the city did a good job of delivering basic services, but declining revenues have forced tough choices.
"And council has not always been wise in making those choices," he said. "Council has chosen to reduce basic services and fund many projects of questionable value and benefit."
Berry believes the city's roads are in poor shape. And as he goes throughout the ward talking to voters, he said, people question why the city took away bulk leaf pickup.
Berry said it seems Ann Arbor is growing, but unfortunately its infrastructure is shrinking. He pointed to city efforts to reduce roads from four to three lanes to add bike lanes and pedestrian islands.
"We're on a path where we are trying to put all the pedestrians and all the bicyclists and all the cars in the road at the same time, and I think that is a prescription for a bad thing," he said.
Warpehoski said it's important to have a balanced transportation system that takes into consideration a variety of modes of travel, including walking and biking. He speaks proudly of the fact that more and more people are bicycling in Ann Arbor as the city has made non-motorized improvements.
"It's a matter of balancing all of these factors," he said. "I think overall our transportation planning has been good given our constraints. Can we do better? Absolutely."
Warpehoski said a vibrant downtown and dynamic neighborhoods are part of what makes Ann Arbor a great community. He said the mission of the Downtown Development Authority is important to maintain the vibrancy of downtown Ann Arbor.
Berry thinks there should be more oversight of the DDA.
"The money that the DDA handles is, in effect, taxpayer money, and they are an unelected board," he said. "I would rather see more oversight over the DDA on that money. Because in my opinion, that is the role of the City Council to make sure the money the DDA collects is properly handled."
Democrat Carsten Hohnke, who currently holds the seat the two candidates are seeking, is stepping down after two terms on council and has endorsed Warpehoski.
Warpehoski, who beat Democrat Vivienne Armentrout in the August primary with 56 percent of the vote, also has the endorsement of Mayor John Hieftje.
Berry is endorsed by state Rep. Rick Olson, R-York Township.
Ryan J. Stanton covers government and politics for AnnArbor.com. Reach him at ryanstanton@annarbor.com or 734-623-2529. You also can follow him on Twitter or subscribe to AnnArbor.com's email newsletters.