Posted on
Sat, Jun 18, 2011 : 10:18 a.m.
Man charged with murder of Dawn Fital is ordered held without bond
By Lee Higgins
WATCH VIDEO OF THE COURT HEARING
A Pittsfield Township man accused of killing his girlfriend Monday at their apartment and then disposing of her body in an Indiana pond is being held without bond after being arraigned this morning at the Washtenaw County Jail.
Gregory Noack, 44, is charged with murder in the death of 45-year-old Dawn Fital.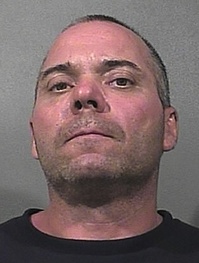 Noack is accused of killing Fital early Monday at the Arbor Knoll apartment complex on Plum Hollow Drive, where he lived with her and her ex-husband. Investigators say Fital was bound, put in a suitcase and thrown into a retention pond in Indiana.
Noack was arrested Tuesday in Merrillville, Ind. behind a bank, where he was reportedly acting suspiciously. After interviewing Noack, investigators say they found Fital's body at 9:13 a.m. Thursday in the pond behind a Toys 'R' Us store off Route 30 between Hobart and Merrillville.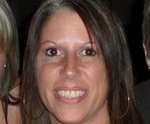 At today's arraignment, Noack answered routine questions from Magistrate M. Colleen Currie, saying he understood the charges against him and that he was facing up to life in prison, if convicted.
Noack told Currie that he pays $400 each month in rent. Noack said he has worked at a Wal-Mart since September and is paid every two weeks, taking home $500 after taxes.
He also said he needs an attorney. Currie said she would appoint a public defender to represent him. She denied bond.
An autopsy on Fital was scheduled for this morning at the Lake County morgue in Indiana. Officials from the Washtenaw County Medical Examiner's Office were expected to attend.
Fital, a mother of four, was a championship pool player, her obituary says. She used to work as a school bus driver in Milan and was recently working at Wal-Mart.
A funeral is planned for Wednesday in Milan.
Noack is scheduled to return to court for a preliminary hearing on July 1.