Posted on
Sun, May 22, 2011 : 5:59 a.m.
Stem cell star Sean Morrison to Legislature: 'You don't compete by looking for ways to put stem cell biologists in jail'
By Juliana Keeping
A preeminent figure in embryonic stem cell research is leaving the state.
And Sean Morrison, director of the Center for Stem Cell Biology at the University of Michigan, isn't mincing words on his way out the door.
Since news broke of his pending departure to lead a new pediatric research initiative at University of Texas Southwestern Medical School in Dallas, he's accused the state Legislature and faith-based groups of harassing stem cell researchers — threatening Michigan's potential for stem cell research and a thriving life sciences industry.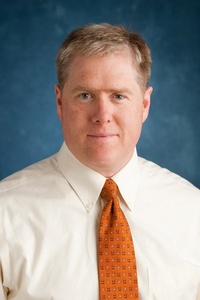 Photo provided by the University of Michigan
"There are a small number of faith-based special interest groups that are attacking relentlessly. Relentlessly looking for ways to block these forms of medical research most people in the country feel should be supported," he said. "They're well-enough organized and sophisticated and have deep-enough pockets. What that means is we are constantly under attack."
Morrison was a vocal leader in the successful effort to pass Proposition 2, the 2008 amendment to the state Constitution that allows embryonic stem cell research in Michigan. Leading up to the vote, he testified before lawmakers on the potential of the research and gave media interview after media interview explaining the science.
Since 2008, lawmakers and conservative-leaning groups have attempted to undermine the change, he said in an interview Wednesday.
The latest attempt is a set of new reporting requirements for embryonic stem cell research, which was tacked onto the higher education budget bill.
"It's a way of making it more difficult for the University of Michigan," he said. "And it's unfortunate, because U-M is a spectacular place, and it's a terrific environment in which to do research, but there are lots of ways in which the Legislature holds this place back."
Despite progress made at U-M — including the recent creation of two new disease-specific stem cell lines - the debate isn't going away.
At the heart of the controversy is the destruction of human embryos that occurs when stem cells are culled from them. Scientists point out that the embryos are unused and come from fertility clinics. Morrison said there are about 400,000 frozen human embryos nationwide at these clinics, and those used for research would otherwise be discarded as biological waste.
Scientists covet human embryonic stem cells for their ability to multiply in perpetuity and change into any cell type in the human body. Understanding how an embryonic stem cell determines its fate could give science the tools to alleviate human suffering and find new treatments and cures for cancer and conditions like Parkinson's and Lou Gehrig's disease.
Morrison works with less-controversial adult stem cells in the hope that understanding the mechanisms driving the cells will shed light on diseases and lead to more effective treatments for cancers like leukemia.
While working at U-M, he's tried to hammer home the message that all stem cell research needs to continue.
According to an MLive.com report, both the House and Senate spending plans for the state's 15 public universities require that schools engaging in embryonic stem cell research file a report on those activities with the state Department of Community Health.
The reports have to include the number of human embryos and human embryo stem cell lines received by the university in the current fiscal year, the number of embryos utilized for research, the number of stem cell lines created, the number of embryos held in storage and the number of research projects underway, MLive.com reports.
State Rep. Bob Genetski, R-Saugatuck, who supports the reporting requirements, told the Holland Sentinel in April he wants to bring transparency to stem cell research through provisions in the higher education budget.
"It is important to know where the human embryonic stem cells are coming from and where they're being generated," he told the Sentinel. "We want to make sure the embryos are legal — that they didn't come to us through the black market."
Morrison calls that fear-mongering.
Gov. Rick Snyder's legal counsel told GOP leaders Friday that the reporting requirements are unconstitutional.
"There are already multiple forms of regulation that would prevent a black market, including the state Constitution, which makes it illegal to buy or sell a human embryo," Morrison said.
Despite his frustration with lawmakers, the scientist is quick to say the reporting requirements were not part of his decision to leave. A $3 billion investment by Texas in cancer research connected to his new position was the main thrust for his move after 12 years at U-M. He said he'd like to see Michigan make the same kind of commitment to life sciences.
Morrison's loss will be felt, said Alan Saltiel, director of the Life Sciences Institute, the parent entity of the Center for Stem Cell Biology.
Morrison's lab — and the millions of dollars his work brought to U-M — will go with him to Texas, along with at least 10 of 20 staff members so far. The center — which was an intellectual rather than a brick-and-mortar home for stem cell scientists — will continue. But it's not yet clear if and when a new director will be hired, Saltiel said Friday.
Saltiel said despite the pending loss of a star researcher and attempts by lawmakers to force new reporting requirements, the Life Sciences Institute remains strong, protected by Proposal 2 and buoyed by a supportive academic environment.
"We have a number of young scientist members of the center off to a spectacular start and doing really well," he said.
"If they reversed the decision (Proposal 2), it will rear its ugly head as a problem for recruiting, but right now, things are pretty good."
He added that "everyone's got problems," — a reference to a federal judge's 2010 ruling threatening to strip millions in federal funding from embryonic stem cell research nationwide, including at least 15 U-M projects. The matter is tied up in the federal appeals process.
The Life Sciences Institute is one of numerous homes for stem cell research at U-M. The A. Alfred Taubman Medical Research Institute — which recently received a $56 million injection in endowed funds from Taubman, a mall mogul and U-M dropout — strives to explore cutting-edge areas of stem cell research for diseases like Alzheimer's and Lou Gehrig's disease. The new disease-specific lines are the fruit of the U-M Consortium of Stem Cell Therapies.
And elsewhere in Michigan, Wayne State University, Michigan State University and Oakland University have their own stem cell programs.
It's impossible to quantify the loss of one star researcher on the state's bioscience industry, said Stephen Rapundalo, CEO of MichBio, a chamber of commerce of sorts for 240 bioscience businesses, the vast majority of which are in Michigan. A handful of MichBio members are stem-cell research spin-offs, thus far a fledgling industry. But they have increased in number since Proposal 2 passed in 2008, he said.
Lawmakers' attempts to tack on additional reporting requirements, he said, give the impression that Michigan is "not open for business and not open-minded'' when it comes to scientific research. "Everything else being equal, people like Sean will pack up and go, and others may choose not to come here at all," he said.
And everything else is not equal. Morrison points out that Texas and California have recently each made a $3 billion investment in stem cell research, creating an outstanding environment for science in spite of budget troubles.
"Michigan needs to decide whether it wants to compete in the life sciences or not," he said. "If it doesn't, fine. U-M will do the best it can without any help from the Legislature.
"You don't compete by looking for ways to put stem cell biologists in jail."
(The headline on this article has been corrected to reflect that Sean Morrison's remarks were directed at the Legislature in general. In reviewing our interview with him, he did not direct any criticism specifically at Republicans.)