Posted on
Mon, Jan 30, 2012 : 12:39 p.m.
Dexter High School's ONE.org club hosts fundraiser for United Nations Foundation
By Danny Shaw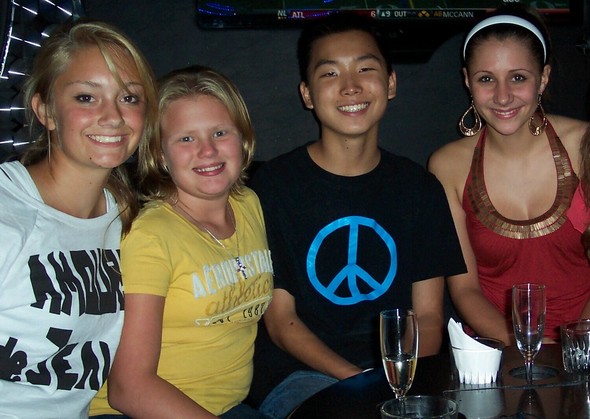 Photo courtesy of Lisa Carolin
With busy lives and hectic schedules, people can sometimes forget what it's like elsewhere in the world.
That's what friends and family of Laurence Carolin want to help remind people of with a fundraiser in honor of Laurence's life and his goal to fight extreme poverty and preventable disease in Africa.
Dexter High School seniors Ali Bowman and Samantha Griffith invite the public to Airplane Day 2012 on Saturday to help Dexter High School's ONE.org club collect donations for the United Nations Foundation.
Laurence, who was 15 years old when he died of a malignant brain tumor in 2010, spent the last years of his life trying to help fight poverty and the spread of disease in Africa. Laurence was an advocate of ONE.org, and even donated money he received from the Make-A-Wish Foundation to the organization.
"Ali and I were inspired by Laurence and how dedicated he was to his cause," said Samantha Griffith, who grew up with Laurence. "He said everyone should have a cause they should be passionate about."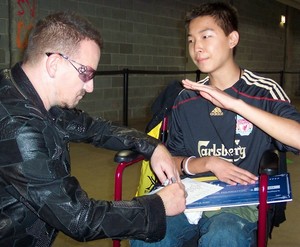 Photo courtesy of Lisa Carolin
ONE.org was co-founded by Bono, singer for the band U2, and is an advocacy and campaigning organization that fights extreme poverty and preventable disease, particularly in Africa, according to the group's
website.
Dexter High's ONE.org club was started by Ali and Samantha in the fall of 2011 and had more than 100 students sign up initially. Samantha said more 30 members attend the weekly meetings.
"We want to help educate the high school students to think globally and not have their heads stuck in Dexter," Samantha said. "We want to help start a generation of global thinkers. So far it's been going very well."
The fundraiser will be held at Foggy Bottom Coffee House, located at 7065 Dexter-Ann Arbor Road, from 6 to 10 p.m. The event is free with an optional donation to the United Nations Foundation and will feature live music and guest speakers.
Airplane Day was what Laurence's family called the celebration of his arrival from South Korea to live with his adopted family in Dexter. AnnArbor.com freelancer Lisa Carolin is Laurence's adoptive mother.
"I can only imagine Laurence would have been pleased," Carolin said. "It's gratifying, especially since these two young ladies were his closest friends."
Foggy Bottom Coffee House map location:
View Larger Map
Contact reporter Danny Shaw at 734-623-2544 or dannyshaw@annarbor.com.