Posted on
Thu, Aug 2, 2012 : 5:59 a.m.
Trust and relationship building identified as No. 1 board goal for Ann Arbor schools
By Danielle Arndt
After an extended discussion about meeting lengths, finances, race, equity and student achievement, the Ann Arbor Board of Education set its No. 1 priority for the 2012-13 academic year as building a stronger relationship among trustees.
A lack of trust and respect among school board members was identified as the root cause of several ongoing issues for the board and as the reason important conversations about race and equity have been sidestepped, the board concluded following an honest and reflective self assessment.
The school board met for its annual retreat Wednesday, where it took on the task of assigning board goals and superintendent goals for the upcoming school year.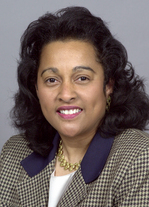 The board set finances as its second priority, including potentially spearheading another attempt at a
countywide schools enhancement millage
and lobbying state lawmakers to repeal
Proposal A
and restore districts' abilities to levy taxes for operational expenses.
An independent consultant, Teresa Bingman, was brought in to facilitate a two-hour portion at the start of the retreat, in which school board members opened up about the past year on the board and the things they were proud of or thought needed improvement.
"It has been a trying year for me," said Trustee Susan Baskett.
Vice President Christine Stead described the overall tone of the board as passive aggressive.
"There are times I feel like we are not making good decisions because our meetings last for eight to 10 hours, and it's impacting our board dynamics," she said. "Really, the only progress I feel like we've made as a board, operationally, is to become more settled with who we are. … And part of this board's culture is to meet until the point of exhaustion or beyond exhaustion sometimes."
Trustee Irene Patalan attributed the lengthy meetings to a desire to know and understand the intricacies of school topics.
"This is the board that asks for every report in America," she said. "Admittedly, we push and push and get bogged down by wanting to know something sometimes."
President Deb Mexicotte cited the hour-long discussion the board had about a single textbook adoption earlier in the evening as an example of Patalan's testament.
Mexicotte said she was "stunned" by the board's self-assessment, after comparing trustees' responses from last year's evaluation.
The survey the board used to self-evaluate was developed by Iowa-based company Ray and Associates, with whom the board contracted during its national search for Superintendent Patricia Green last year. The survey asked board members to rate, on a scale from one to 10, whether it strongly agreed or strongly disagreed with a series of statements. Mexicotte said the board ranked itself lower than last year in 56 of 74 areas. It only ranked itself higher in 12 areas, she said.
Aside from stating the Ann Arbor trustees clearly take their roles on the board seriously and are "zealous" about serving the district, Bingman said she heard a number of common concerns surface among board members, as the result of questions she asked about performance and priorities. They were:
Meeting lengths
Equity and race relations
Finances and legislative lobbying
Customer service
Communication and transparency
Trust and relationship building
Approaches for problem solving, board process and committee structure
Bingman said one trustee summed it all up well in his or her board self-assessment survey: "We would be more effective as a board if we had a stronger sense of our priorities, and better understood our own and each other's strengths and weaknesses."
"It's the communication and the approach and the courtesy and the respect and the trust — all of those pieces combined. All of that works together in how different issues are processed and different goals are achieved," Bingman told board members.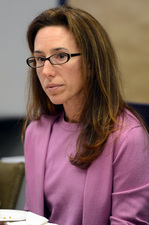 The board agreed that a "courageous conversation" about race, program equity for "students of color" and the
achievement
and
discipline
gaps, which Baskett and Trustee
Simone Lightfoot
both said was long overdue, could not happen until the board did the "groundwork," as Mexicotte called it. She sees trust as being one of the key issues preventing the board from engaging in the type of conversation Baskett and Lightfoot are advocating, she said.
Stead said when that conversation is someday initiated, it also should include the Asian population in Ann Arbor, not just the black and Hispanic students. She said it's her concern that members of the board are coming to the table solely as representatives of their specific subsections of the community.
"We are trying to focus on solving problems on behalf of 17,000 students … and not to be disrespectful of any one of them," she said. "Our goal is not just to close the achievement gap, but to make sure every student has the ability to grow and succeed … that there is no ceiling. … It makes me wonder what the goal is of a conversation around just certain subsets (of the student population)."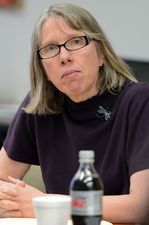 Mexicotte also saw trust as a factor in why the school board changed its committee structure about mid-fall last year, she said. The Ann Arbor Board of Education used to have a Planning Committee and a Performance Committee, each of which met once per month and contained half the board members. These meetings were conducted in addition to the two regular meetings.
The separate committees were given up in November in favor of the Committee of the Whole structure the board uses now. The COW meets once per month and contains all of the board members.
Mexicotte said if the board could fix the trust piece, then maybe members wouldn't feel like they had to reiterate and talk so long at the regular meetings, as well.
"If we could trust that we are going to be heard or have just been heard, then maybe that will make the difference," she said, also contemplating whether the board could switch back to the previous committee structure if trust and respect were restored.
Mexicotte will develop a set of strategies and agenda items for the board's review on its two primary goals for 2012-13: finances and relationship building. Both topics will be brought up again at the next COW meeting, which is currently scheduled for Sept. 12 at the Balas Administration Building, she said.
Mexicotte, Patalan, Stead and Trustee Andy Thomas agreed with attempting to rein in the board's meetings so they finish earlier and don't last eight to 10 hours. Mexicotte also will develop a set of strategies for this to present at the Committee of the Whole. They likely will include a target end time, target presentations times and suggestions for self-discipline among board members.
Danielle Arndt covers K-12 education for AnnArbor.com. Follow her on Twitter @DanielleArndt or email her at daniellearndt@annarbor.com.