Posted on
Mon, Feb 13, 2012 : 6 p.m.
Faculty to U-M: Make crime reporting policies clear after child porn, Penn State cases
By Kellie Woodhouse
In a resounding voice, faculty members Monday asked the University of Michigan to establish clear crime reporting guidelines to prevent another incident like the six-month reporting lapse of child pornography that has come to light in recent weeks.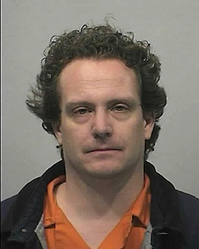 The request, made in the form of a resolution passed unanimously by the roughly 40 faculty members of the U-M Faculty Senate Assembly who attended a Monday meeting in Palmer Commons, comes three days after the university released a report outlining the communication and personnel problems that led to the months-long delay in reporting child pornography found on a computer used by resident physicians at University Hospital.
Pediatric and internal medicine resident Stephen Jenson, 36, was eventually charged with four counts of possessing child pornography in December, seven months after the porn was initially discovered.
Kate Barald, head of the faculty senate, told faculty members that of particular interest in the report is the fact that hospital security, North Campus Research Center security and University Housing security do not report to DPS. Barald spoke of the need "to have all of those inter-connected," as is suggested in the report.
Barald said she was surprised to hear that 911 calls made at the hospital are dispatched to hospital security and not a law enforcement agency, as AnnArbor.com reported last week.
The resolution encourages "reporting criminal activity in the most expeditious and effective manner."
Barald called the university-generated report candid and said that the faculty senate does not expect to call for an external report of the six-month lapse. Faculty members debated whether to call for an external review at a meeting last week.
The faculty senate also passed a resolution opposing the negative discourse about graduate student research assistant unionization many university employees say has been pervasive on the Ann Arbor campus.
According to medical school professor Kim Kearfott, the resolution is intended to dissuade "widespread accusations of intimidation" and encourage the friendly exchange of ideas.
The resolution comes a month after a former U-M GSRA held a news conference and claimed she was dismissed for supporting unionization efforts among research assistants.
Kellie Woodhouse covers higher education for AnnArbor.com. Reach her at kelliewoodhouse@annarbor.com or 734-623-4602 and follow her on twitter.