Posted on
Tue, Mar 22, 2011 : 5:57 a.m.
Local leaders, State Sen. Rebekah Warren criticize Gov. Rick Snyder's budget at panel discussion
By Tom Perkins
Less than a week after Governor Rick Snyder made the case for his controversial budget at Washtenaw Community College, State Sen. Rebekah Warren chose the same venue for a panel discussion on what the budget means for residents.
The message Warren, D-Ann Arbor, and several local leaders sent — the budget is bad for Michigan's schools, municipalities and poorest residents.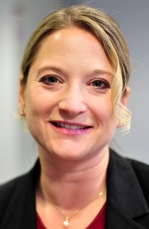 The panel included Democratic Ypsilanti Mayor
Paul Schreiber
,
Ypsilanti Public Schools
Superintendent
Dedrick Martin
, and Dr.
Howard Bunsis
, an
Eastern Michigan University
professor and chairman of the
American Association of University Professors Collective Bargaining Congress
.
Audrey Dowell
, a representative with the non-partisan
Michigan League for Human Services
that advocates for the state's low-income residents, also joined the group.
Warren and the panelists largely argued against Snyder's proposed budget during a nearly two-hour discussion and took questions from the approximately 150 attendees.
Critics say the state budget cuts Snyder has proposed — partly to close a $1.4 billion deficit and partly to finance $1.8 billion in tax breaks for businesses — would negatively impact schools, universities, cities, townships, counties, senior citizens and low-income wage earners, among other groups.
Snyder has acknowledged the cuts are painful but says they're necessary in order to close the state's gaping budget hole.
A controversial proposal in the budget that Warren charged would unfairly affect poor residents is the elimination of the earned income tax credit. Dowell said the EITC is an offset to a regressive state tax system that already favors wealthy residents
According to League for Human Service's statistics, families currently earning $15,000 to $32,000 pay 10.1 percent of their income in state and local taxes, while those earning over $365,000 pay 5.6 percent. Eliminating the credit would force poorer residents to pay an even greater percentage, the league says.
Warren and Dowell said the credit keeps 25,000 residents — including 14,000 children — above the poverty line annually.
"That's money that's spent quickly and spent locally on a car repair or utility bill for the winter — this money really helps makes ends meet," Dowell said. "It's a proven and effective anti-poverty tool that has seen support at the federal and state level until recently."
Schreiber discussed how proposed changes to state revenue sharing would affect Ypsilanti. Snyder proposes eliminating nearly $300 million in statutory revenue sharing payments for cities, villages and townships in the fiscal year that starts Oct. 1.
In its place, he is proposing a $200-million pot of money from which communities would have to compete for funds. How much a municipality receives would be based on performance metrics Snyder outlined on Monday.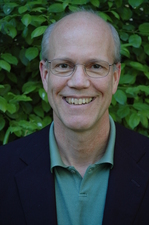 According to the
Michigan Department of Treasury
, Ypsilanti stands to lose nearly $1.2 million, or 44.3 percent, of its revenue sharing dollars under the plan.
"Not only is it regressive on individuals, but the same is true for cities — cities with less income end up paying a higher percentage," Schreiber said, adding Ypsilanti would also be significantly affected by the elimination of several redevelopment incentives.
Under the proposed changes, Ann Arbor would lose $1.7 million, or 18.3 percent of its revenue-sharing funds; Ypsilanti Township would lose $447,000, or 12 percent; Saline would lose $124,000 or 18.9 percent; Chelsea would lose $63,000, or 17.7 percent; Milan would lose $29,311, or 12.6 percent and Manchester would lose $26,000, or 15.2 percent.
Snyder's budget also proposes a $470 per pupil cut to local school districts and recommends using $896 million of restricted school aid fund dollars to pay for community colleges and universities beginning in fiscal year 2012.
YPS has already consolidated transportation, closed two schools and laid off teachers over the last 18 months, Martin said. Under the new budget, the district would have to find another $1.8 million to cut. If the cuts are approved, Martin said the district will have cut $11.5 million out of a $50 million budget over the span of several years.
He said the loss of revenue would likely mean significantly increased classroom sizes and reductions in staff, pay, athletic programs, fine arts programs and after-school activities, among other cuts.
"We've reached across district lines to consolidate in a multitude of areas, but even if we were to consolidate more, that would not solve our dilemma," Martin said. "We are going to be faced with making drastic changes in coming months to get these latest cuts through."
According to the Senate Fiscal Agency, the proposed cuts, along with federal reductions, will mean significant losses to Washtenaw County districts including
$6.9 million in Ann Arbor Public Schools
$1.3 million in Chelsea Public Schools
$1.8 million in Dexter Community Schools
$2.7 million in Saline Area Schools
$2.4 million in Lincoln Consolidated Schools
$1.4 million in Milan Area Schools
$1.2 million in Willow Run Community Schools
The proposed budget also includes a 15 percent reduction in appropriations to state universities.
"Very simply, this is going to mean increased tuition," for the 259,000 students at Michigan's 15 public universities, Bunsis said. He said EMU only receives 19 percent of its funding from the state and is "barely a public school" any longer.
He said Michigan already has the fourth highest tuition in the country, but ranks 48th in appropriations to public universities. Bunsis and Warren said Michigan spends $1.2 billion on universities and $1.9 billion on prisons, and Snyder's proposed budget includes an increase to the prison budget.
"This budget seems to indicate that what we want is more prisoners and fewer college students," Bunsis said. "I think what we need is fewer prisoners and more college students."
Speakers at the meeting said the proposed budget reduces taxes for businesses while increasing them for individuals — specifically, Michigan's poorest residents and the elderly.
Aside from eliminating the earned income tax credit, Snyder is proposing taxing all pensions to generate an additional $900 million, something he says is necessary as the percentage of retirees in the state grows. Currently, public pensions aren't taxed, and those private pensions providing under $42,500 are exempt.
Warren cited statistics from the Institute on Taxation and Policy that say the proposed budget represents an 86 percent tax cut for businesses and 32 percent increase for individuals.
Warren said she would like to see the state generate revenue by implementing a graduated income tax, which would require Michigan's wealthier residents to pay a greater percentage of taxes than they do now.
She said Michigan is one of the few states in the country that doesn't have a graduated income tax, and it's prohibited by the state constitution. Warren said she is introducing legislation that would put in front of voters an amendment to the constitution allowing for a graduated income tax.
Schreiber and Warren both argued that businesses come to Michigan for more reasons than just the tax rate, and Schreiber said residents need to stop thinking of "tax" as a dirty word.
"We've got to stop thinking that it's the only thing driving people to a state or out of a state," Schreiber said. "And we need to raise taxes on people that can pay them."
Warren fielded several questions on legislation allowing newly created emergency financial managers to take over municipalities and school districts Snyder's administration considers financially distressed. The managers are given broad powers, including the ability to throw out union contracts and dissolve elected governments.
All those on the panel voiced concern over the legislation, which Warren called "pretty scary" and gave "unprecedented authority to an unelected person".
Some at the meeting asked Warren how Snyder could be recalled, but Bunsis pointed out a recall election is expensive and highlighted the importance of voting in the 2012 midterm elections.
"Change who is elected, and this all gets overturned," he said.