Posted on
Wed, Sep 21, 2011 : 5:56 a.m.
Michigan needs $1.4 billion more annually to maintain roads, new study shows
By Ryan J. Stanton
Michigan needs at least $1.4 billion in additional revenue to maintain its roads and bridges in good or fair condition, according to a new report.
A bipartisan House workgroup on transportation funding led by state Reps. Rick Olson, R-York Township, and Roy Schmidt, D-Grand Rapids, has released the report, confirming the findings of the state's 2008 Transportation Funding Task Force.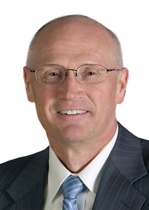 "This is the inconvenient truth of the road funding matter — this is not a dream number, this is a real number," Olson said in a statement. "Not only is this an issue of safety for Michigan citizens, but costs will spiral out of control if our roads are not maintained and Michigan cannot afford that."
Olson and Schmidt plan to present the 54-page report before the House Transportation Committee in the coming weeks.
The release of the report comes as Gov. Rick Snyder is set to unveil his transportation infrastructure agenda in October.
The goal of the bipartisan workgroup was to recommend funding levels needed to minimize the long-term cost of maintaining Michigan's roads and bridges. The report divides the state's paved roads into four categories and sets the following quality goals:
State trunkline freeways: 95 percent good or fair condition according to PASER ratings
Remainder of the state trunkline highways: 85 percent good or fair
Remainder of the federal aid roads: 85 percent good or fair
Non-federal aid roads that are paved: 85 percent good or fair
The study found that more than $1.4 billion in additional revenue is needed annually for years 2012-2015, rising to over $2.6 billion per year by 2023 to achieve the goals set.
In 2008, the task force assembled by the Legislature and governor recommended that Michigan at least double its current investment in transportation. According to 2010 data, more than a third of Michigan's roads are in poor condition.
The workgroup is warning that if investments aren't made, the deferred costs of maintaining roads will continue to rise and Michigan will be forced to accept low-quality roads.
"These calculations would not result in a diamond or gold plated road system — this is merely preservation and maintenance cost," Olson stressed. "We hope our colleagues will see the writing on the wall before it's too late."
Ryan J. Stanton covers government and politics for AnnArbor.com. Reach him at ryanstanton@annarbor.com or 734-623-2529. You also can follow him on Twitter or subscribe to AnnArbor.com's e-mail newsletters.