Posted on
Wed, Oct 13, 2010 : 4:09 p.m.
Andrew Shirvell asks judge to withdraw from hearing case against him because of ties to state rep
By David Jesse
Michigan Assistant Attorney General Andrew Shirvell is asking a Washtenaw County judge to withdraw from hearing a request for a personal protection order against him because of the judge's ties to state representative and former gubernatorial candidate Alma Wheeler Smith.
In an Oct. 6 court filing, Shirvell requests that Judge Nancy Francis recuse herself from hearing the request by University of Michigan student body President Chris Armstrong for a restraining order against Shirvell.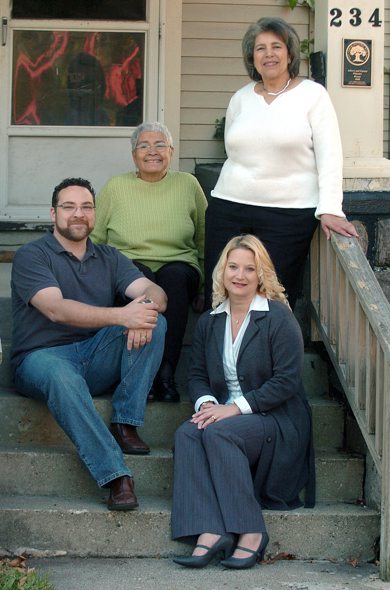 Shirvell claims Francis is unable to impartially hear the case because Wheeler Smith, Francis' sister, has been publicly critical of him.
"The actions/statements of Representative Wheeler Smith, who is the sister of Judge Francis, clearly constitutes grounds for disqualification. At the very least, the statement of Representative Wheeler Smith and the nature of her relationship to Judge Francis create an appearance of impropriety," Shirvell said in a court filing.
Francis did not respond to a request for comment today. Armstrong, through university representatives, declined to comment.
Shirvell and his attorney did not respond to requests for comment.
Wheeler Smith said she believes her sister can deliver an impartial decision.
Court records show Francis will rule on the motion and the personal protection order request at 1:30 p.m. on Oct. 25.
Armstrong filed the request against Shirvell in September after months of being "harassed" by Shrivell, who is an U-M alumnus, records show. Shirvell launched a blog and showed up at numerous events criticizing Armstrong for his "radical homosexual agenda," which includes pushing for gender-neutral housing on campus. Armstrong is the university's first openly gay student body president.
In his filing, Shirvell, who is currently on leave from his job, said his previous interactions with Wheeler Smith and her public comments about him make it impossible for Francis to be impartial.
He cites an Oct. 1 interview on CNN in which Wheeler Smith is critical of him as proof of her opinions.
During that interview, host Anderson Cooper asks Wheeler Smith about her interactions with Shirvell.
"Well, the encounters have been hostile," she responded, according to a transcript of the interview posted on CNN's website. "They have been rather intimidating. If I were a regular individual, I think I would have been very nervous about them. But I'm a politician, and I'm used to running across people who disagree with me. So, I certainly reached that point with Andrew Shirvell.
"I think he is beyond the pale, if you will. He should be dismissed from the attorney general's office. He's using the power of that office, he's using the representation of the office in his encounters in order to intimidate and win favor and points for his cause."
In an interview with AnnArbor.com this afternoon, Wheeler Smith outlined more of her interactions with Shirvell. She said they started as normal political picketing and handing out flyers at parades.
"That's fine," she said. "But his contact became increasingly hostile."
She said Shirvell tried in 2004 to force leaders at St. Mary Student Parish in Ann Arbor to cancel a seminar featuring Wheeler Smith and pushed people to boycott University Bank of Ann Arbor when Wheeler Smith joined the board of directors. Shirvell told The Ann Arbor News at the time that he was leading those charges against Wheeler Smith, and her son, Conan Smith, because they were Catholic and pro-choice.
Wheeler Smith said Shirvell's actions have gone beyond simple political disagreement. She said she's been taken aback by the "vehemence" and the "level of hostility" Shirvell has displayed.
She repeated her assertion that Attorney General Mike Cox should fire him.
"I think he has really made himself a liability for the attorney general."
David Jesse covers higher education for AnnArbor.com. He can be reached at davidjesse@annarbor.com or at 734-623-2534.