Posted on
Thu, Apr 29, 2010 : 8:49 a.m.
Thompson Block fire started by trespassers smoking, drinking in the building, police say
By Amalie Nash
Police believe a 21-year-old Ypsilanti man and several others were trespassing in the Thompson Block building last fall to smoke and drink when they sparked a fire that gutted much of the historic structure.
A warrant has been issued charging Jacob Robert-Andrew Popiolek with arson of real property, a felony punishable by up to 10 years in prison.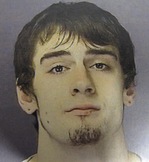 Ypsilanti Police Chief Amy Walker said investigators are still trying to determine who else was with Popiolek that night. She said it appears the fire was caused by alcohol possibly sparked by a cigarette, and police have no evidence any other accelerant was used. But authorities said it was not an accident and was intentionally set.
"This has been a lengthy investigation to determine how this fire started," Walker said today. "We believe they were trespassing, a fire started, and it got out of control."
Washtenaw County Deputy Chief Assistant Prosecutor Steve Hiller declined to discuss the case this morning. But he said for someone to be charged with felony arson, he or she must "willfully and maliciously" set a fire.
The fire broke out at about 1:40 a.m. Sept. 23 at the Thompson Block at the northeast corner of Cross and River streets in Ypsilanti's Depot Town. By the time firefighters arrived, the fire was so massive that it required help from multiple departments to bring it under control.
Popiolek was long a suspect in the case, investigators said. Walker said police still don't know how many people were in the building, which was under renovation, when the fire started.
Walker also said there's no reason to believe the fire is tied to a series of arsons in Ann Arbor. Since the beginning of the year, a number of cars have been set on fire near the University of Michigan's Central Campus, and detectives also are trying to determine whether a house fire that killed a 22-year-old man and injured two others was intentionally set.
Since the Thompson Block fire, the structure has been supported by shoring that extends into the street, which has caused a legal battle between the city and developer Stewart Beal. Beal has vowed to continue renovating the building.
Police have not been able to locate Popiolek. According to a wanted poster, his last known address is in Ypsilanti, but he may have fled the area. Popiolek is white, 6 feet 3 inches tall, 160 pounds, and has brown hair and brown eyes.
Anyone with information on his whereabouts or the case is asked to call Det. Jason Cyrbok at 734-482-9872 or the main line at 734-483-9510.