Posted on
Sun, Oct 21, 2012 : 1:15 p.m.
Two incumbents battle to stay on Washtenaw County Board of Commissioners in race for 3rd District seat
By Amy Biolchini
Forced to run against each other after a redistricting process eliminated a seat on the Washtenaw County Board of Commissioners, incumbents Wesley Prater, D-York Township, and Alicia Ping, R-Saline, will be drawing on their respective political careers to gain votes for the 3rd District seat on the board.
Prater and Ping sit next to each other at county board meetings. Though they know that only one of them can sit on the board in 2013, they haven't talked to each other about the race, which will be decided in the November general election.
"We've done a really good job of working together," Ping said of Prater.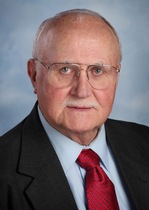 Both Ping and Prater stressed that they're running based on their personal merits and aren't making statements one way or the other about their opponent. They both have stated that they're not going to attack the other or turn their campaigns in a negative direction.
For the November election, the race seemingly comes down to Prater's ability to turn Ping's base of voters to his side.
Prater currently represents the 4th District on the county board, which encompasses York Township, Augusta Township and the eastern half of Ypsilanti Township.
Redistricting essentially eliminated the old 4th District, and gave York Township and the city of Milan to the new 3rd District. Augusta Township and the Ypsilanti Township portion went to the new 5th District - a part of the county in which Prater had some of his strongest supporters.
Prater now must run in a heavily Republican district that encompasses some of the more conservative townships in the county - the townships of Sharon, Freedom, Lodi, Manchester, Bridgewater and Saline, as well as the city of Saline.
Washtenaw County commissioners get a base salary of $15,500 per year, plus a $25 per diem payment that must be approved by the county board's clerk according to rules set in 2010. Commissioners also receive mileage reimbursements for eligible meetings.
Both commissioners say they have a friendly relationship with one another.

This is the first year Ping has had to campaign for a seat on the county board. In 2010, she resigned from her post on the Saline City Council to
take her sister's place
on the ballot.
"I feel good," Ping said of her campaign. "I think things are going well."
Ping has filed a waiver with the county clerk's office stating she will not be raising more than $1,000 for her campaign.
"Going door to door and talking to people is not expensive," Ping said.
Both incumbents have made similar statements with regard to their support of public safety funding, and recognize the importance of the Road Commission to many of the constituents in the 3rd District.
As a member of the Huron Valley Labor Council, Prater has the support of the unions behind him, while Ping supports Right to Work legislation, which would prohibit union security agreements.
However, the strongest bastions of labor group support aren't in the mostly-Republican 3rd District.
"The chances of my re-election are strong," Ping said. "I would be surprised if it went the other way."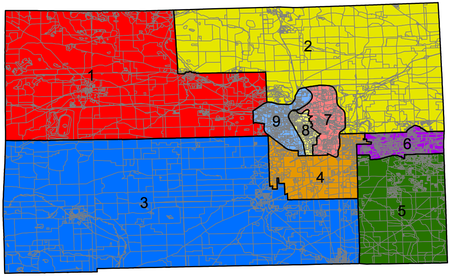 Prater said he voided his initial waiver stating he would not raise more than $1,000 for his campaign. He is raising funds - and contributing some of his own money to the campaign - but has not yet tabulated the total amount, Prater said. Campaign finance reports are due to the clerk's office Oct. 26.
"I'm getting a good reception, I'm satisfied," Prater said. "It's just that people, they want to know something about you. I'm trying to inform people about what I stand for, what I do. Integrity, honesty, transparency are very important."
Prater's strategy in this campaign is mainly knocking on doors in city centers around the 3rd District. The biggest question most people have for Prater is about the role of county commissioners, he said.
"People really don't know what county commissioners do," Prater said. "It's always a little surprising to me."
Prater said he wants to stay on the county board because he likes being able to interact closely with his constituents. There are some unresolved issues that he wants to see the county board tackle in the future, including a number of unfunded liabilities that Prater sees as a growing problem.
"There hasn't been much conversation," Prater said of coming up with a plan to eliminate unfunded liabilities. "It's something that's got to happen, and something we need to do."
For Ping, the biggest issue facing the county board in the future is the budget, and she said the difference between herself and Prater is their priorities.
"It's a matter of what gets cut, and where we choose to spend our money," Ping said. "I'm not a favor of reducing public safety spending."
Ping's statement is similar to a view Prater holds.
Prater said he believes there are a number of townships that are under-policed. About 12 deputies in the Washtenaw County Sheriff's Deaprtment are responsible for responding to calls in the county's townships. Prater said that number should be about 29 deputies.
"We need to do a little more to make our communities safe," Prater said.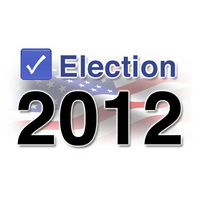 The county's
Department of Veterans Affairs
also needs to be more fully funded to accommodate the influx of veterans that will soon be coming back to the U.S. from tours in the Middle East, Prater said.
"You've got to balance it out so each county general fund department can do their mandated services," Prater said.
The 3rd District is heavily rural, with many residents invested in agriculture.
"The farmers want more out of the Road Commission," Ping said. "They want to know that their roads are taken care of."
Before coming to the Board of Commissioners, both Ping and Prater established lengthy resumes in the public sector.
After serving 25 years on the Ann Arbor Fire Department, Prater retired. He served 14 years as a trustee on the Ypsilanti Township board from 1974 to 1988, and was later elected Ypsilanti Township supervisor from 1988 to 1996.
Prater was first elected to the county board in 2000, where he served until 2006. In the period when Prater was ousted from his seat, Prater served on the Washtenaw County Road Commission before being re-elected to the county board in 2008.
Ping is nearing the end of her first term on the county board, after she decided to run to fill the seat previously held by her sister, Jessica Ping.
Before moving to the county level, Ping served on the Saline City Council for 11 years before resigning to become a county commissioner. She currently works in sales for ForSee, an Ann Arbor company. Previously, Ping worked as a financial consultant.
Amy Biolchini covers Washtenaw County, health and environmental issues for AnnArbor.com. Reach her at (734) 623-2552, amybiolchini@annarbor.com or on Twitter.