Posted on
Fri, Feb 10, 2012 : 2:59 p.m.
University of Michigan to seek external review of policies but not 6-month lapse in reporting child porn
By Kellie Woodhouse
The University of Michigan has begun searching for an outside party who will review internal problems that contributed to a six-month reporting lapse of child pornography found on a University Hospital physician computer last year.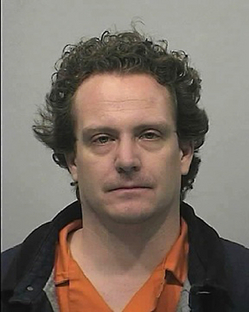 Spokesperson
Rick Fitzgerald
said the university is seeking an "expert" who will "focus on the greater issues of communication and coordination between hospital security and (campus police)."
That person, Fitzgerald said, would not be tasked with reviewing the six-month reporting lapse in further detail.
The university on Friday released an internal review of missteps and miscommunications that led to a delay in reporting the discovery of child porn in an employee area of University Hospital.
That review found that at least eight individuals knew about the porn but did not report it to the U-M Department of Public Safety when it was first discovered in May. Instead, the case went unreported until November, when a physician brought it to the attention of the hospital's risk management office.
Since then, U-M pediatrician Stephen Jenson has been charged with four counts of possessing child pornography.
Fitzgerald said that due to the completed internal review and concurrent reviews underway by the U.S. Department of Education and hospital accrediting agency the Joint Commission, the university has no plans to seek an external review of the incident.
The review, instead, will focus on how to improve communication among university departments and security forces.
"It's a direct outgrowth of the last section of the (university audit) report that says the culture needs to change here," Fitzgerald said. "At this point that's all that's anticipated."
Fitzgerald said he did not know if the U-M Board of Regents would discuss the reporting lapse and university audit at an upcoming Feb. 16 meeting.
The university-generated report places primary blame for the reporting lapse on the lead investigating attorney who originally handled the case in May. That attorney left the university for unrelated reasons in June.
"Findings indicate that an attorney in the Health System Legal Office acted improperly when the incident was reported to her," a university statement released in conjunction with the report states. "But, as outlined in the Management Response, there were missed opportunities to appropriately report by others in the institution who were aware of the allegations in May."
On Friday the university declined to release the attorney's name or the names of any employees who knew about the porn but did not report it.
In an interview Friday, Ann Arbor Safe House Executive Director Barbara Niess-May praised the school for further reviewing its policies.
"It's our perspective that a broader review of policies and procedures can only benefit anyone who is affected by these issues," she said.
Niess-May called the six-month lapse "disheartening," adding: "It's tough when you have so many people in one place doing so many different things."
The Faculty Senate Advisory Committee on University Affairs will discuss whether to urge the university to conduct a comprehensive external review of the six-month lapse at a meeting on Monday.
Earlier this week, SACUA stopped short of calling for an external review of the incident. Biology professor John Lehman criticized the university's "apparent discomfort with evaluations and investigations."
U-M mathematics professor Dan Burns, interim president of the American Association of University Professors' U-M Chapter, called for disciplinary action in an interview Friday. The report states university officials who knew about the suspected child porn and did not report it to police or act appropriately will have demerits placed in their personnel files.
"The thing seems to be honest," Burns said of the report. "Although it was a little suspicious that the primary blame was put up on someone who left long before the (situation) came to light."
University regents Andrew C. Richner, Denise Ilitch, Laurence B. Deitch and Katherine White did not respond to requests for comment.
Kellie Woodhouse covers higher education for AnnArbor.com. Reach her at kelliewoodhouse@annarbor.com or 734-623-4602 and follow her on twitter.